Wireshark is a free & open source network packet analyzer tool. It helps to capture all packet getting in or out of a network interface and shows. It supports all platform such as Linux, Windows and Mac OS.
There are few steps to install wireshark on ubuntu:
Step 1: Update the System.
apt-get update
Step 2: Install the wireshark on system.

apt-get install wireshark
Here is the command output.
Select Yes option.

 Add user to the WireShark group.
usermod -aG wireshark $(whoami)
reboot
Step 3: To start Wireshark from Terminal using command:
wireshark
Here is the command output.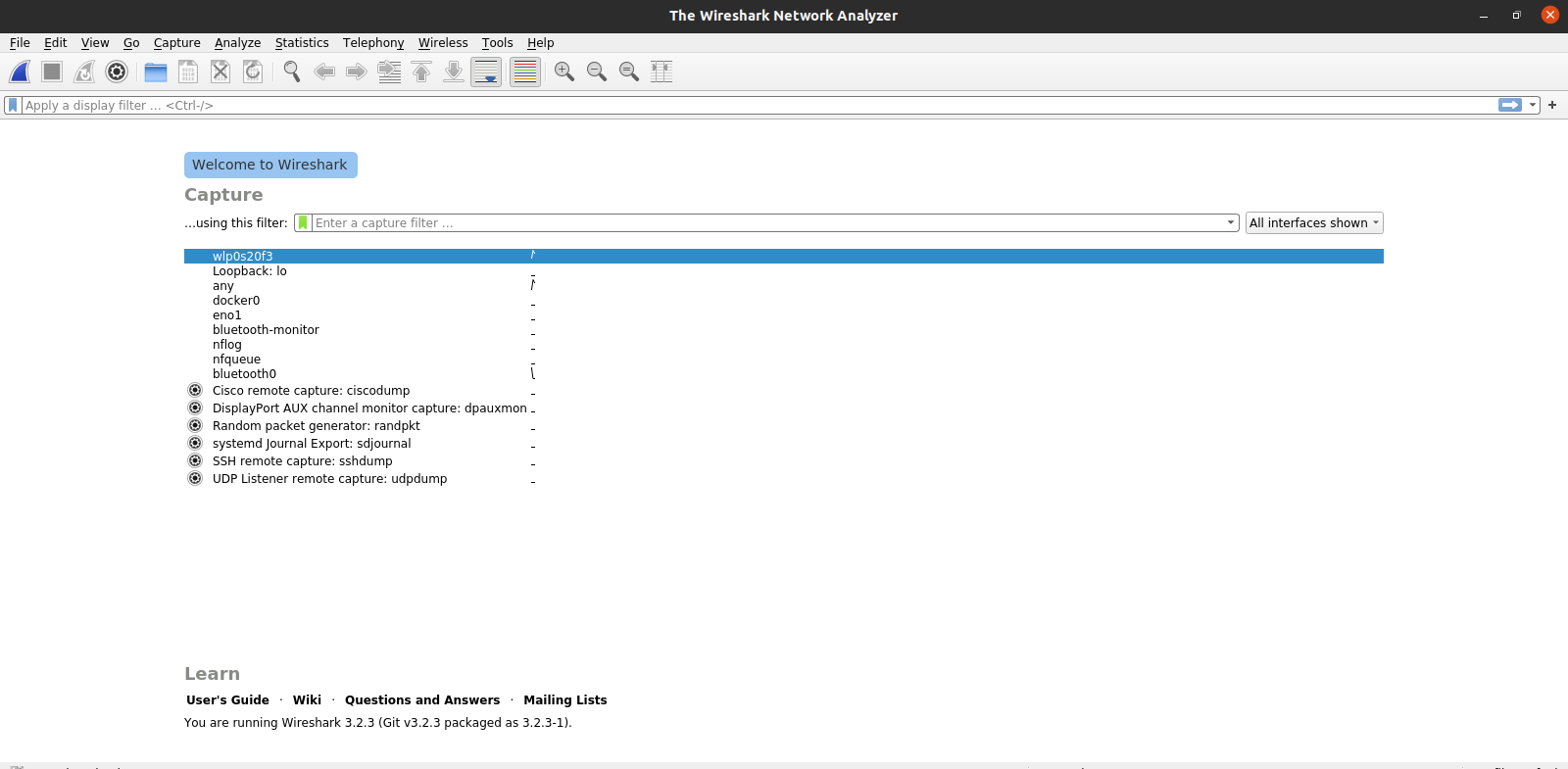 To start wireshark using GUI.
Go to Show Application.
Click on Wireshark.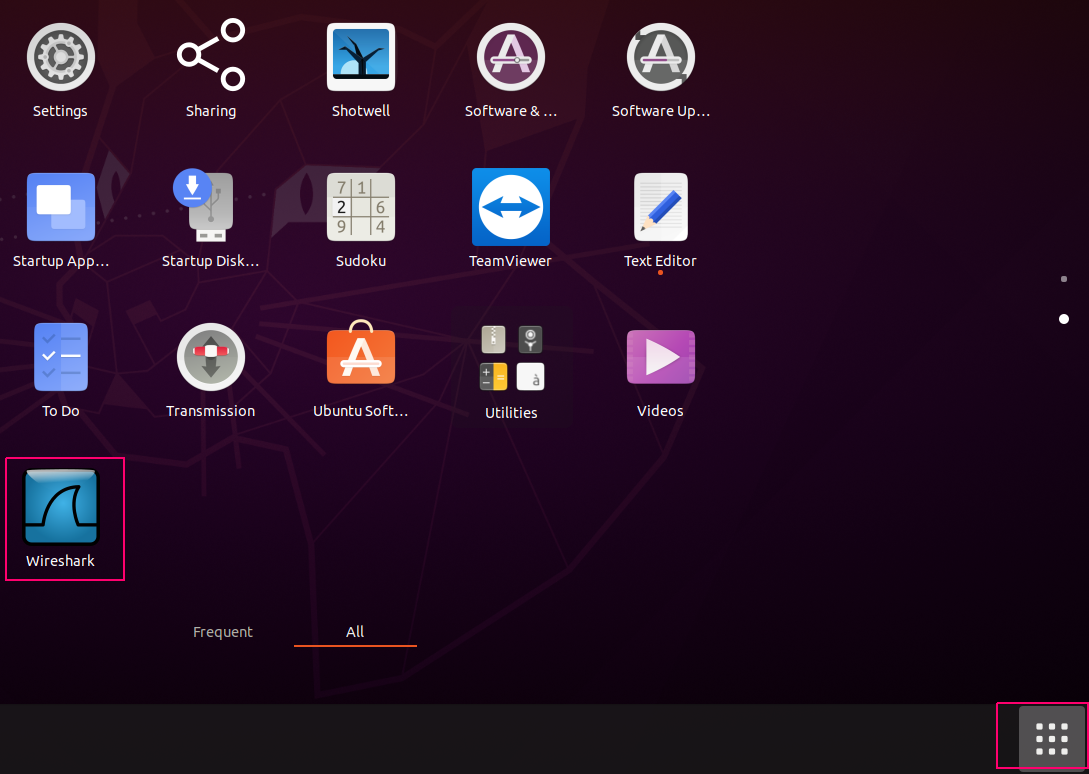 Now Wireshark is Ready.
Here,there are few interfaces are shown.
Select Any interface.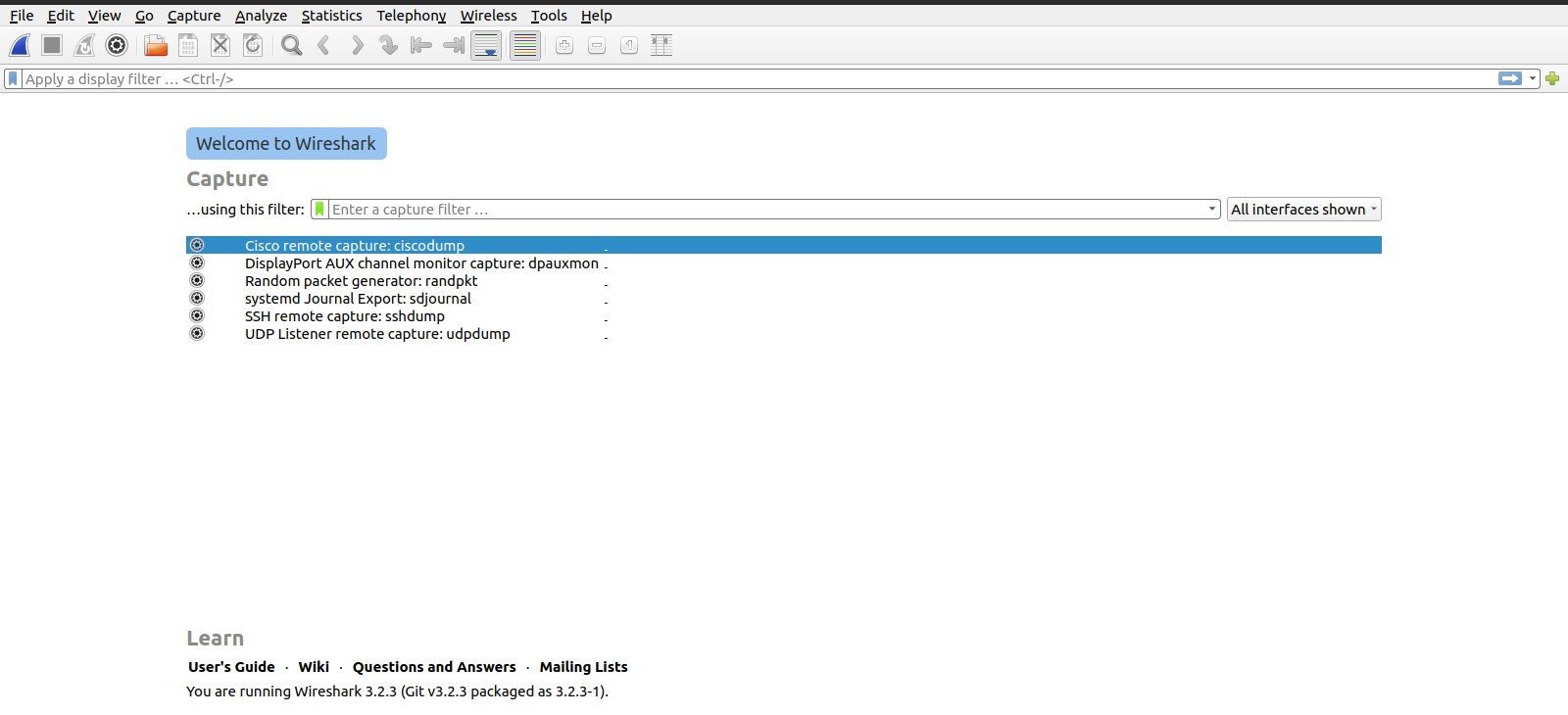 To run the wireshark command on Terminal.
We can see many interface list.
Select any interfaces.
Click on start capture packets.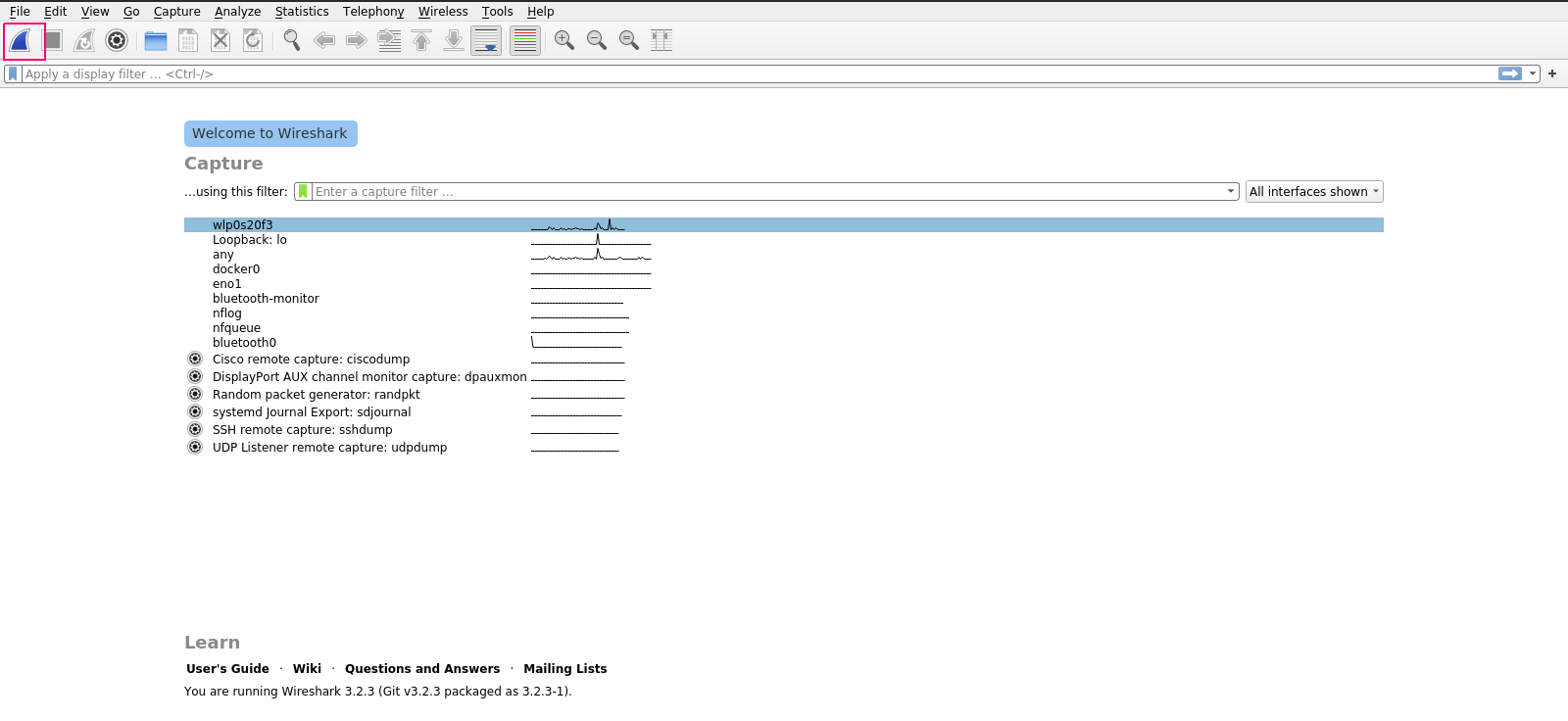 Now, All the capture packets is listed.