Hello,we are discussing about how to install & configure ftp server on window server 2019 base.FTP stands for File transfer protocol & it is used for sharing files over the internet or a simple LAN. FTP has been replaced by more secure options, such as SFTP (Secure File Transfer Protocol) and FTPS (FTP over SSL), that encrypt data sent to and from the servers.FTP works on a client-server model.The Server hosts the files to be shared and the client provides the interface to access, download, or upload files to the file server.
There are some steps to install & configure FTP server on window server 2019:
Install FTP Server on Server 2019
Login to Window Server 2019 base.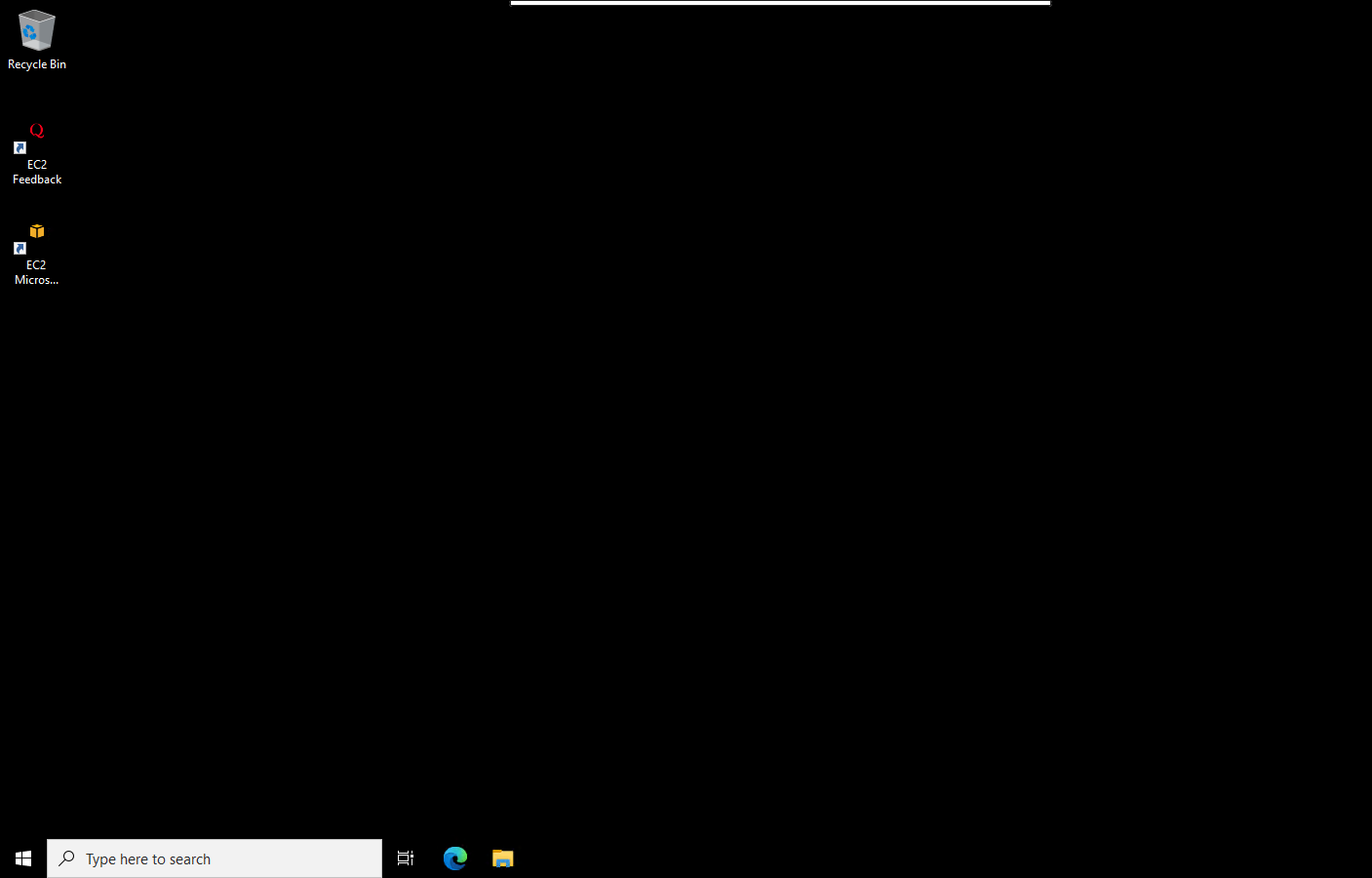 Click on Start Button then click on Server Manager.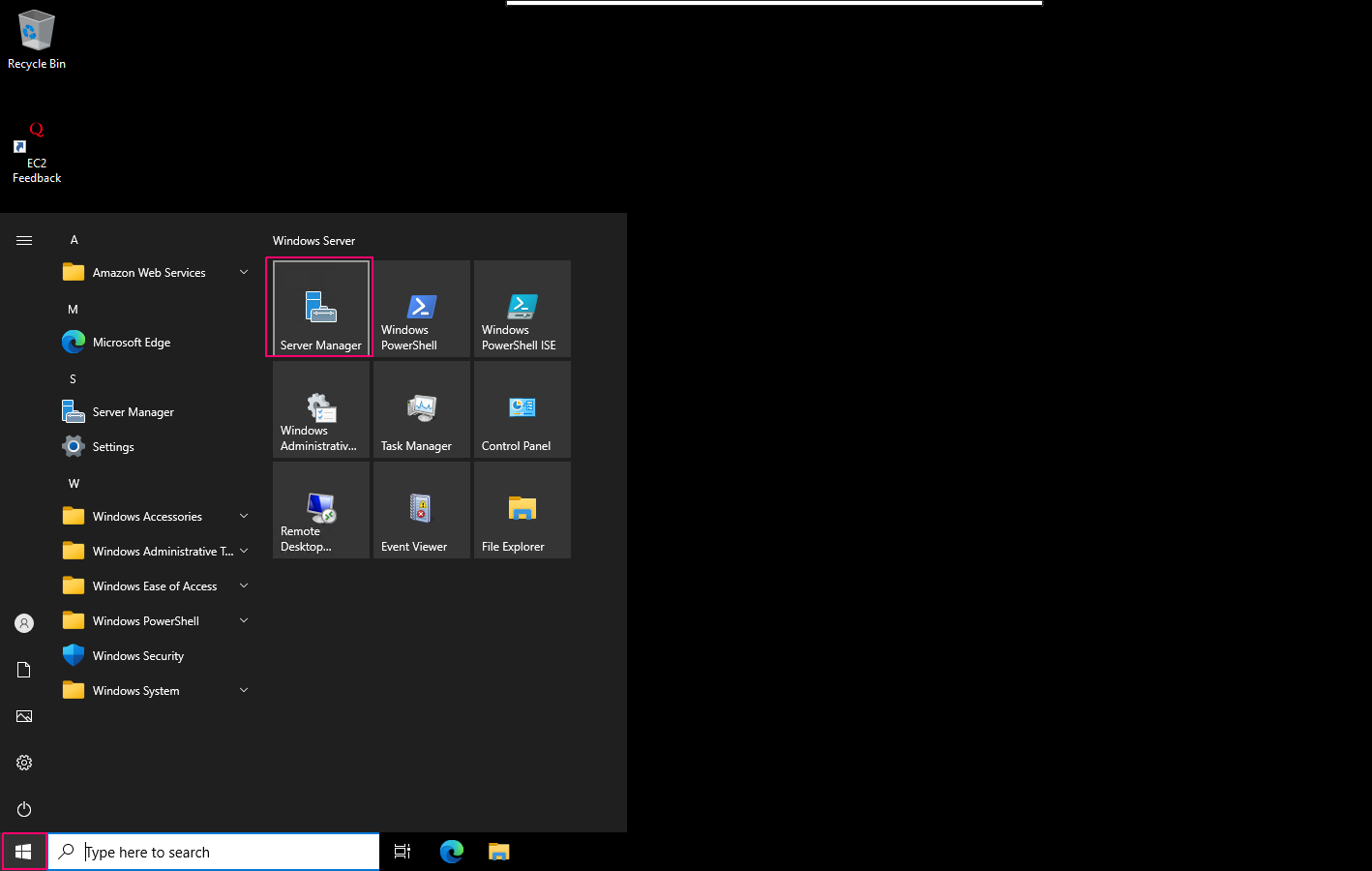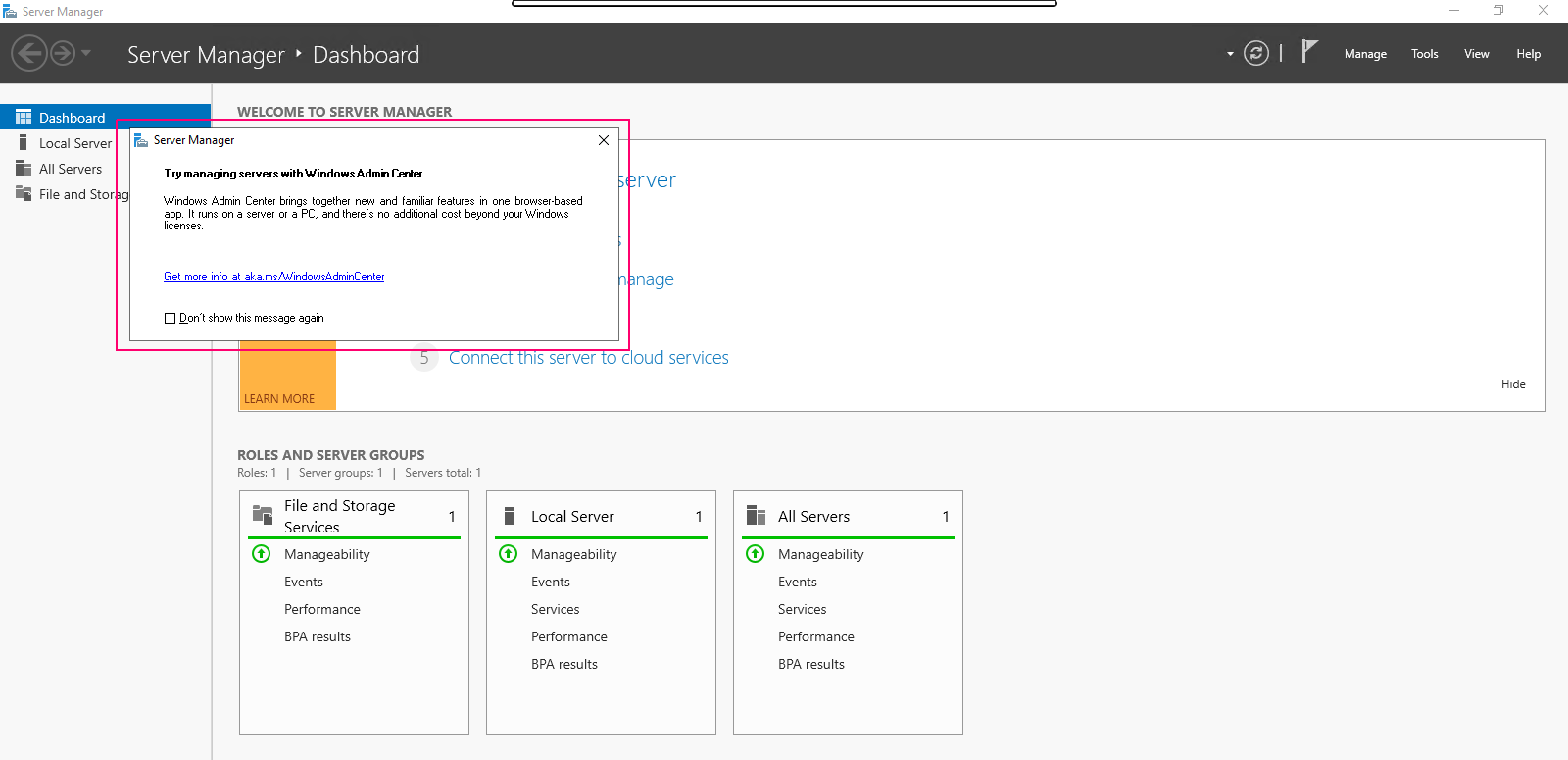 Click on Add Roles & Features.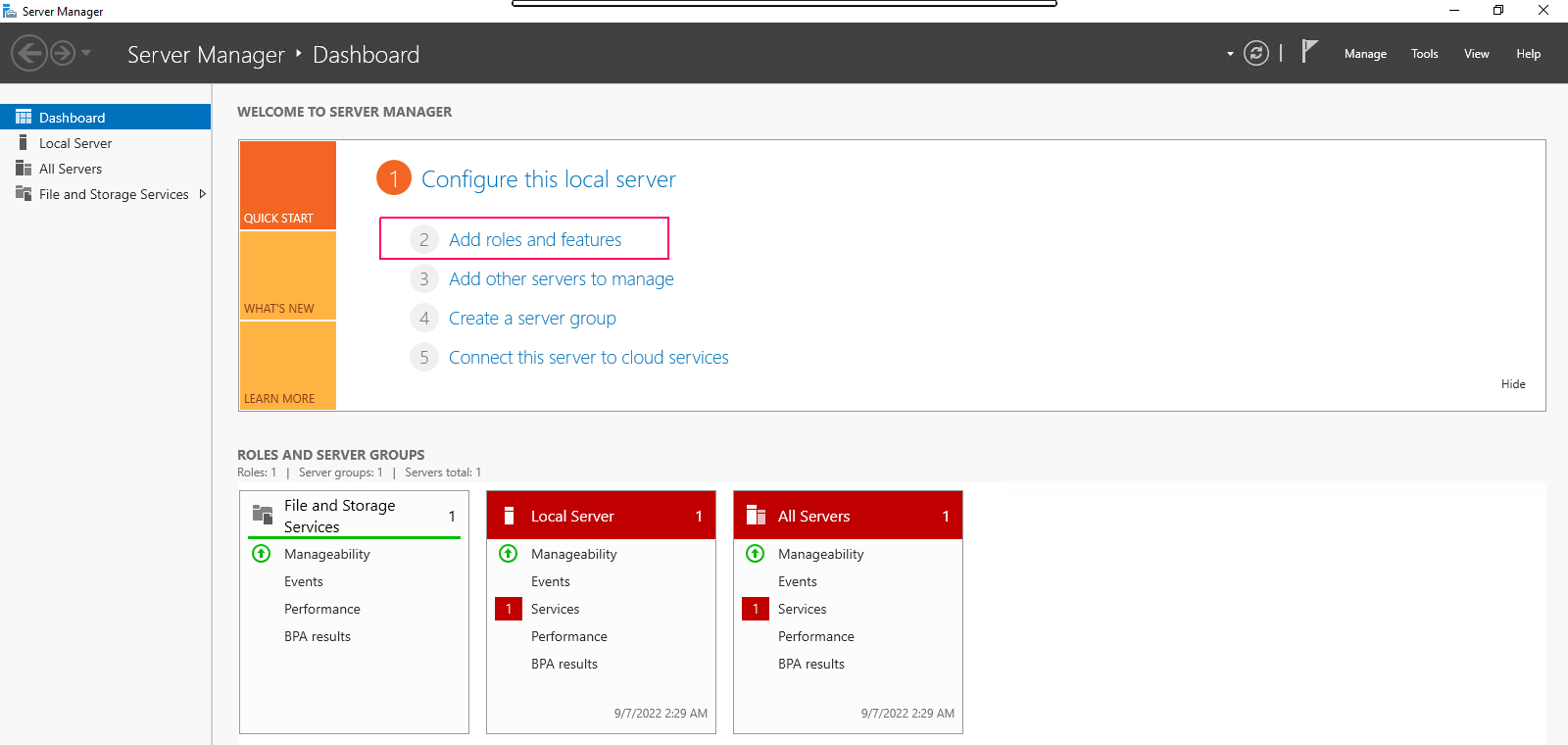 In the Before you begin page,this wizard helps you install roles,features & role services.Click on Next.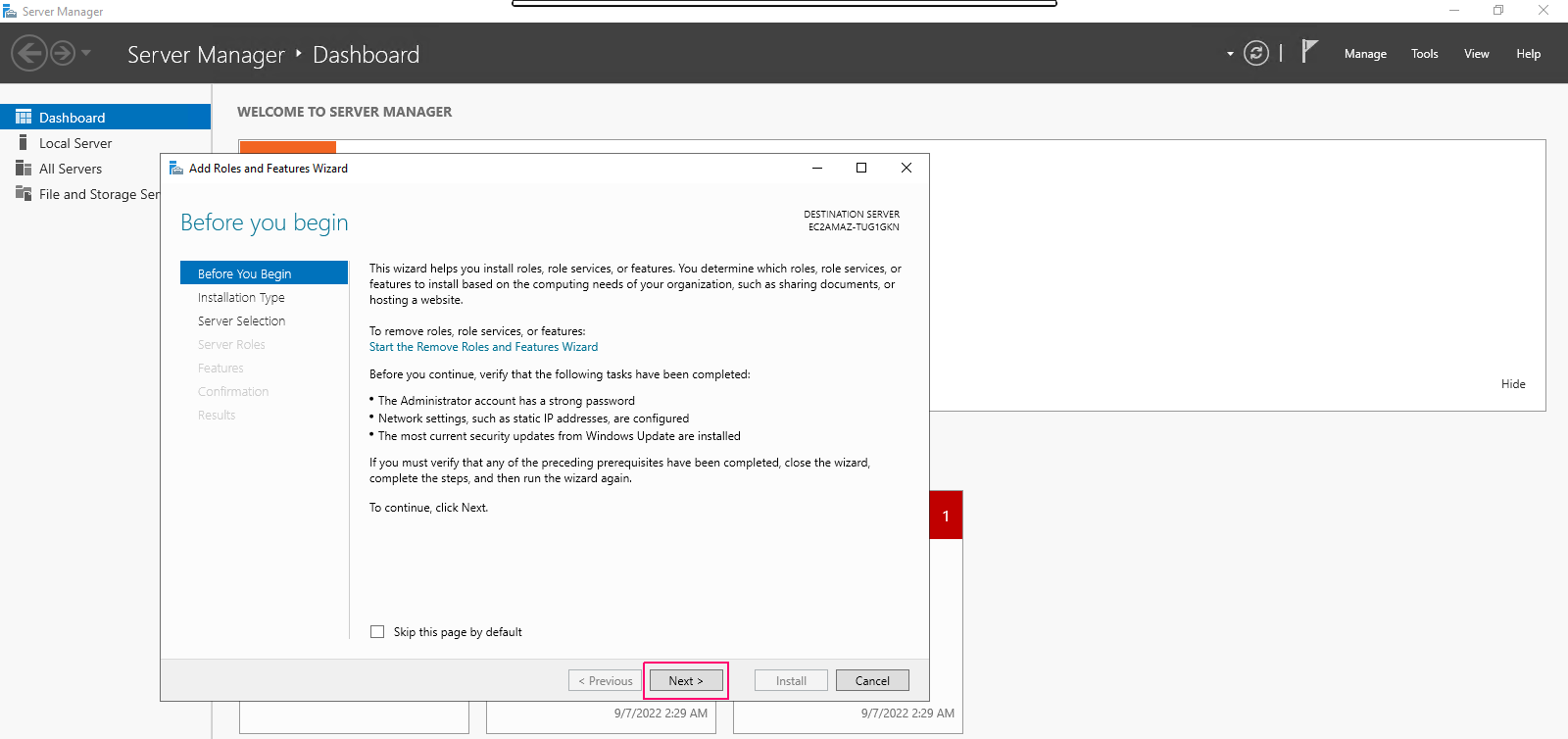 In Installation type page,Select Role-based or Feature-based installation.Click on Next.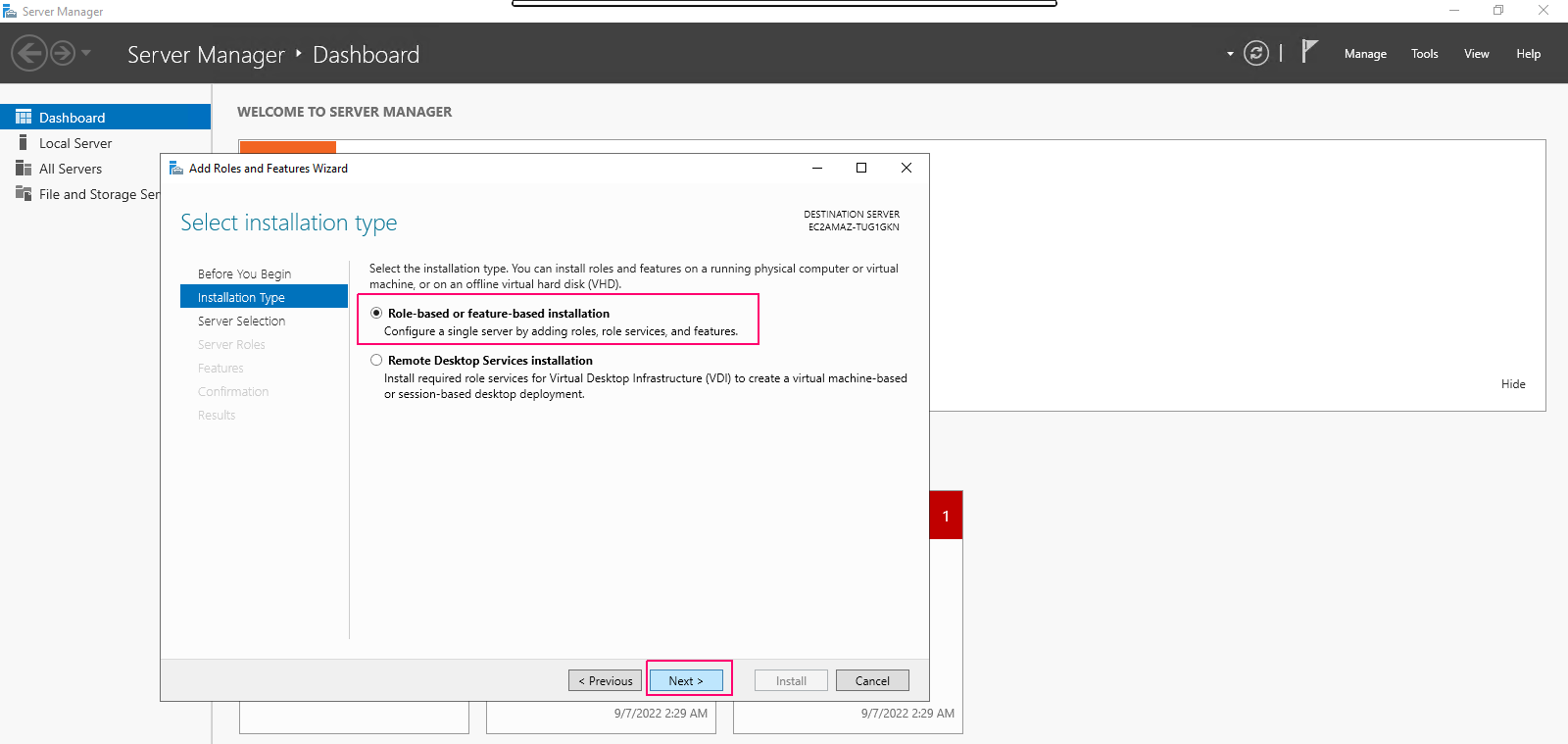 In Server Selection page,select "select a server from the server pool". Click on Next.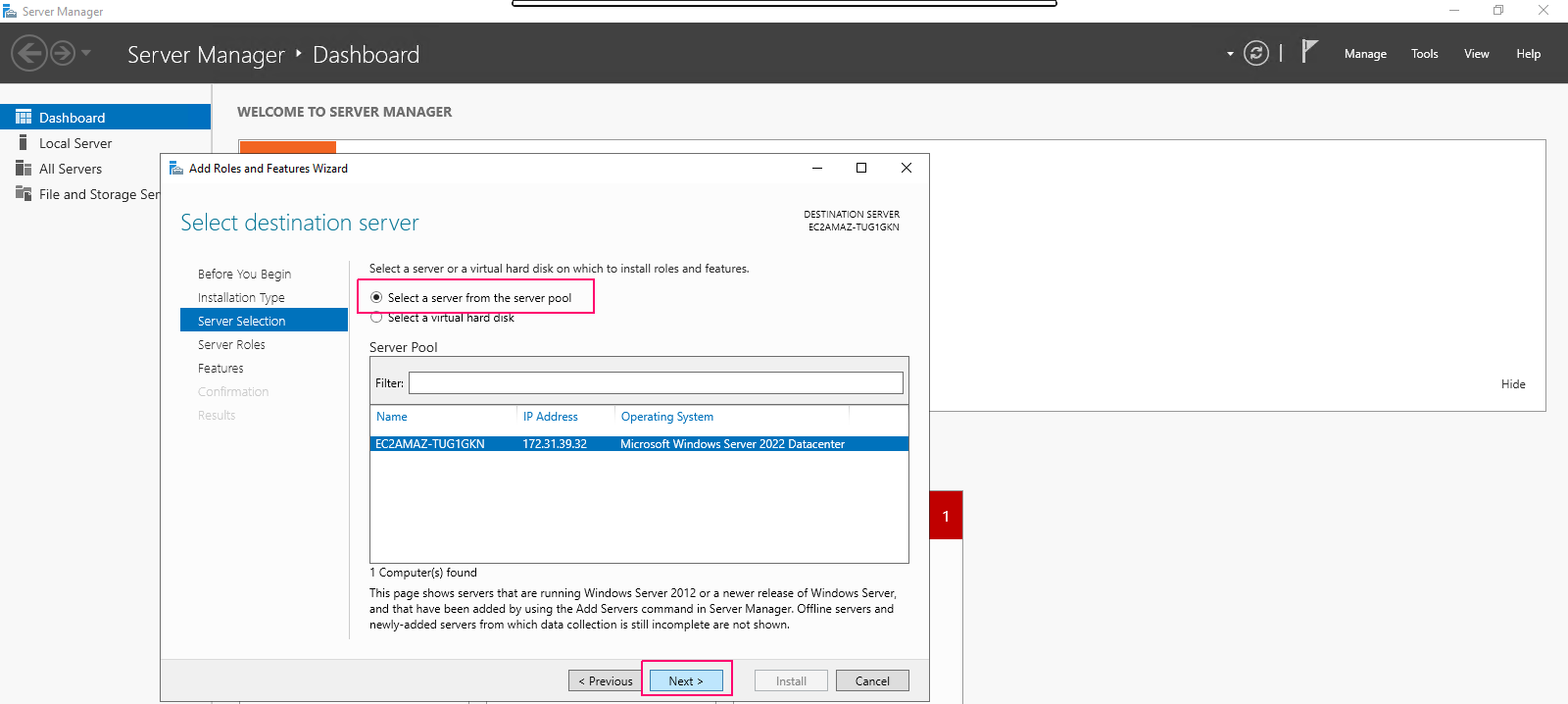 In Server Roles page,Select "Web Server (IIS)" role then Click on Add Features.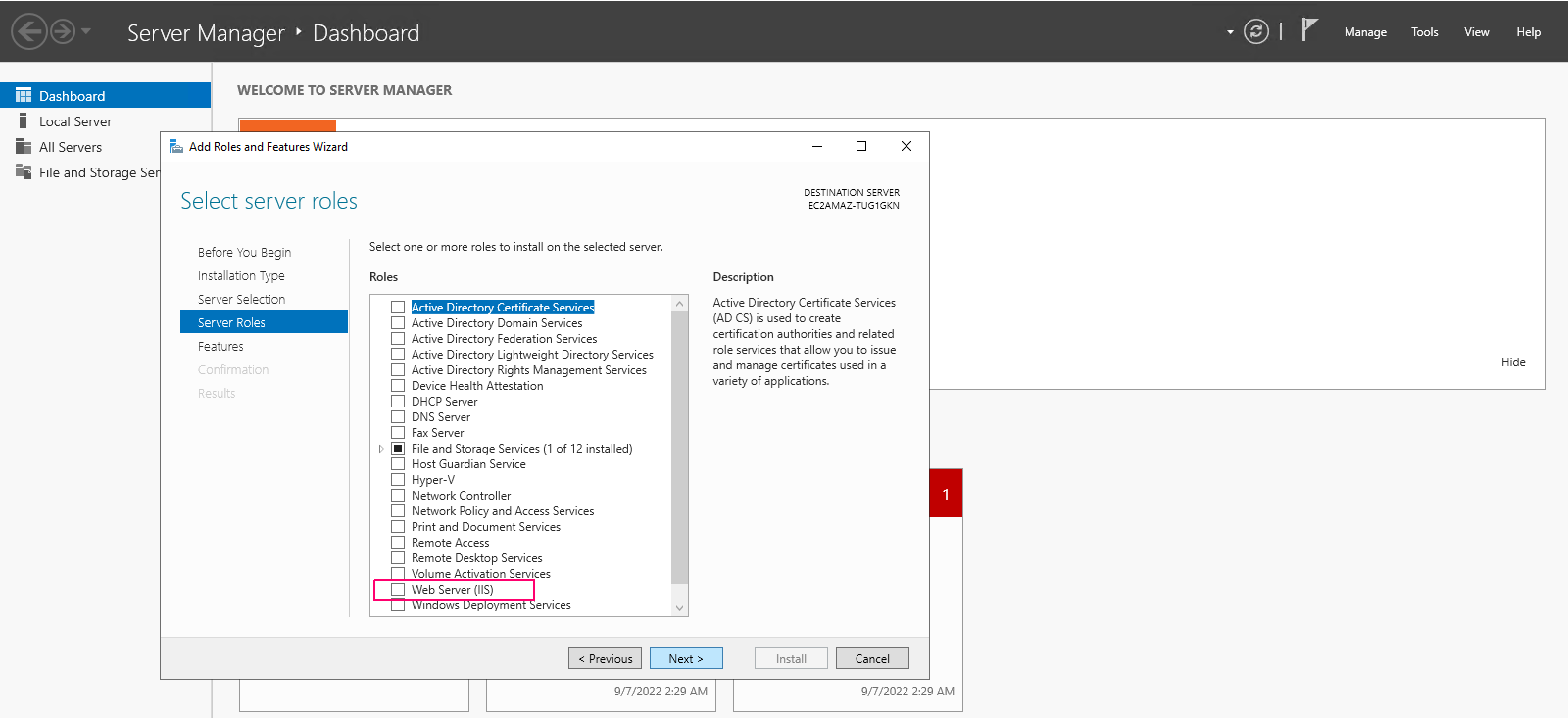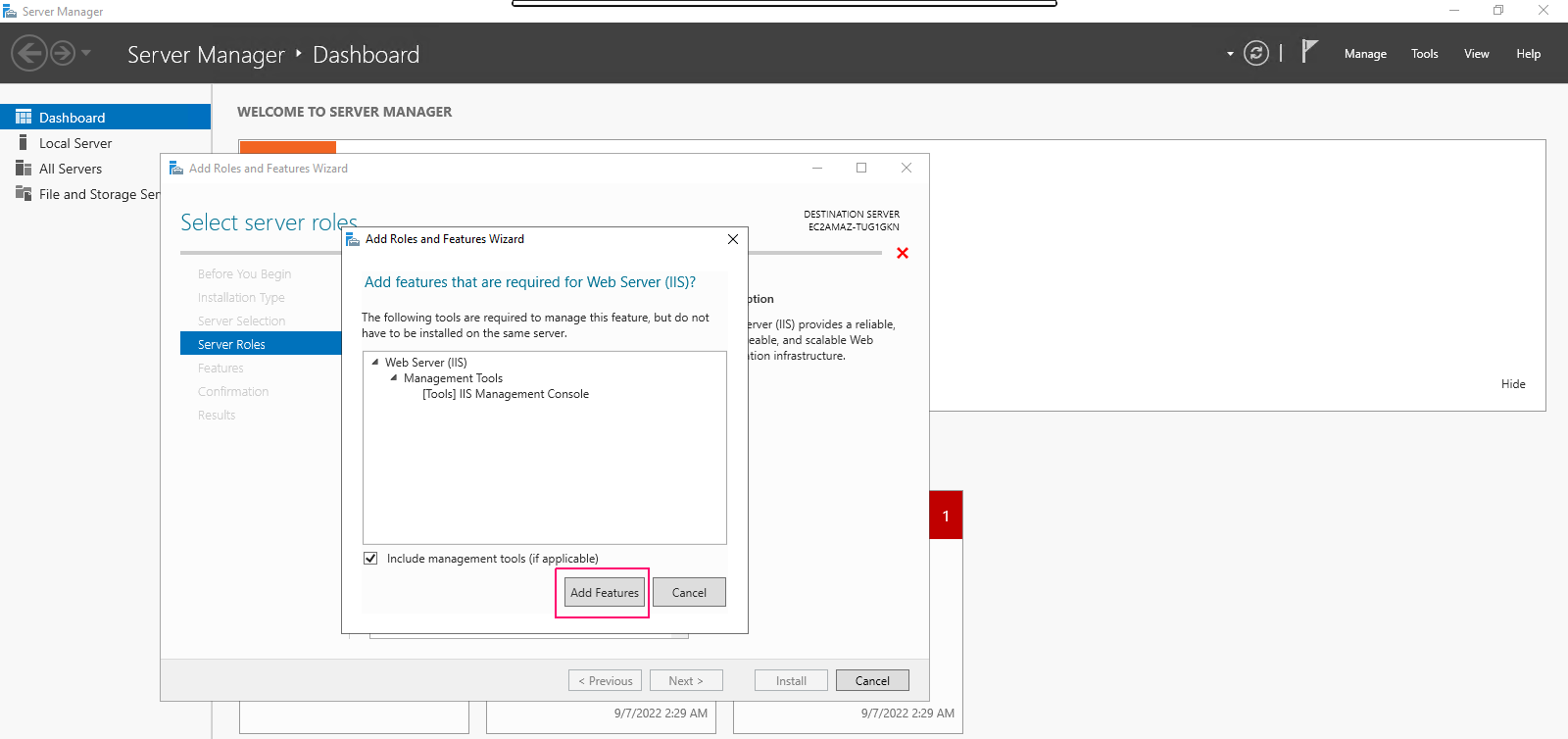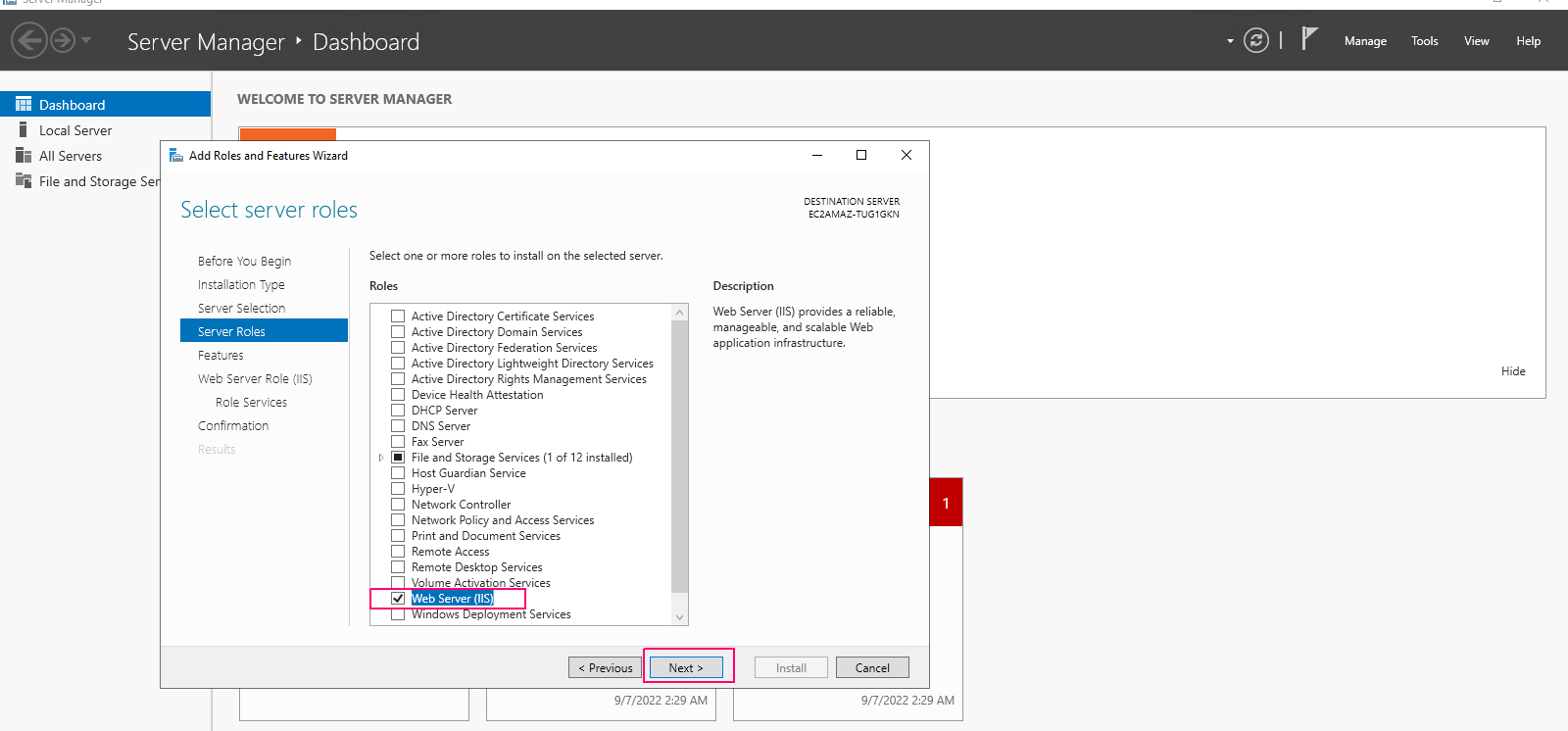 In Features page,no needs to select features.Click on Next.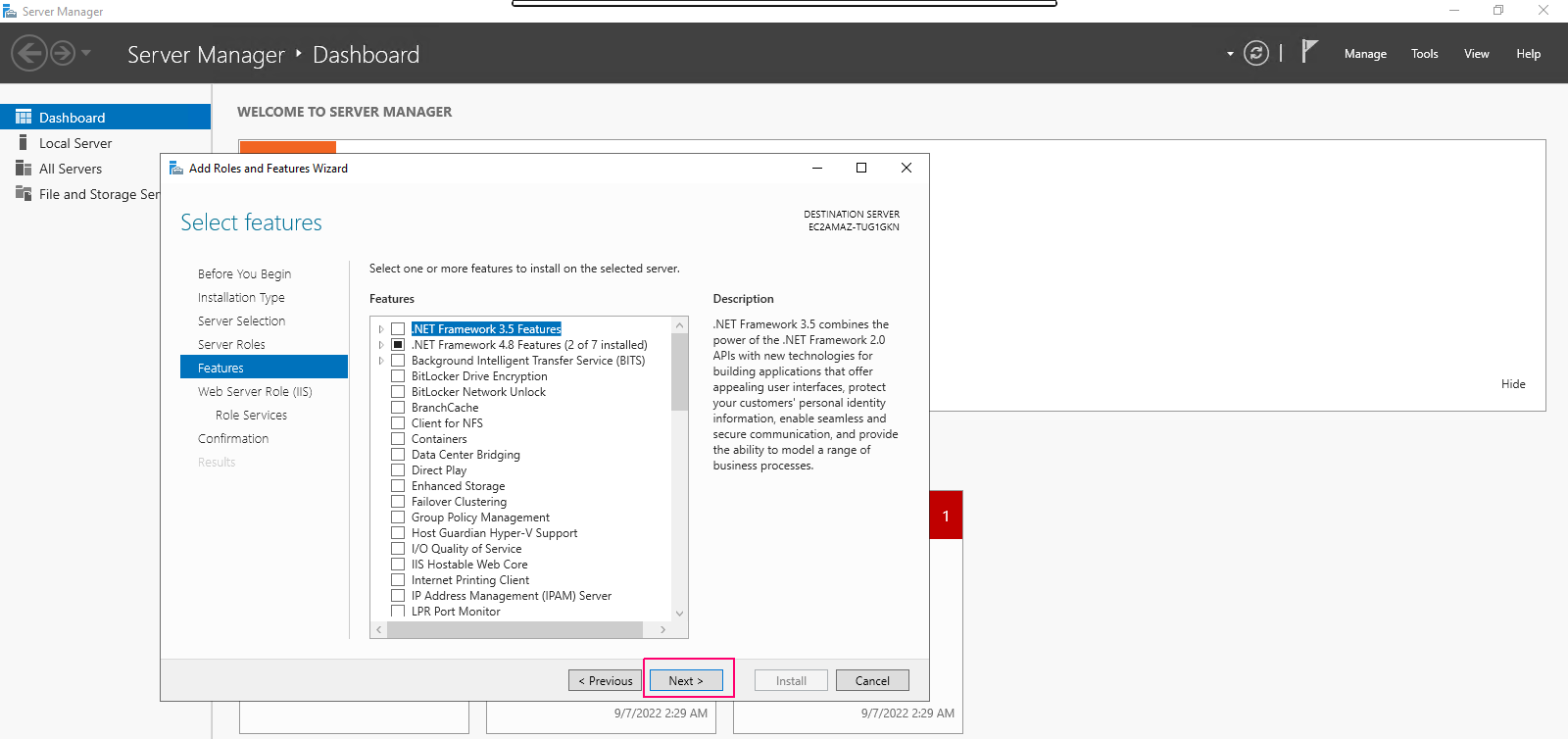 In Web Server Role (IIS)  page,Click on Next.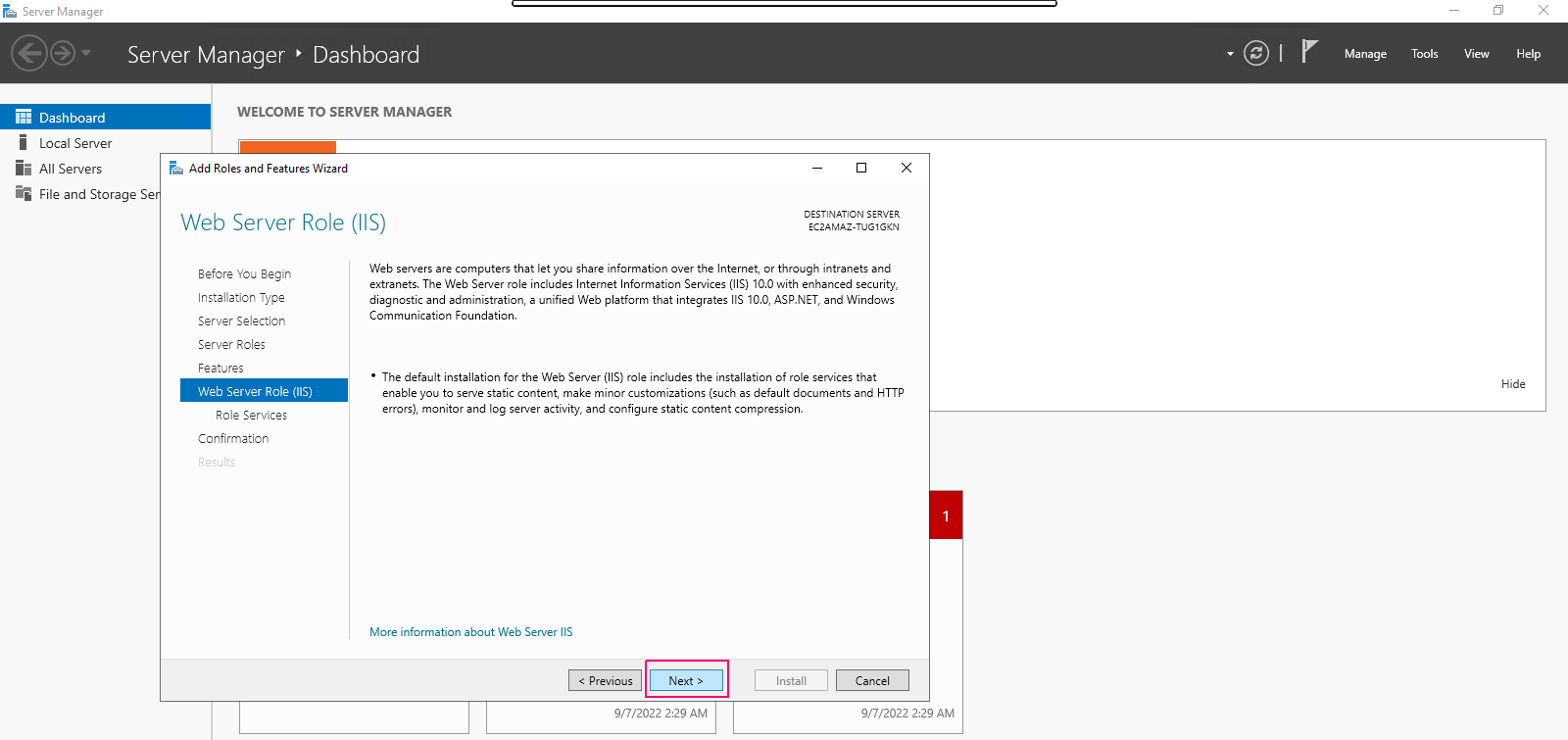 On Role Services page,enable the FTP server,ftp service & ftp extensibility then click on Next.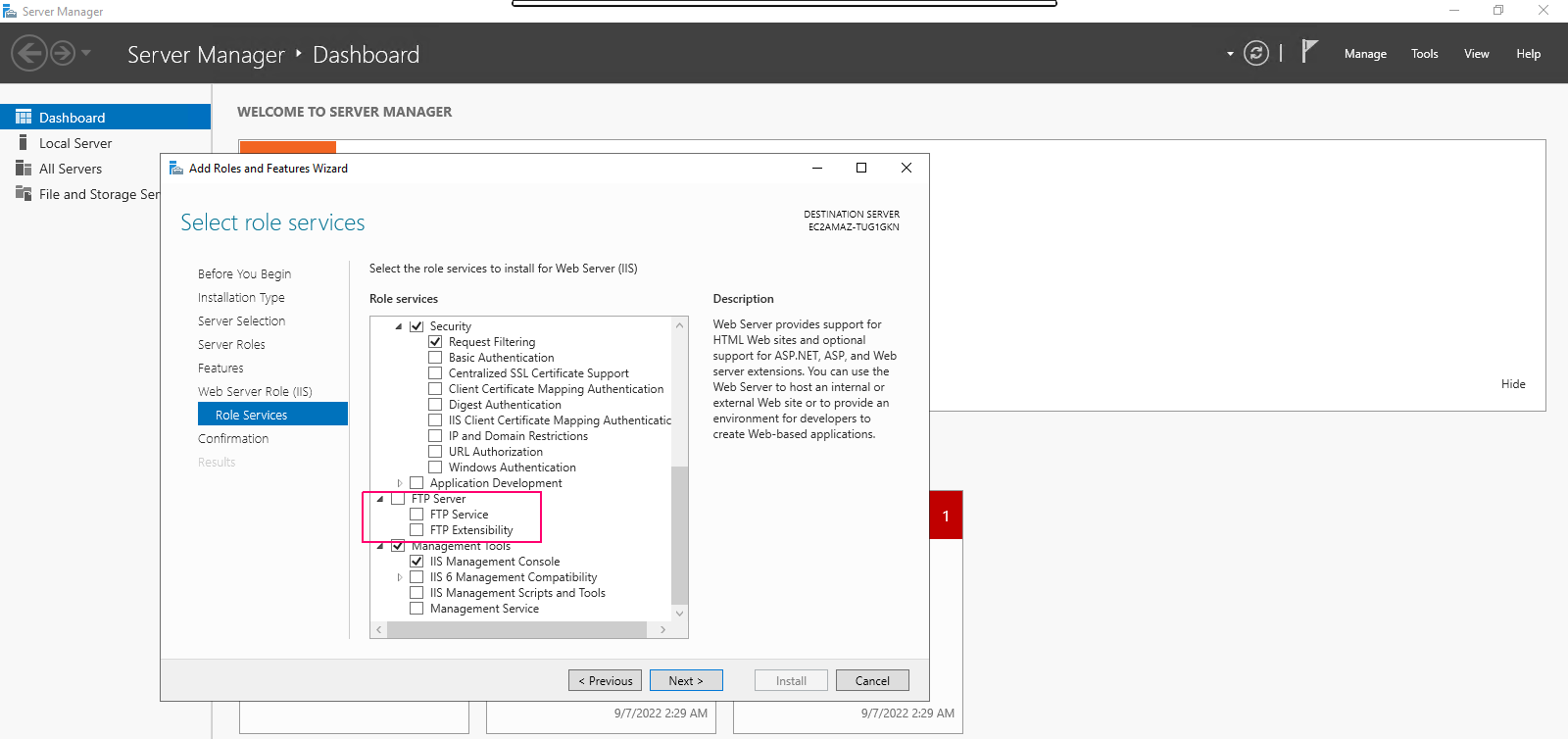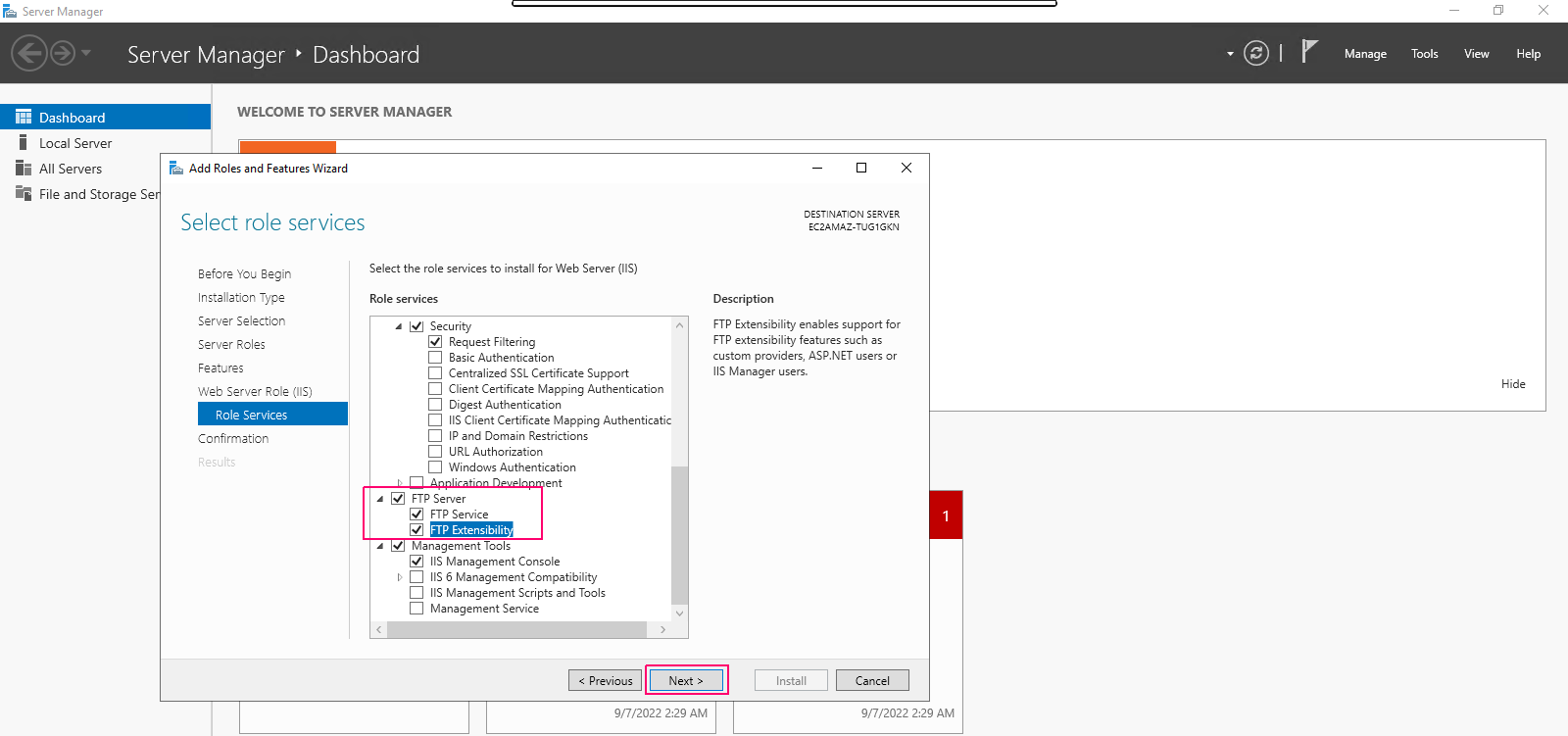 In Confirmation page,review the added roles,role services & features then click on Install.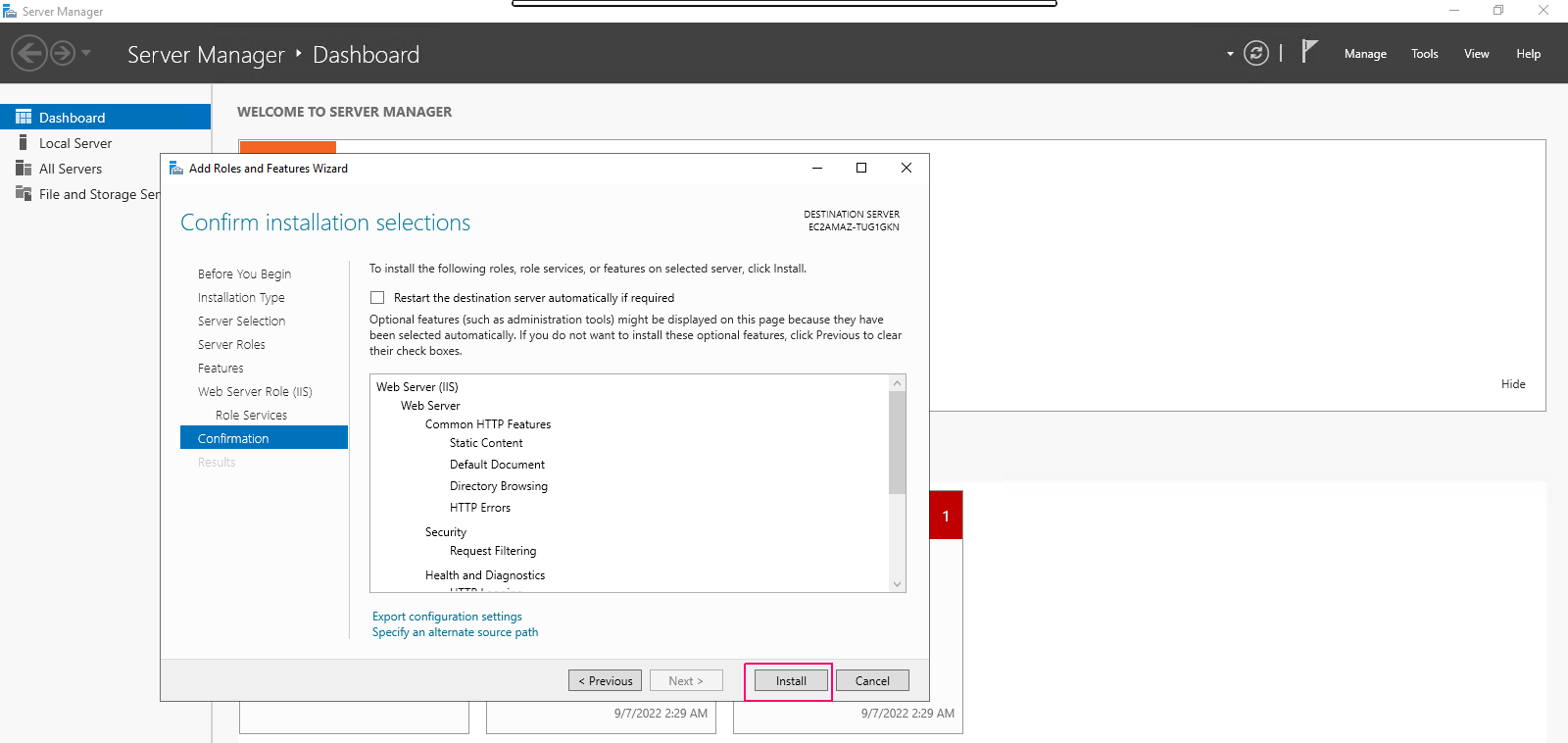 Once installation is done,click on close option to "Close the Add Roles & Feature wizard".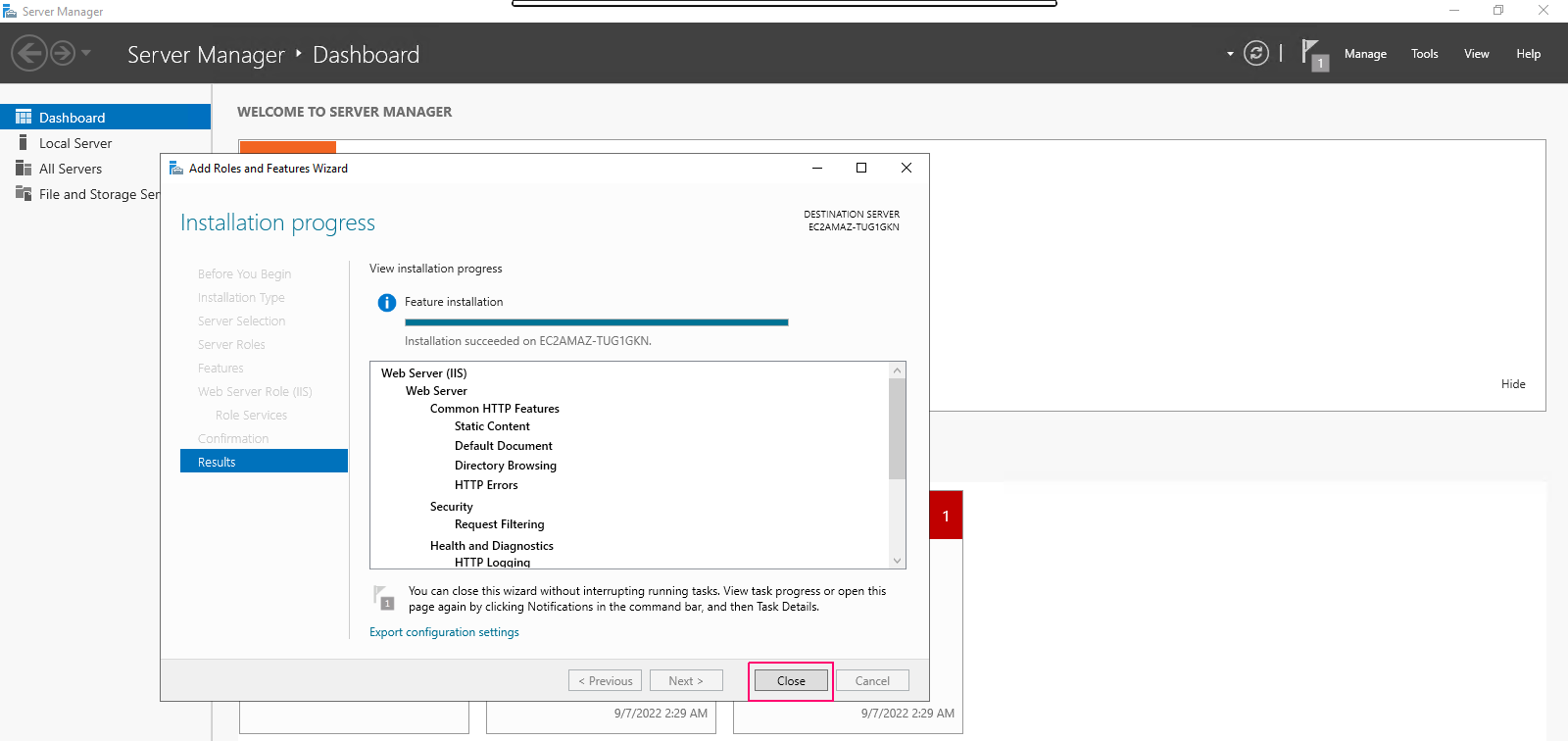 Install FTP server using Powershell command
Install-WindowsFeature Web-FTP-Server -IncludeManagementTools
Configure FTP Server on Server 2019
On Sever Manager page,click on Tools.
Select Internet Information Services Manager (IIS).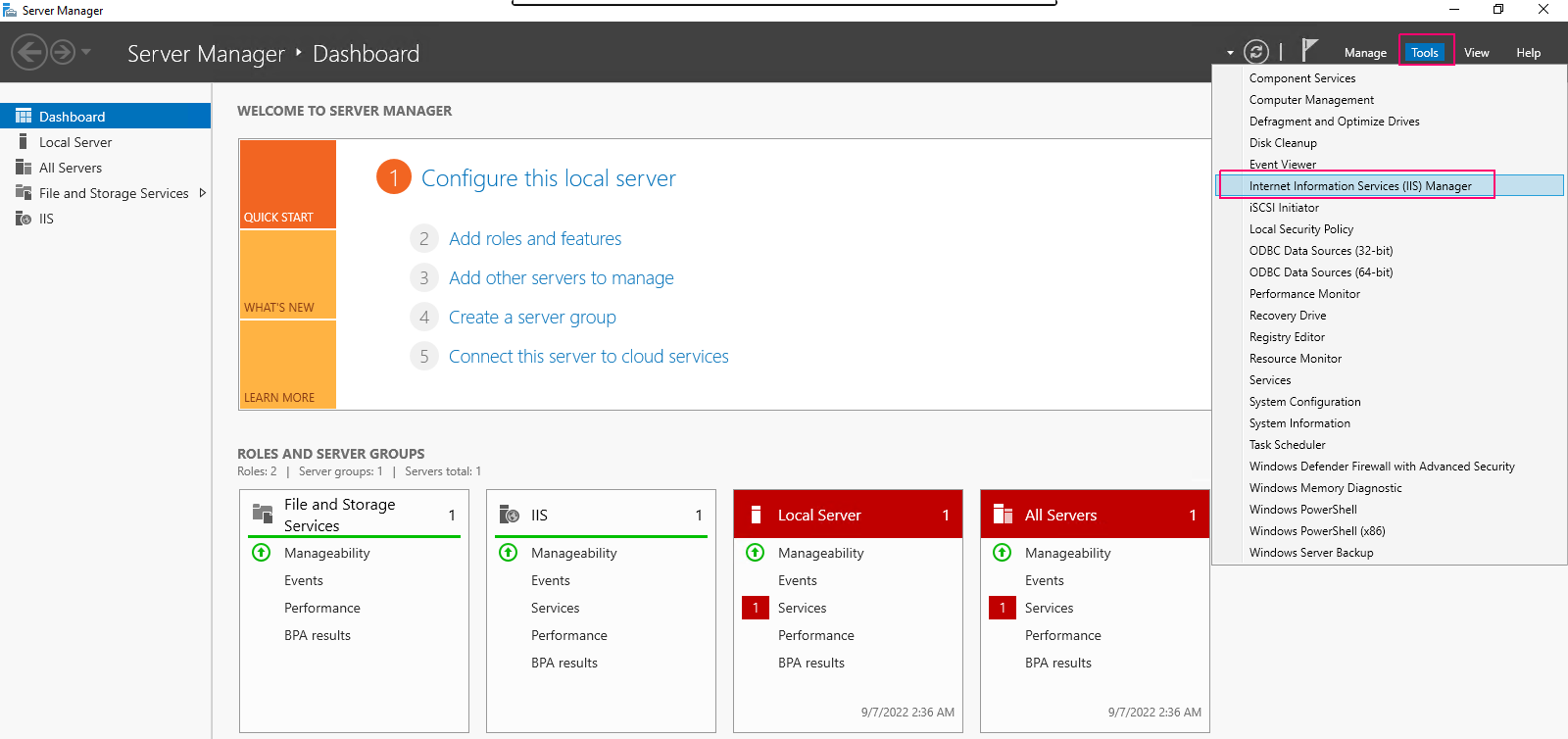 On IIS manager page,Right click on FTP Firewall support.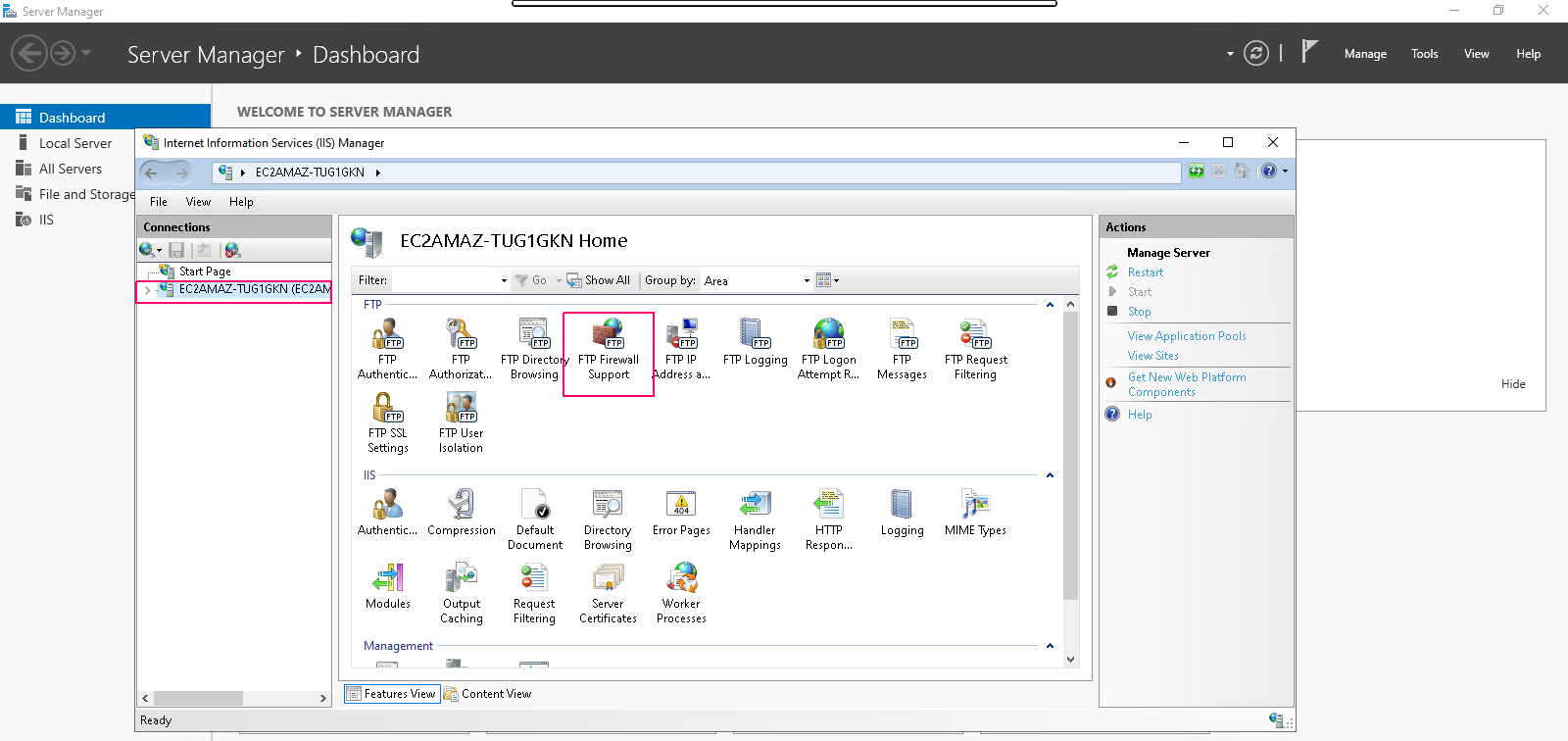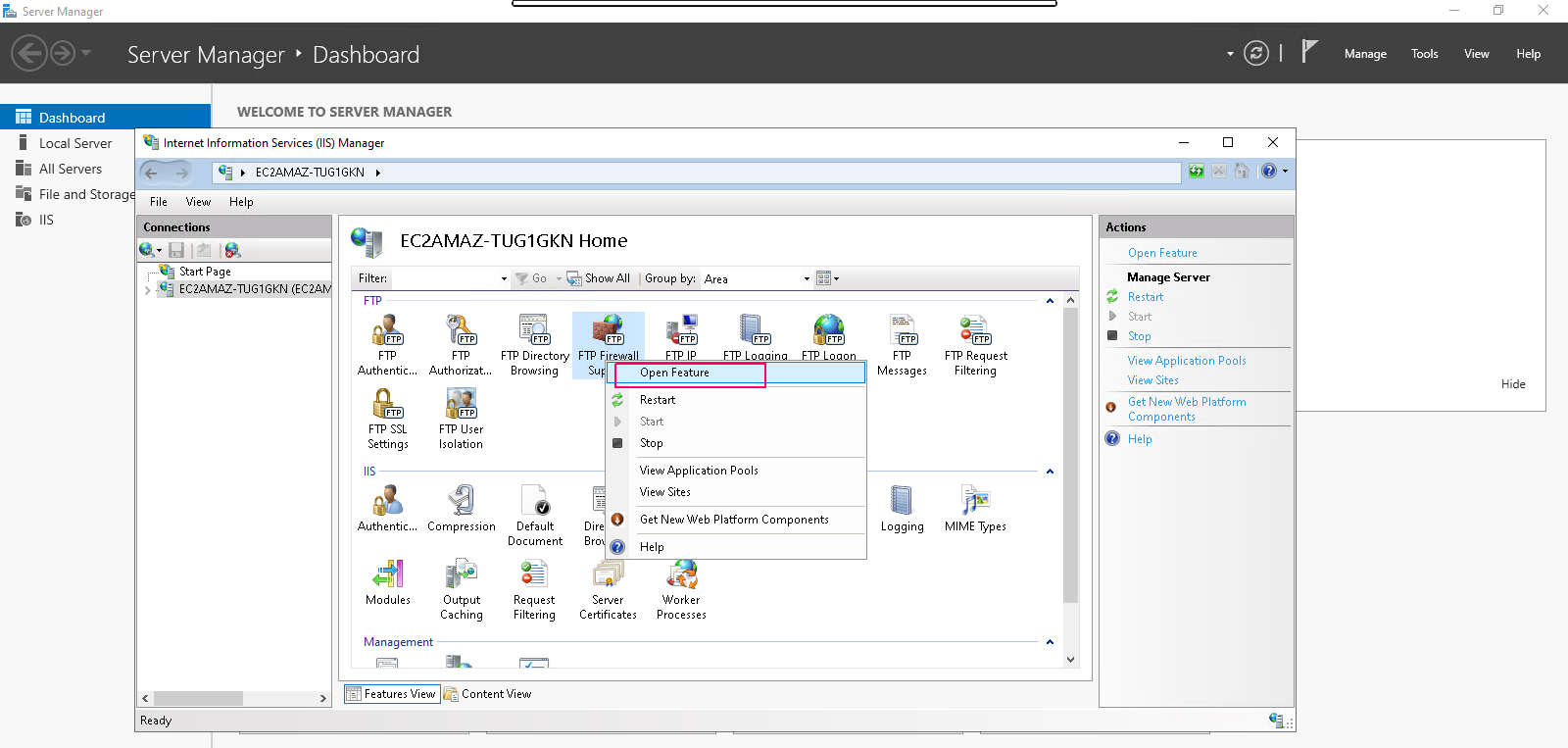 Provide the Data channel port range.
Click on Apply.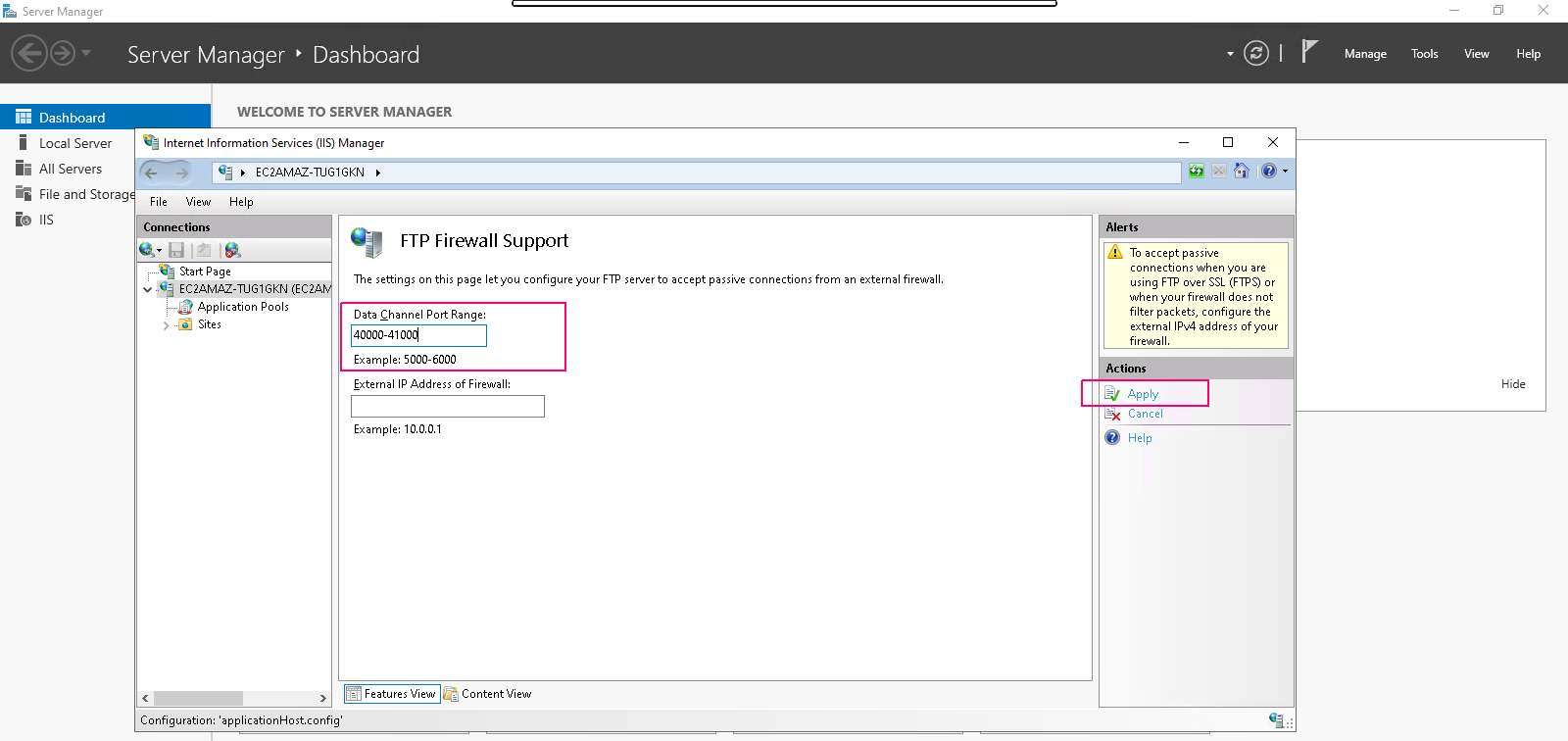 Click OK for configure firewall to ftp access.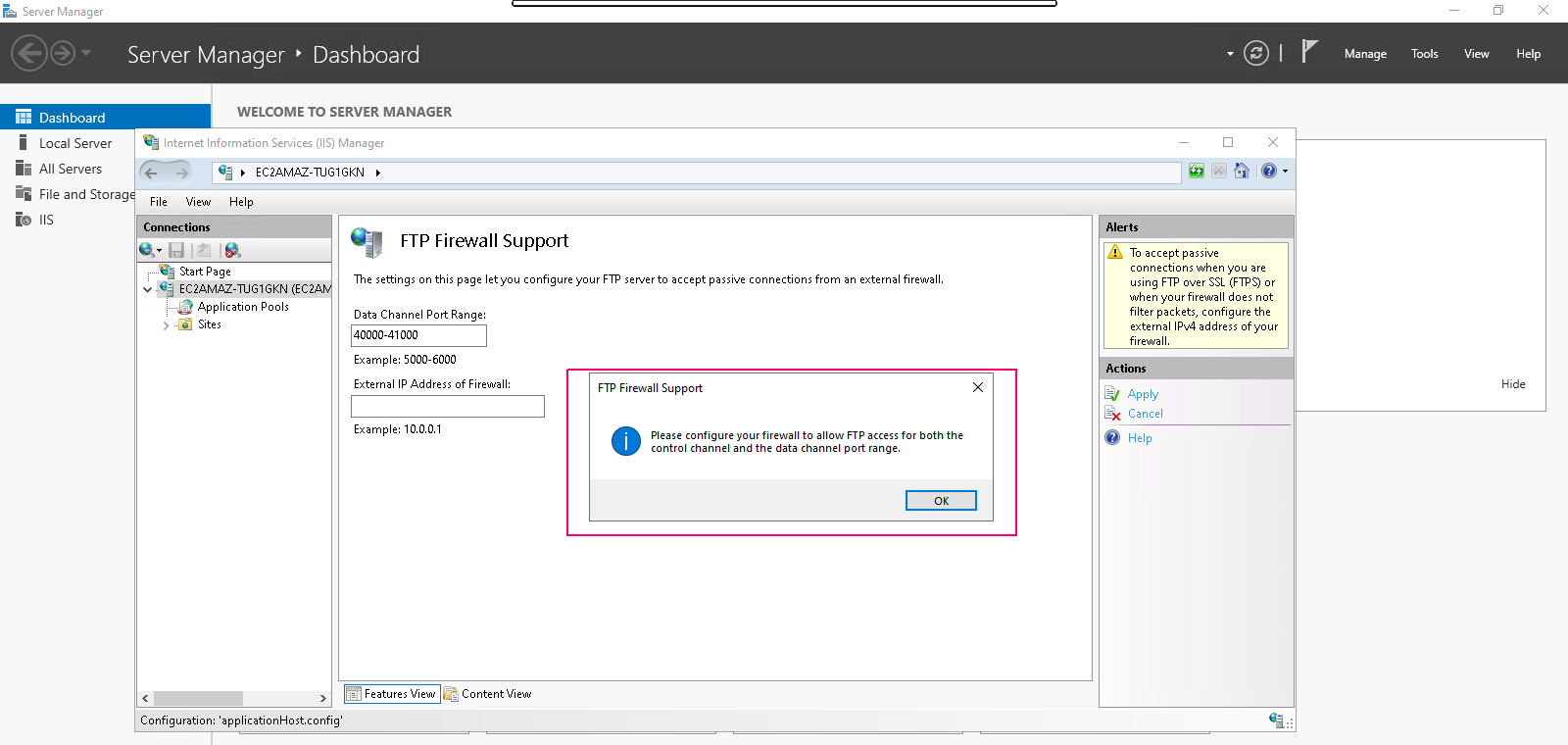 Restart the FTP Server
Go to Tools then select component services.


Scroll down the page & search Microsoft FTP services.

Right click on MS FTP services.
Click on Restart.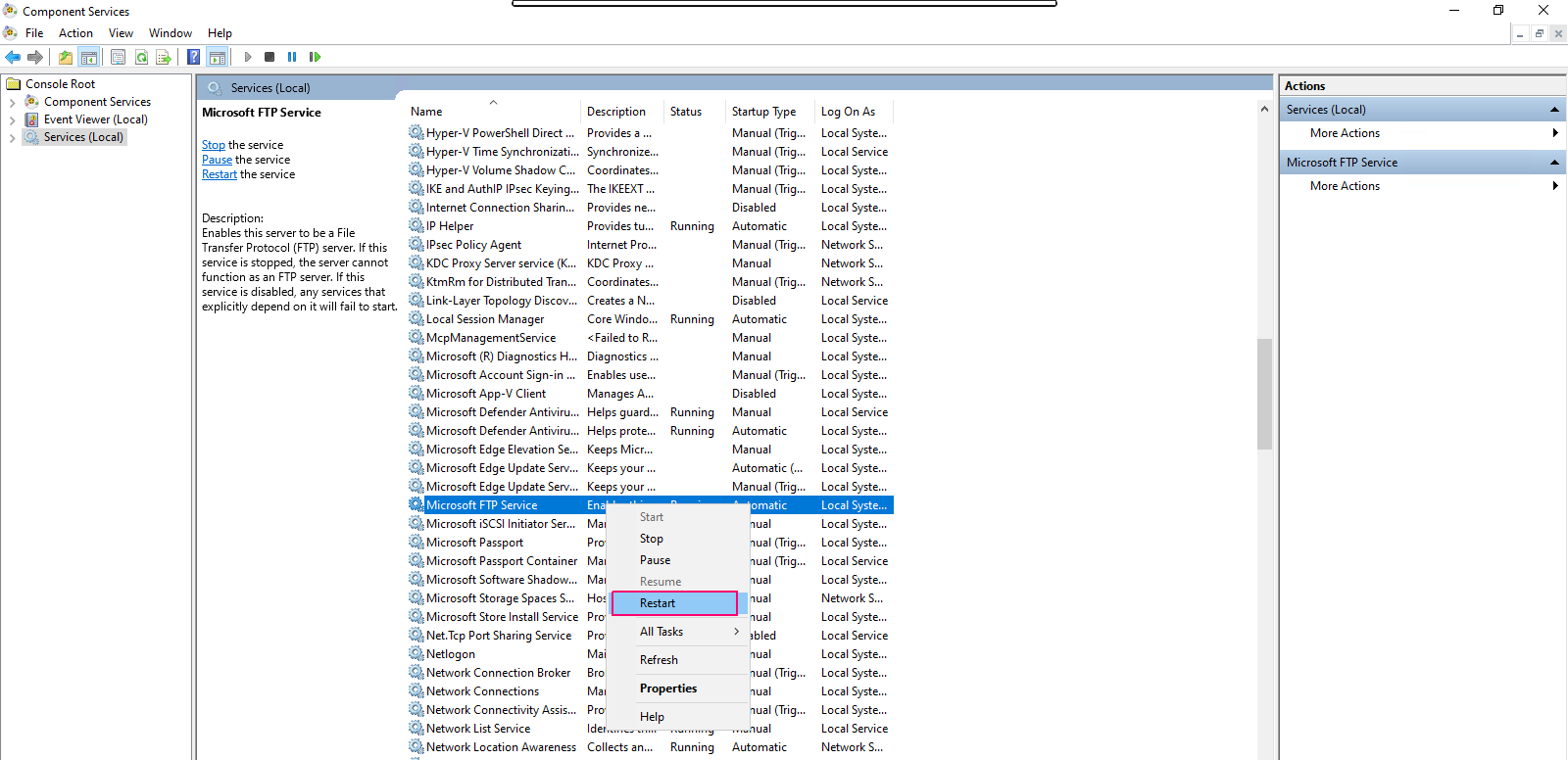 Open 21 port number on Server 2019
Click on the following below link:
https://www.hackerxone.com/2022/08/05/step-by-step-guide-to-open-port-number-in-window-server-2019-base/