Rancher is a free & open source container management platform. It helps to create & manage containers. We can easily add the host on rancher server. Rancher enables organizations to run containers in production.
There are some steps to Setup Rancher on AWS EC2:
Prerequisites:
2 Aws ec2 system with sudo privileges.
Install Docker on Rancher (Master) Node & Worker Node:
Step 1: Update the System.
yum update
Step 2: Install docker on Amazon Linux.
yum install docker
Here is the command output.
Press y.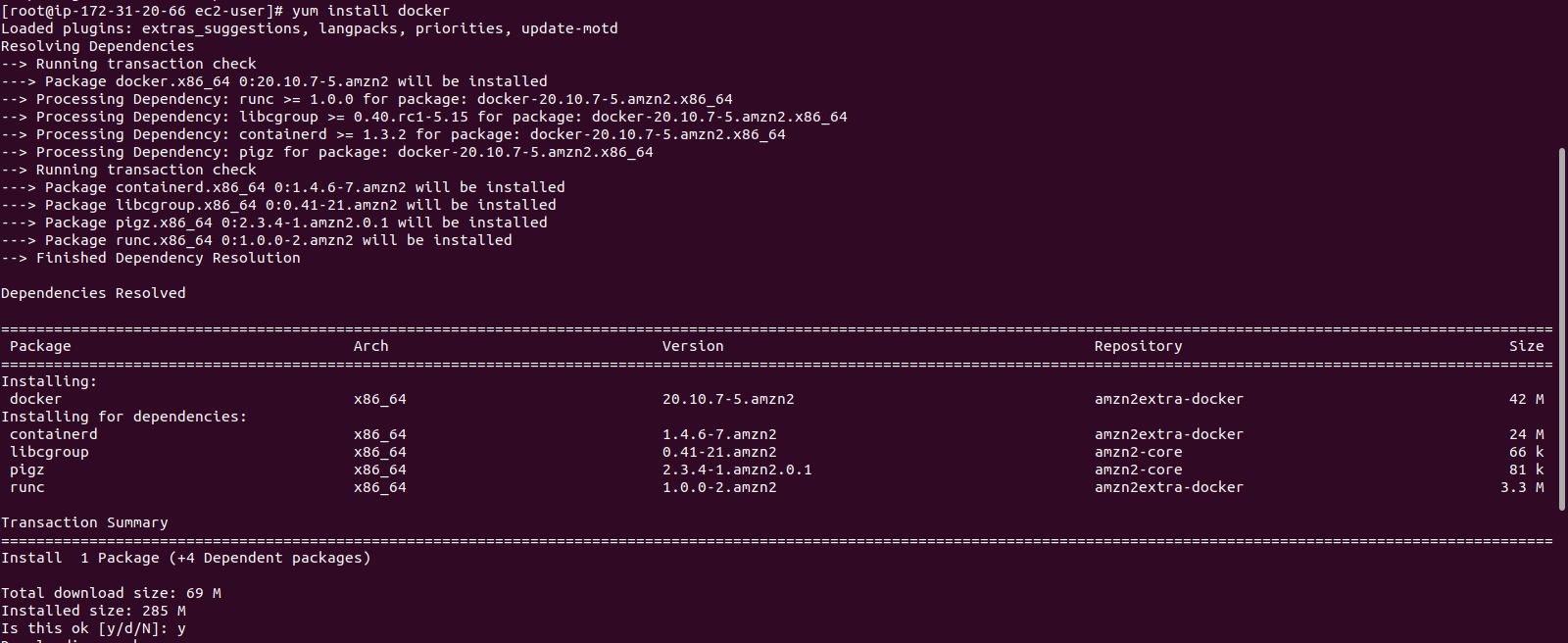 docker --version
Here is the command output.

Start & Enable the docker.
systemctl start docker
&&
systemctl enable docker
Here is the command output.

Step 3: Install & Run Rancher server using docker on Master node.
docker run -d --restart=unless-stopped -p 8080:8080 rancher/server:stable
Here is the command output.

Step 4: Open Rancher web interface.
http://server-ip:8080
Here is the output.
Note: Please wait for sometime Or refresh the browser page 2-3 times.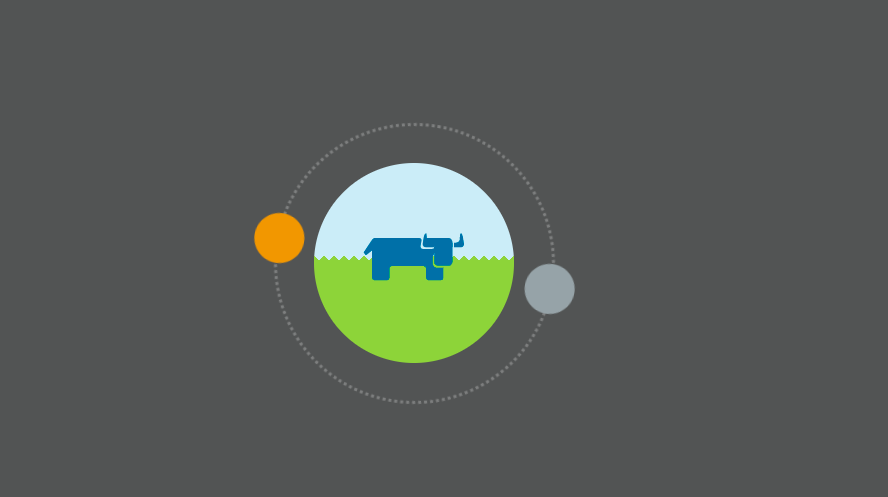 Now,Welcome page opened.
Click on Got it.

Rancher is Ready for configuration.
Click on ADMIN option.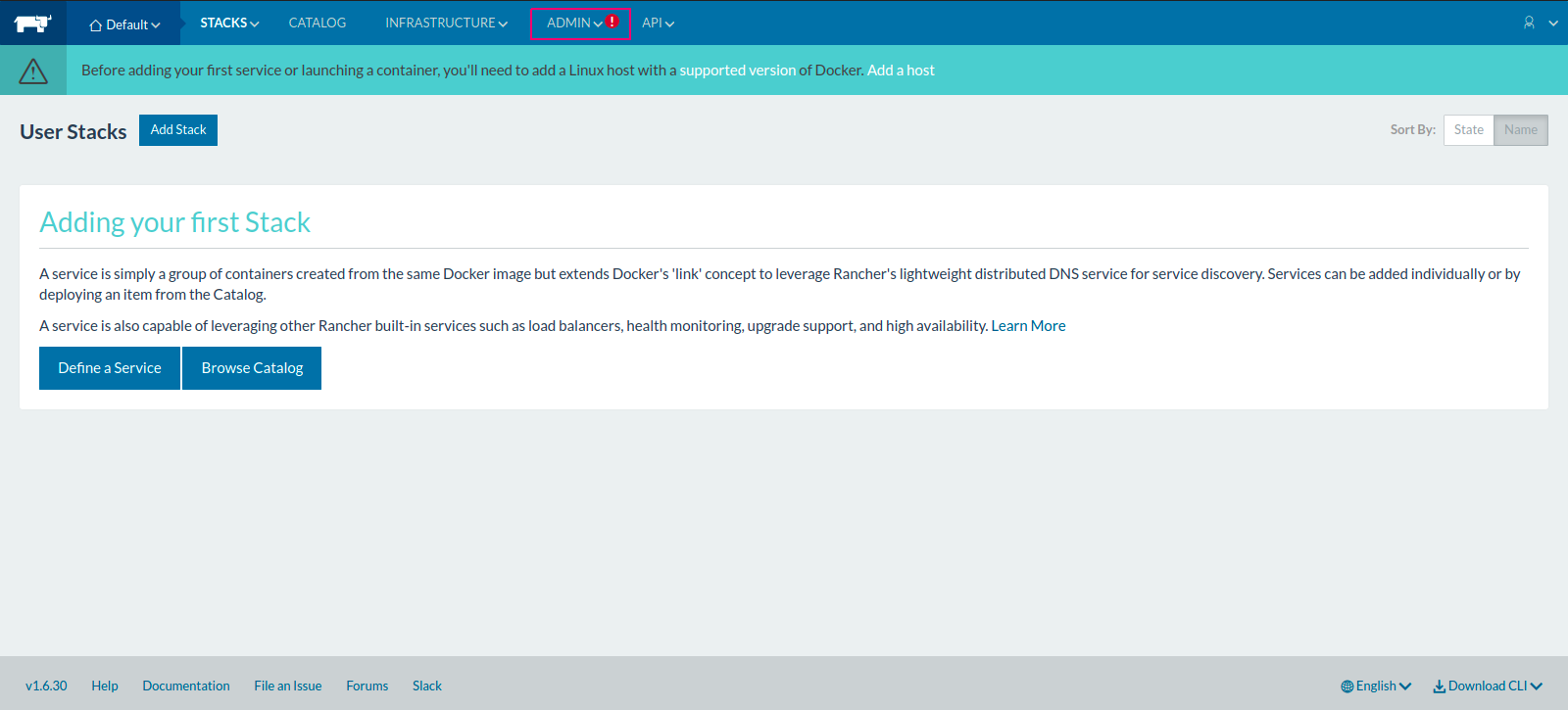 Access Control page is Opened.

Select Local Access control.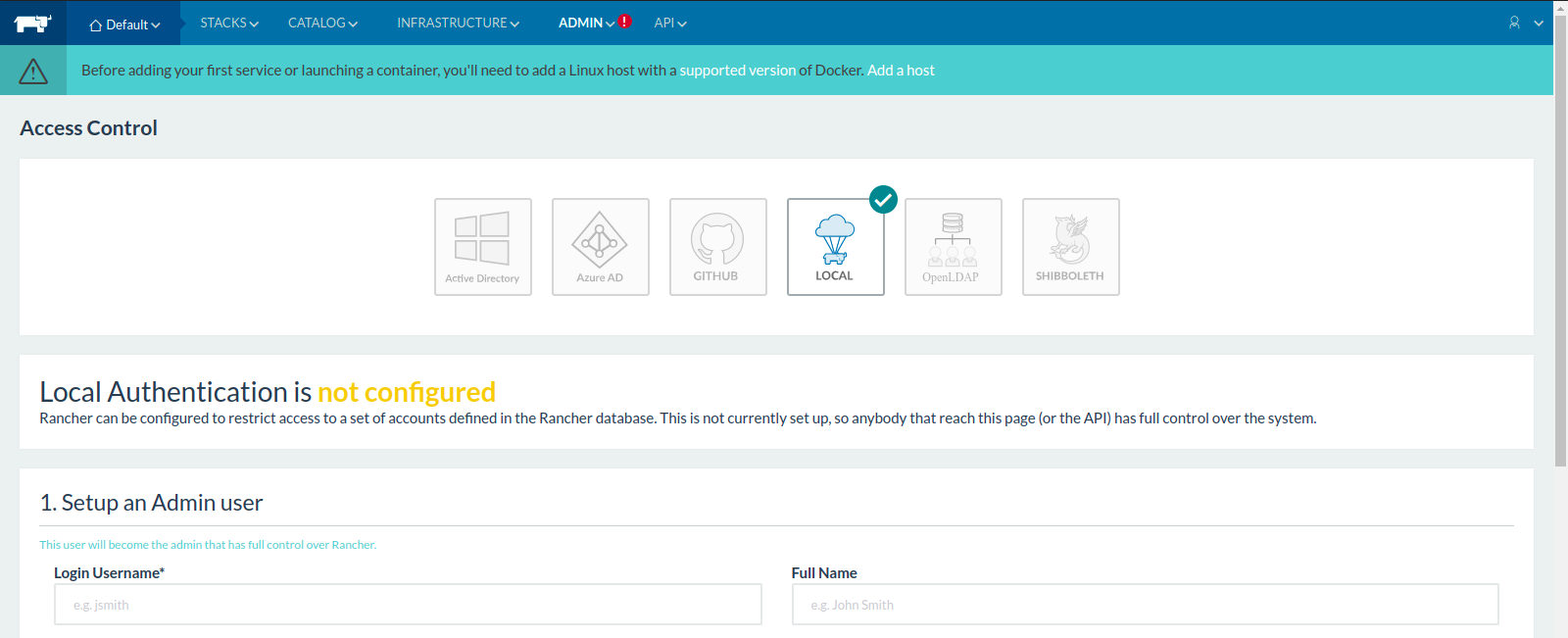 Provide the Login credentials such as Username,first name & Password.
Click on Enable the Local Auth.

Now, Local Authentication is Enabled.

To Add a Host in Rancher



Leave the option or provide the URL to connect to Rancher API.
Click on Save.

There are multiple options to Add host in Rancher.
Select Custom.

Provide the Worker Node IP address in option 4.
Copy the command to register host with Rancher from option 5 & Paste on Worker Node Server.
Click on Close.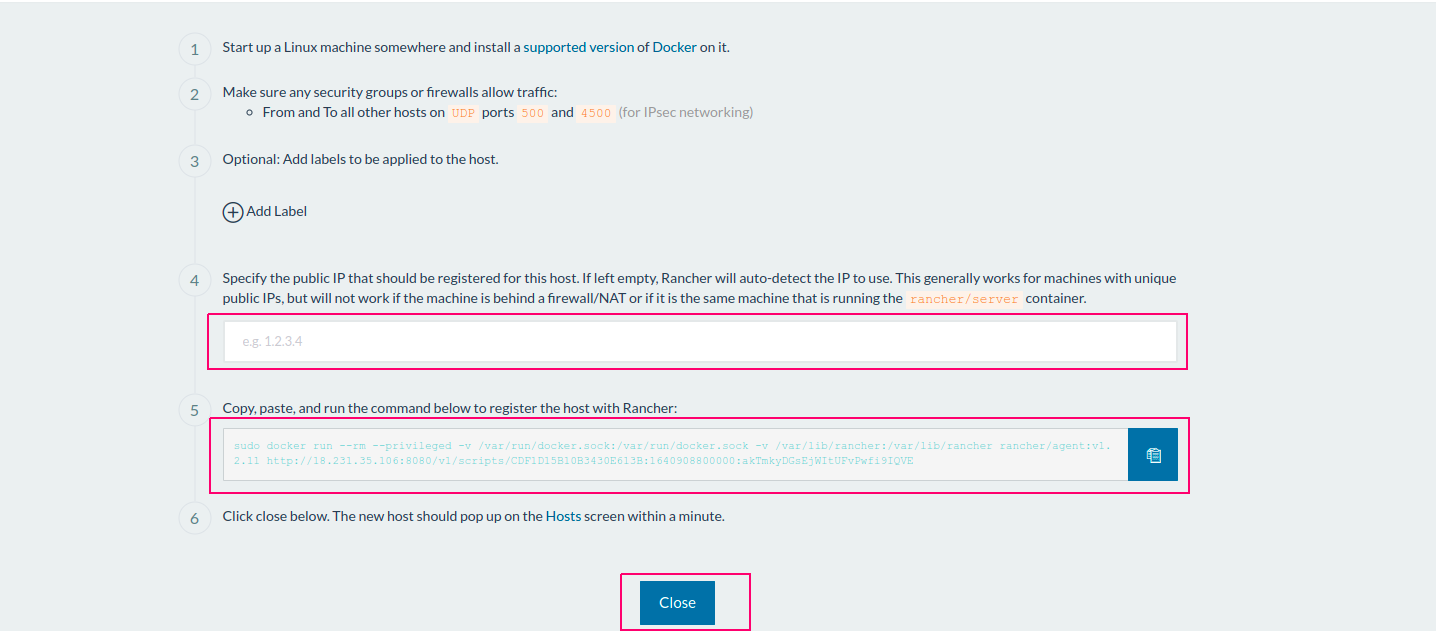 Worker Node Server
Here is the Command output.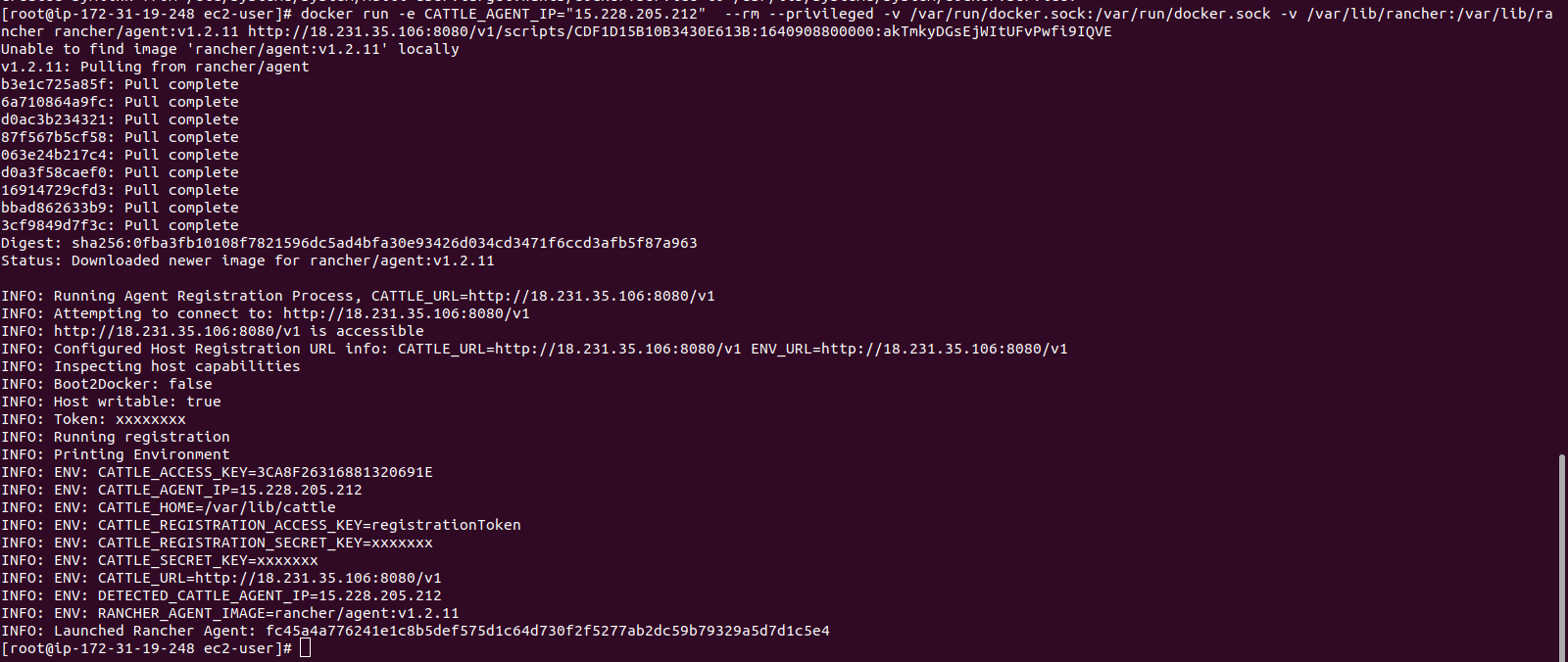 Host is successfully Added.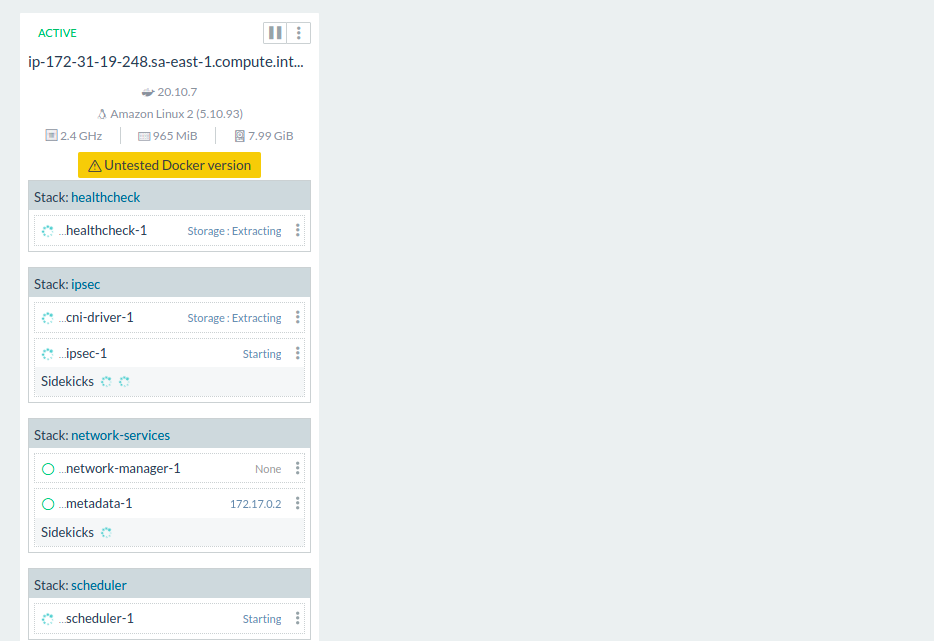 Create a Containers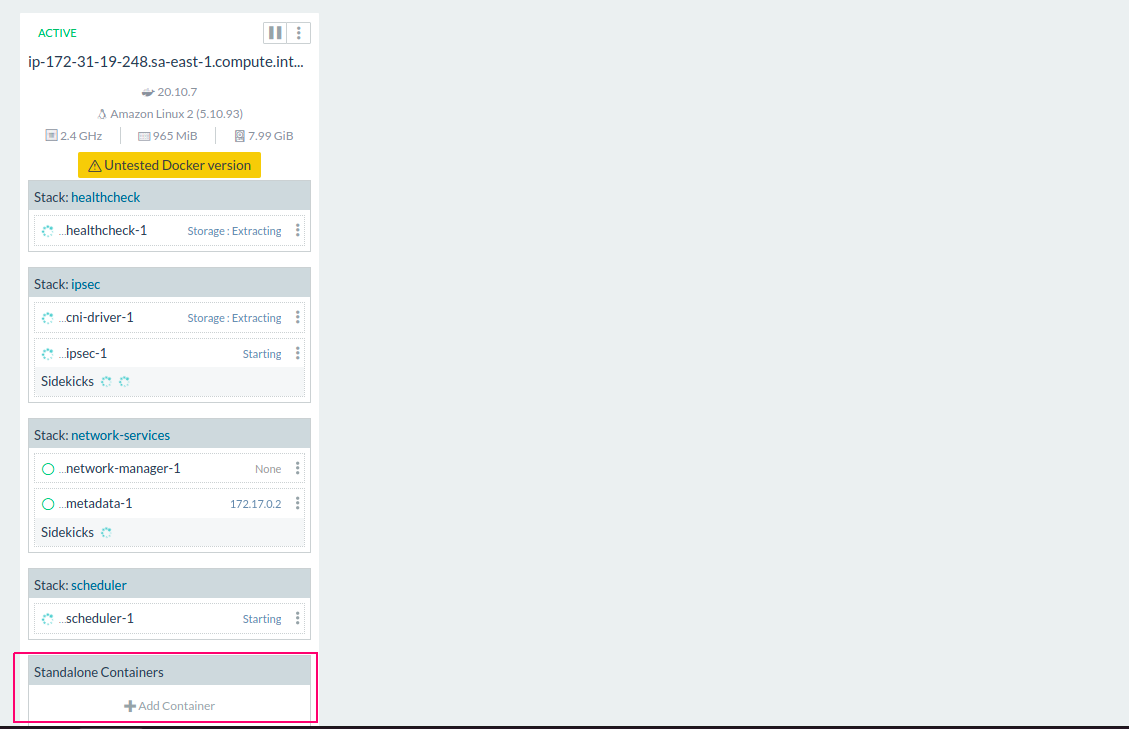 Provide the Container Name,Description.
Provide the Image.
Click on Port Map.

Provide the Public Host port & Private Container Port number.

Here,multiple options are available.
Select the options as per requirements or leave the options.
Click on Create.

Now Container is Running Mode.