Hello, In this Blog we are discussing about for Window Server 2019 Base.Here, we are creating a Instance using window server 2019 Base AMI.Window server is a high-performance, reliable, cost-effective, cloud computing platform.
There are some steps to create a instance on Amazon web Service(AWS).
Go to Amazon Web Service(AWS) management console portal.
Login to AWS Console.
Click on Services–>click on Compute–>Select EC2.
Click on Instances & Click on Launch Instance.

Provide the Instance Name.
Select Windows.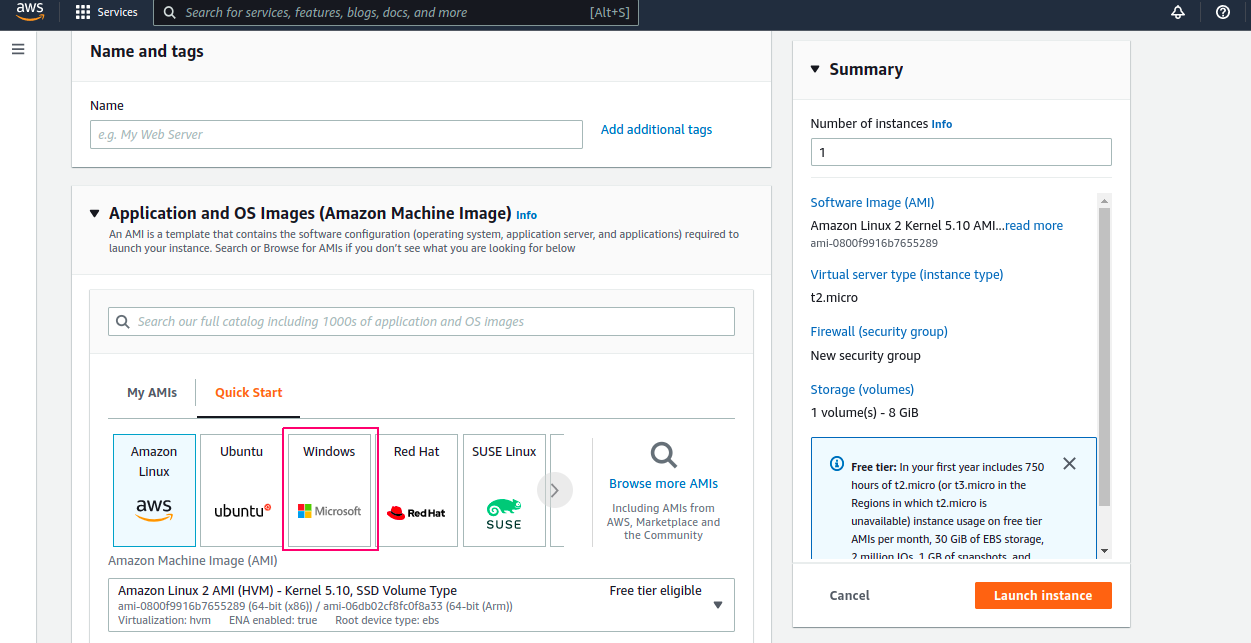 Click on Confirm Changes.

Then, Select Microsoft Windows Server 2019 Base.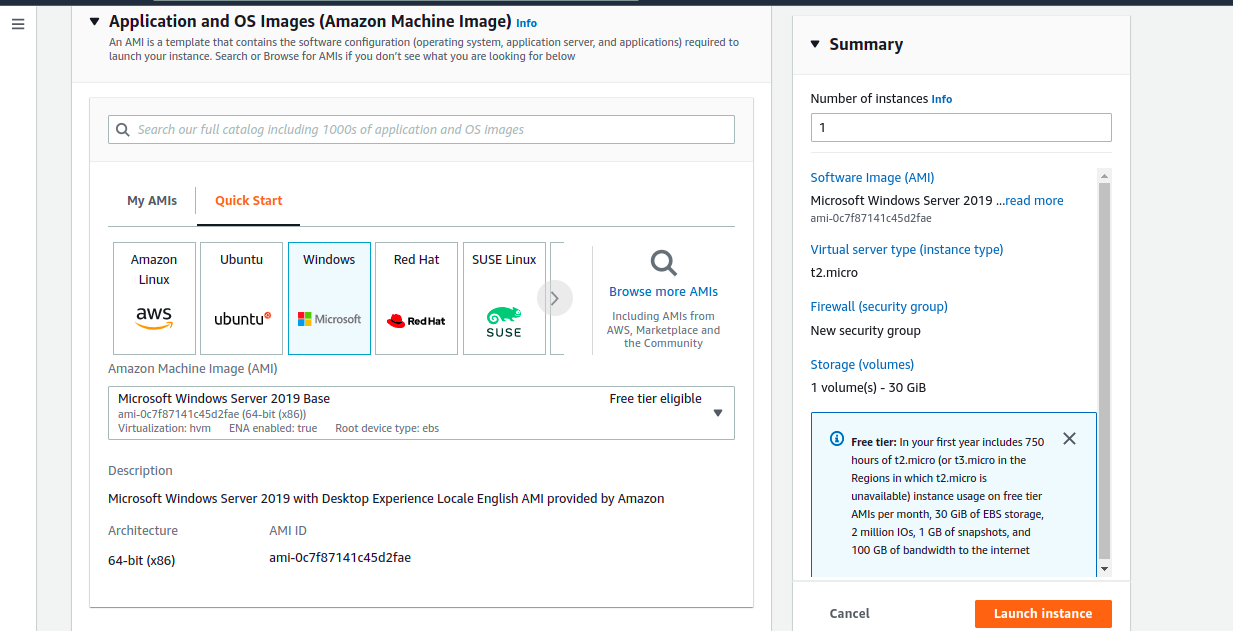 Next, Select Instance Type.

Create or select existing Key Pair.

In Network Settings,Allow RDP Traffic from anywhere,& HTTP & HTTPS traffic from the Internet.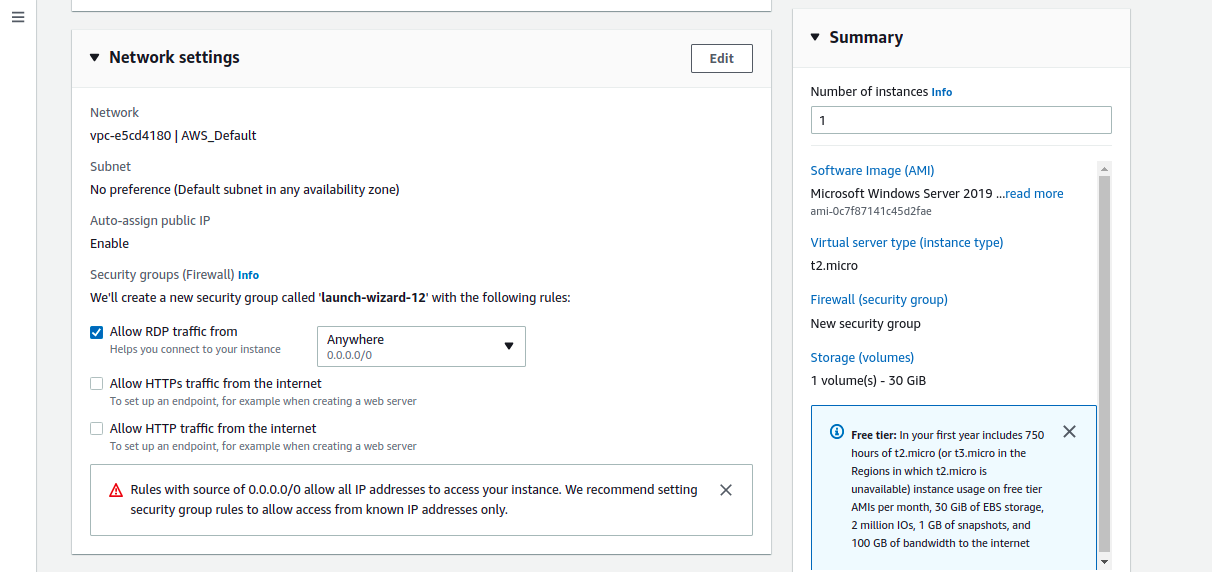 Now, Configure the Storage.By default,storage(volume) size is 30 GB.
Leave the other options.
Click on Launch Instance.

Now. Launching the instance.

After Sometime Successfully initialed the launch of instance.

Now. Instance is Running mode.

Method 1: Connect to the Server using Remote Desktop File.

Download the Remote Desktop File.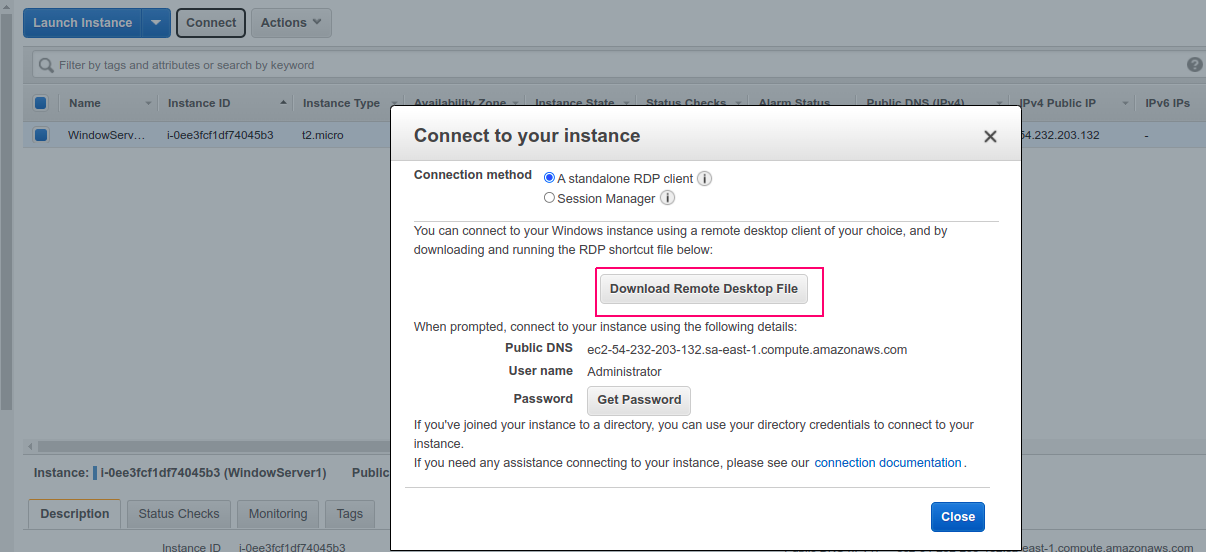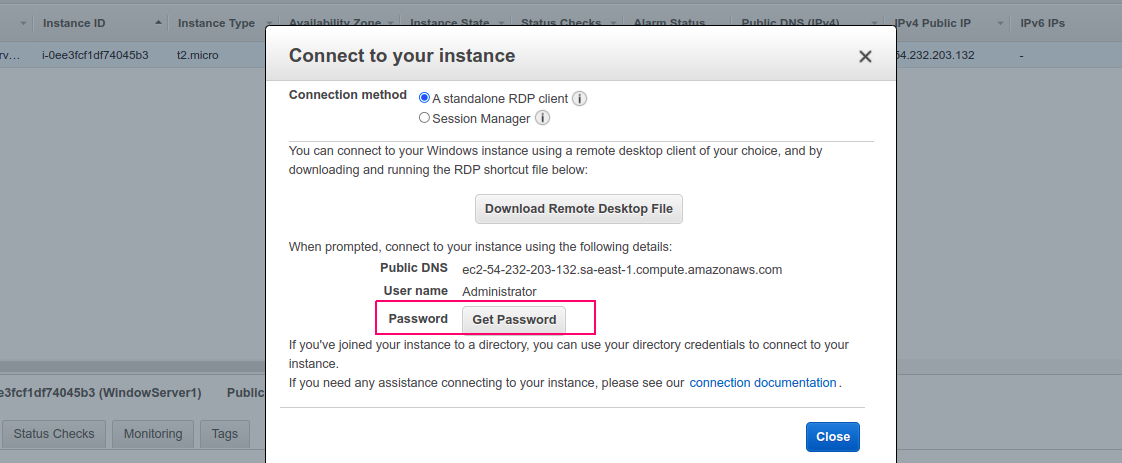 Choose the Key pair file path.
Click on Decrypt Password.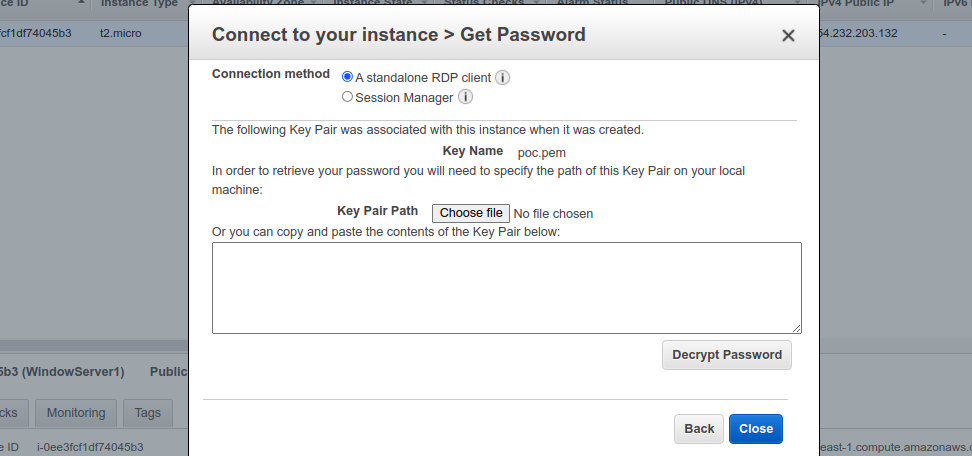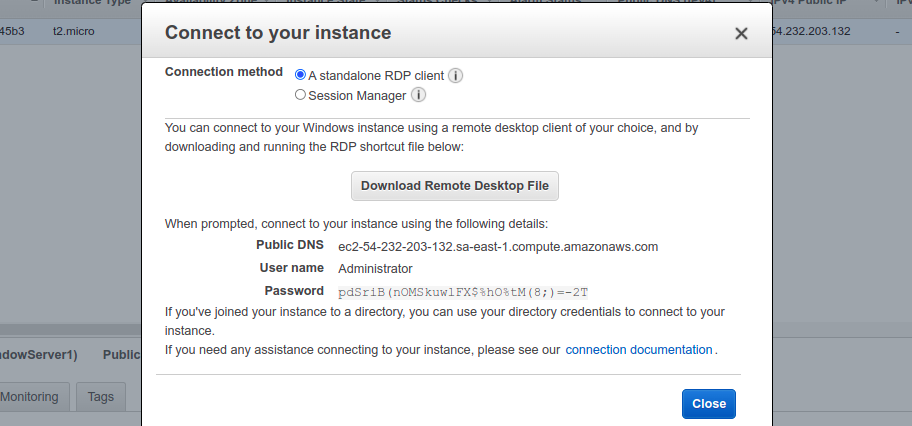 Now,Open the Downloaded Remote Desktop File.
Click on Yes for Accept the Certificate.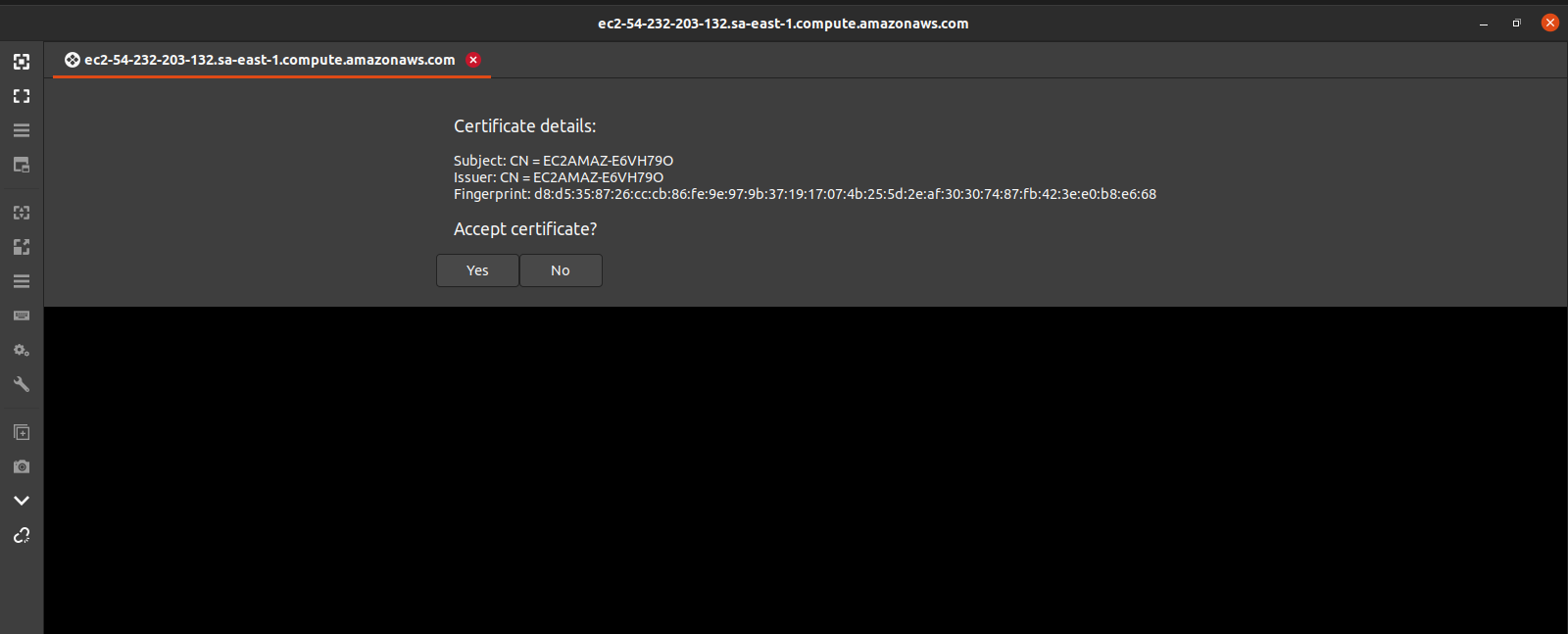 Provide the RDP authentication credentials such as Username,Password & Domain.
Click on OK.

Using RDP,Server is successfully connected.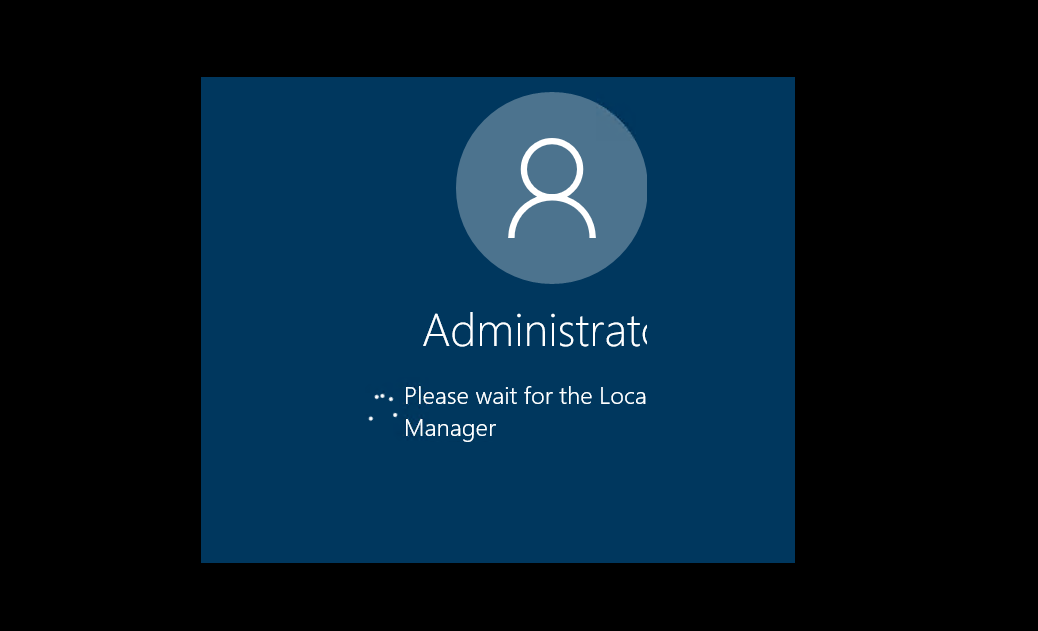 Window Server 2019 is Ready.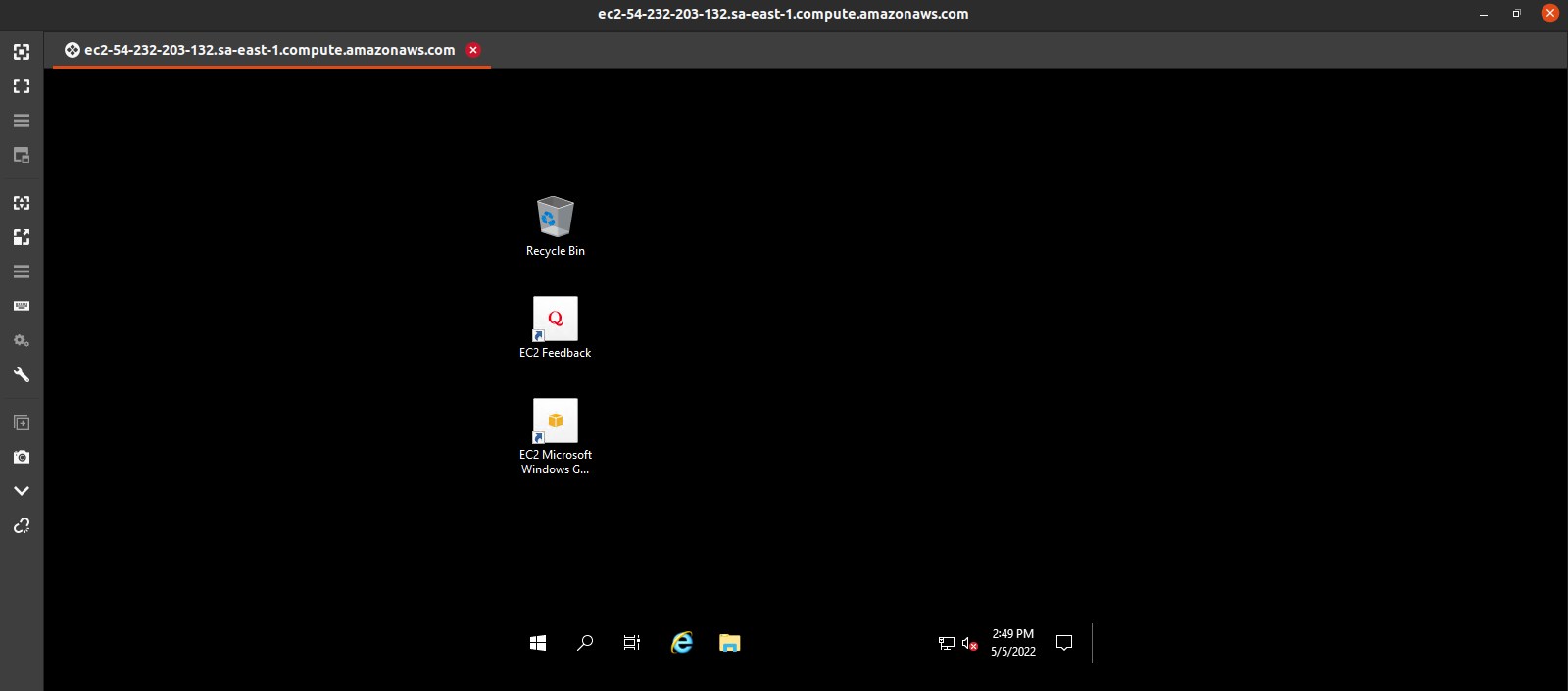 Method 2: Connect to Window Server Using RDP through Remmina
Go to Local Ubuntu machine.
Click on Show Applications.
Now Search Remmina.

Click on New Connection Profile.

Provide the required information such as Server DNS, username & password.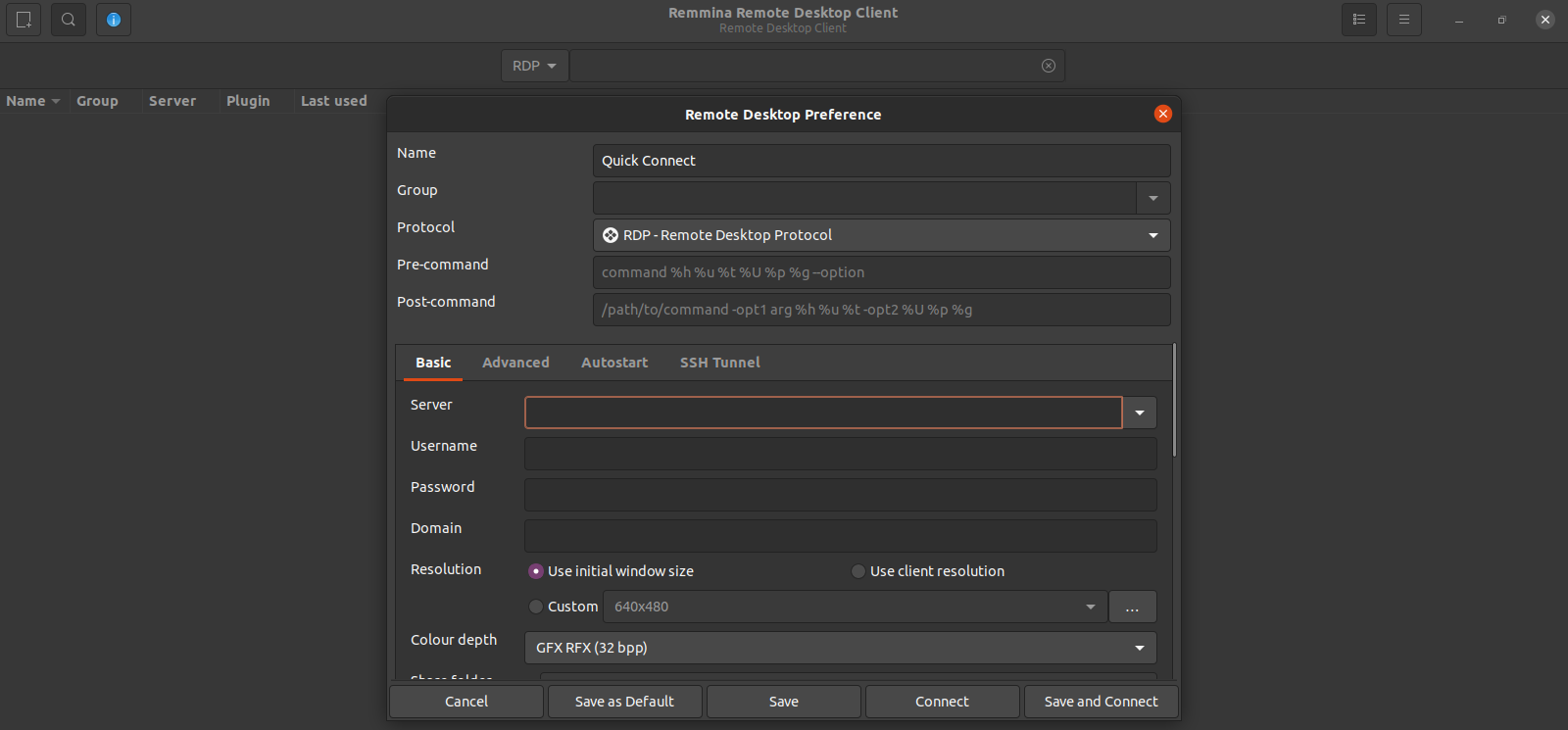 Window Server 2019 Base is Ready.