Hello,here we are discussing about for web server(IIS) role.In window server,we can easily add the web server (IIS) role & features.Web server provides a secure & easy-to-manage platform for hosting websites, services, and applications.
There are some steps to add web server (IIS) role in window server 2019 base:
Login to Window Server 2019 Base.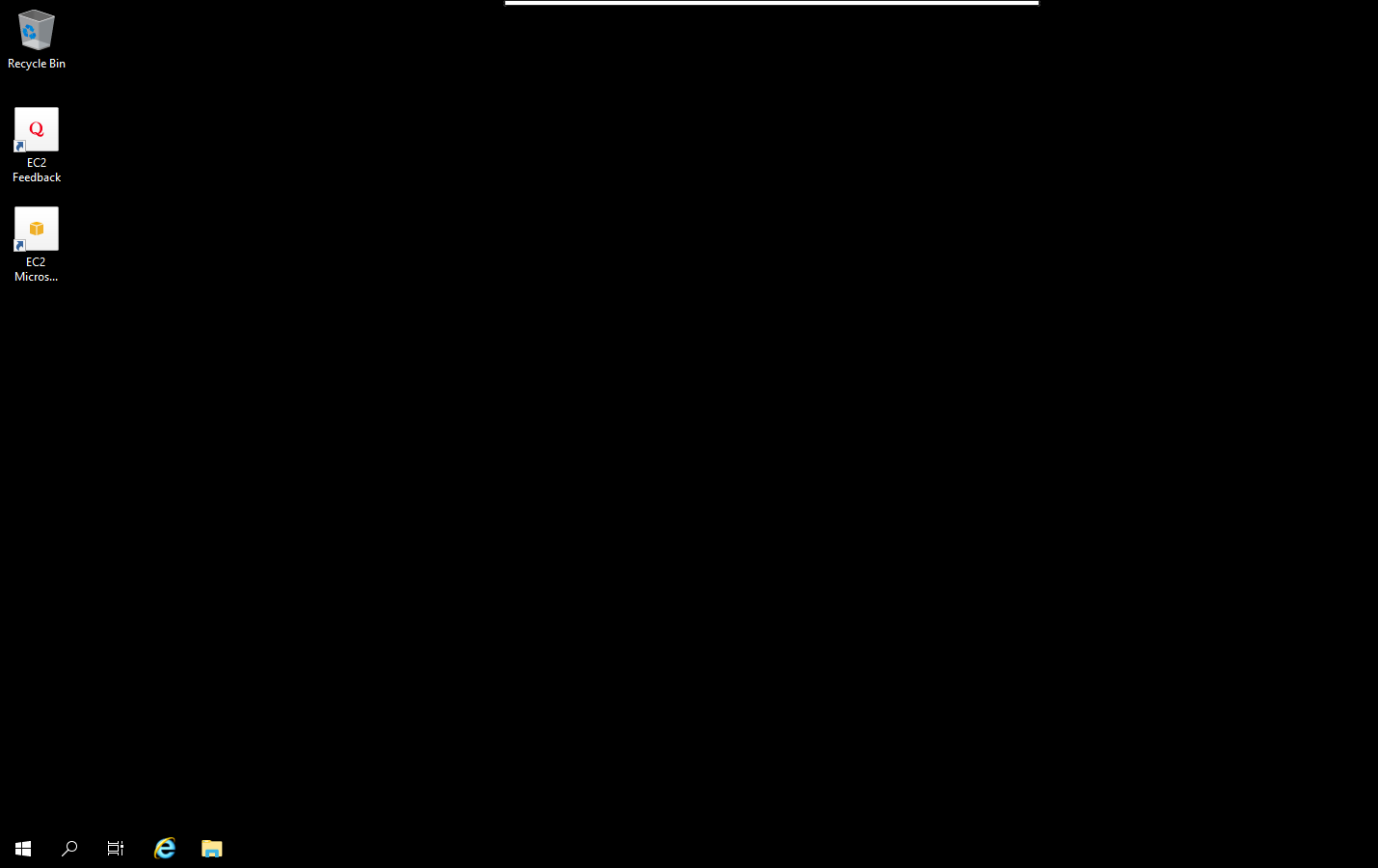 Click on Start Button then click on Server Manager.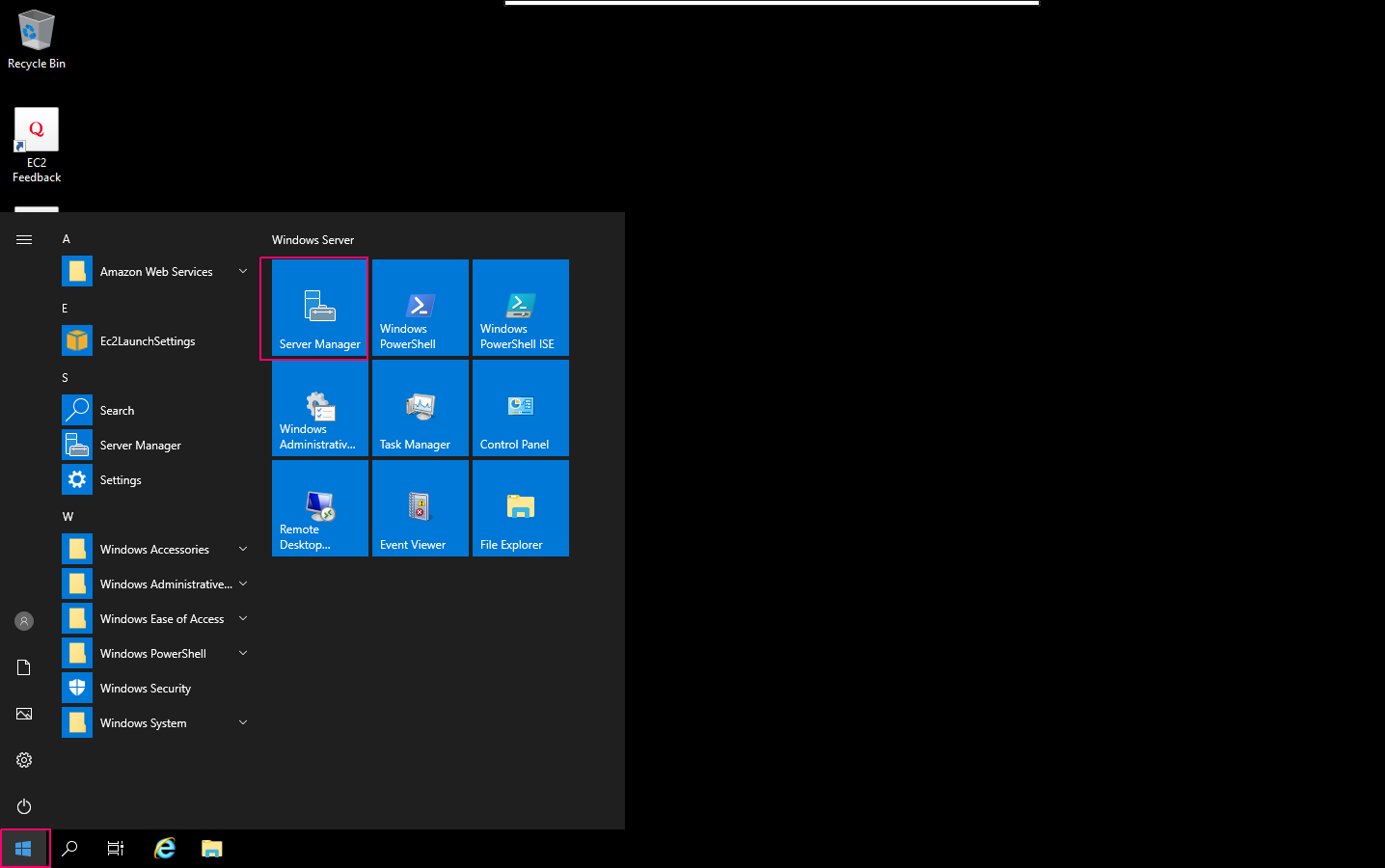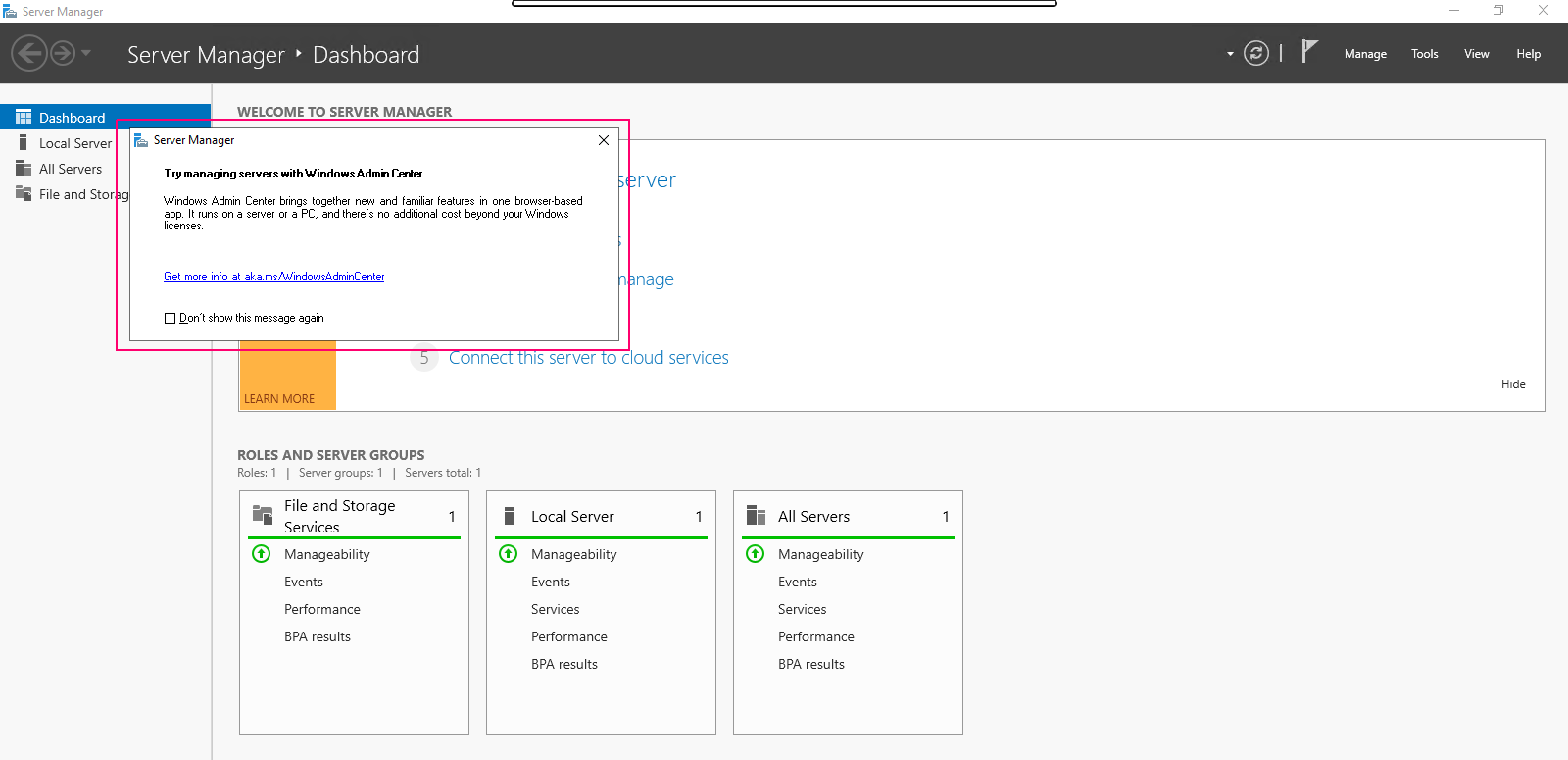 Click on Add Roles & Features.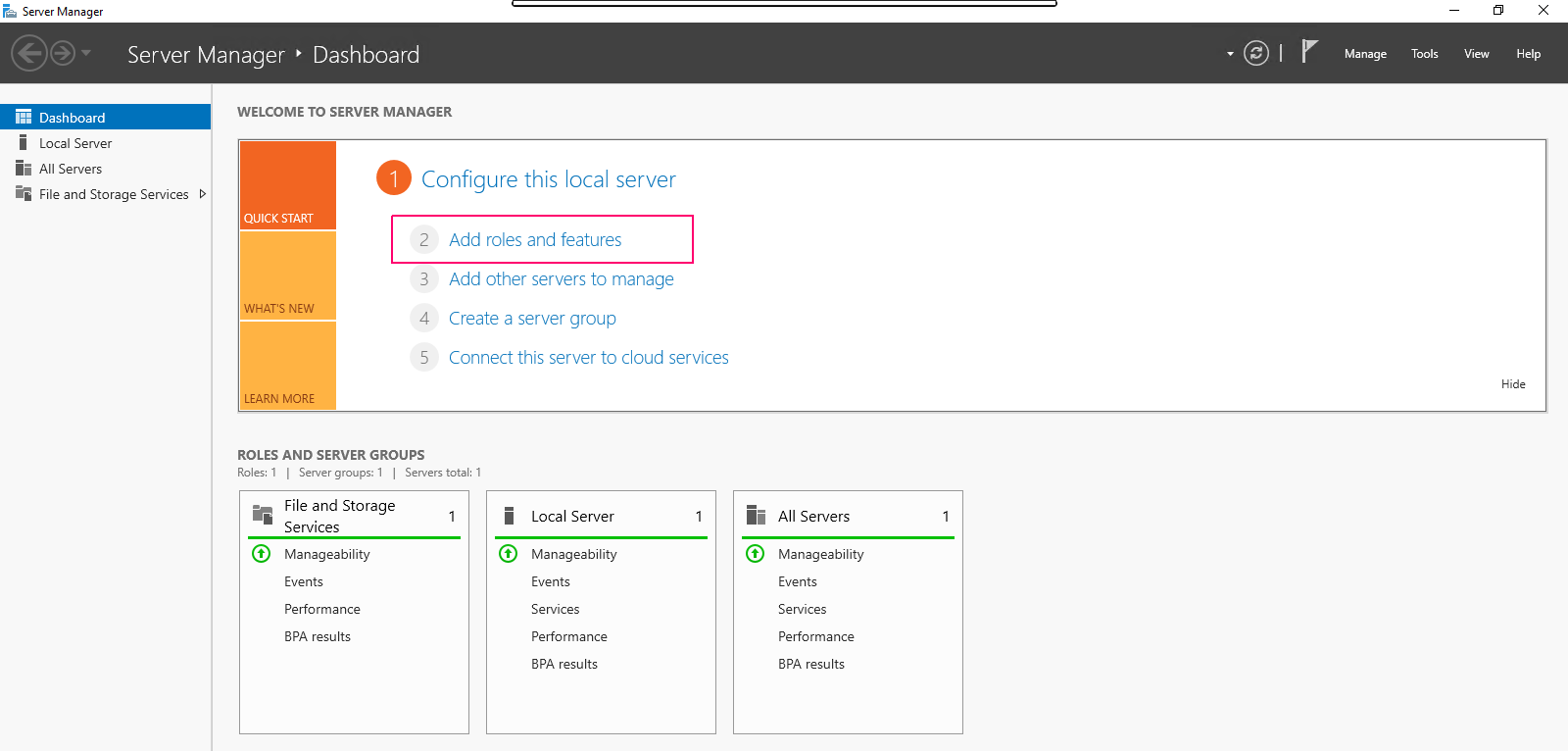 In the Before you begin page,this wizard helps you install roles,features & role services.Click on Next.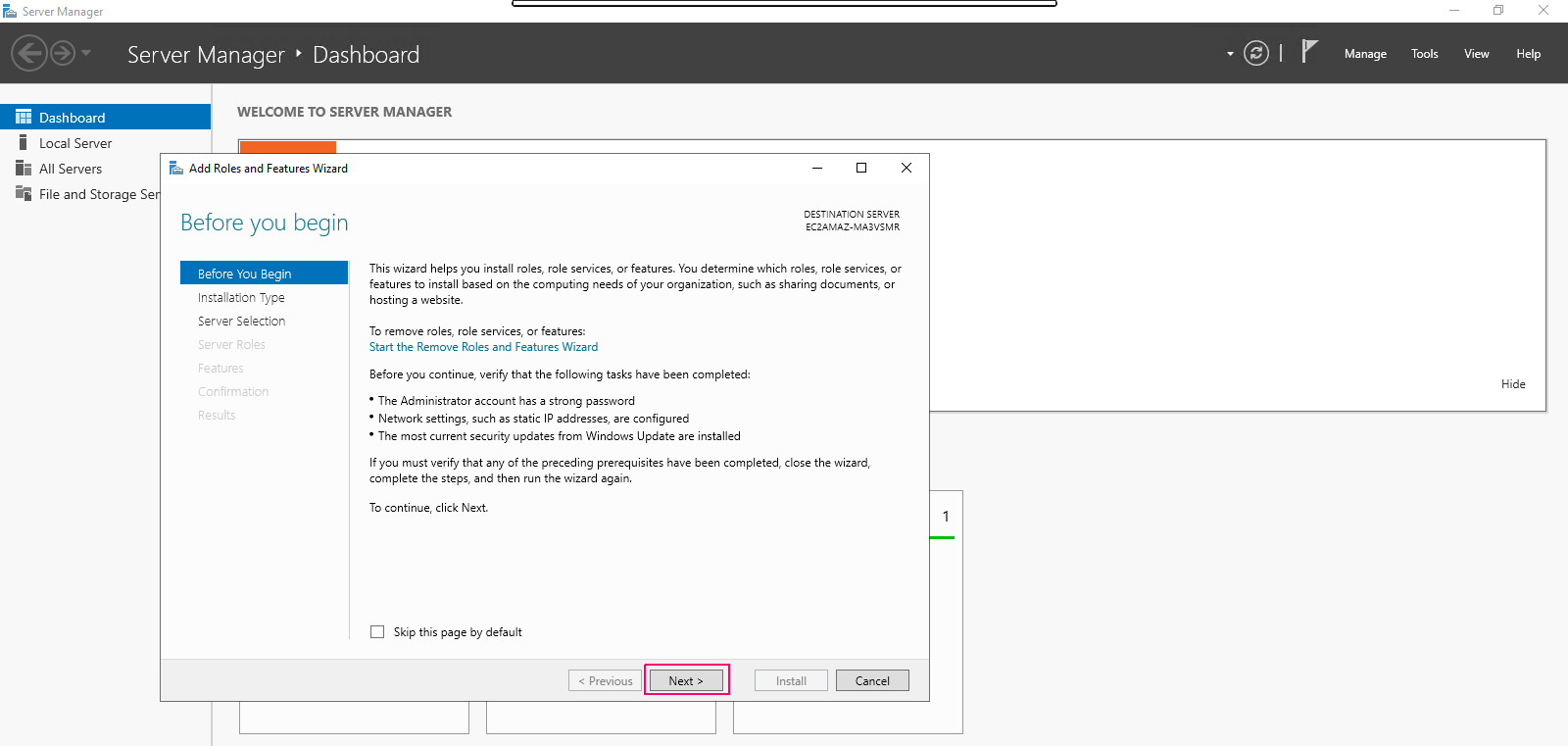 In Installation type page,Select Role-based or Feature-based installation.Click on Next.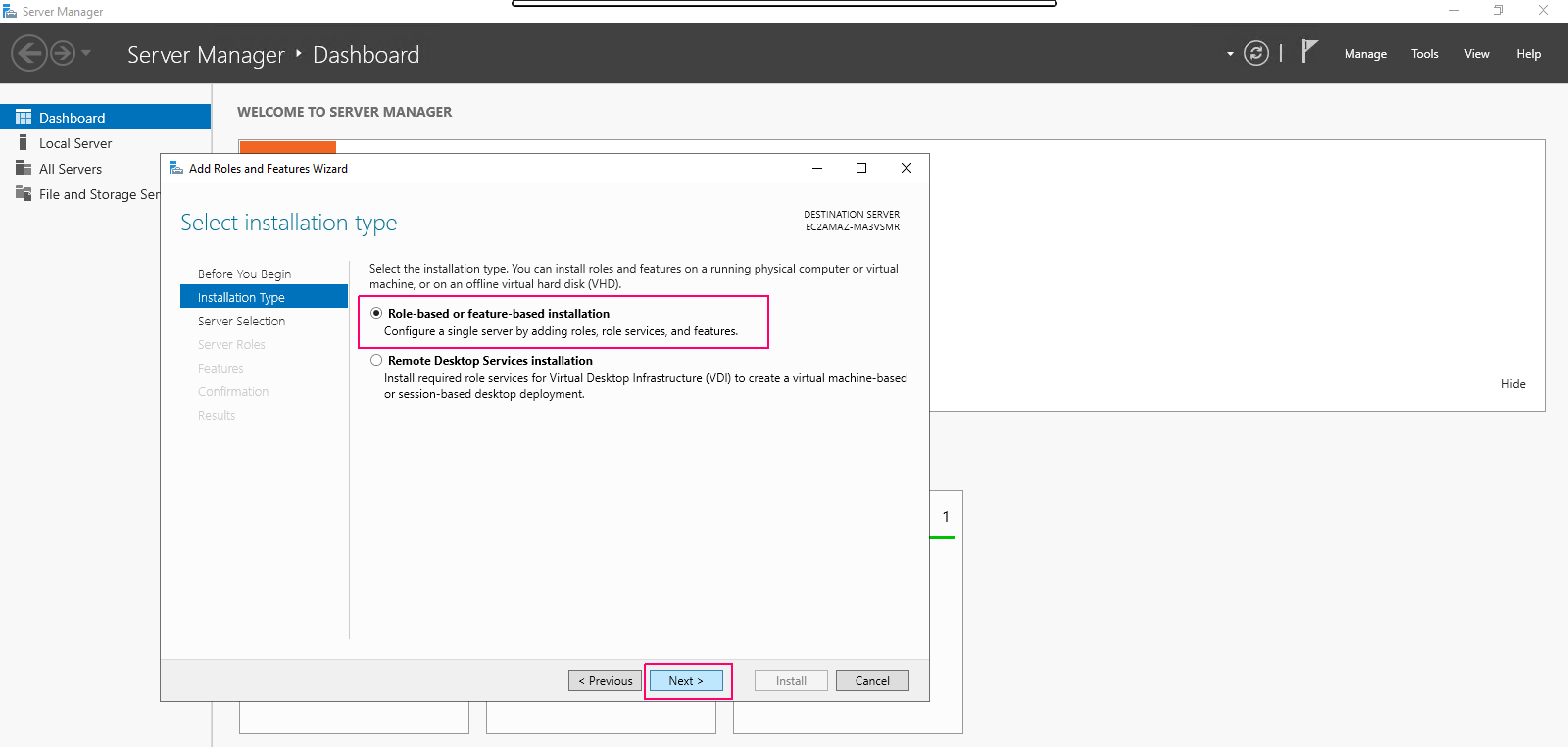 In Server Selection page,select "select a server from the server pool". Click on Next.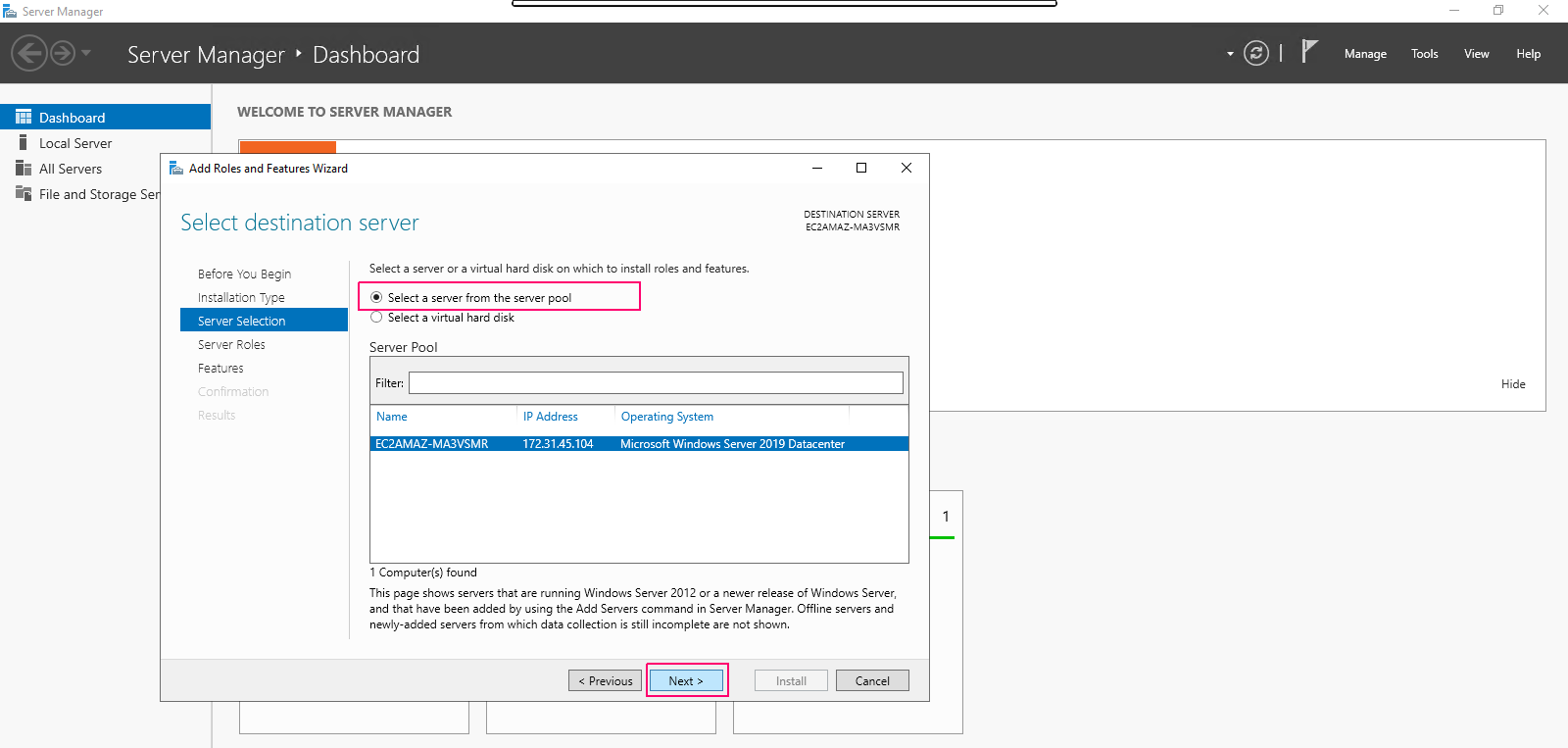 In Server Roles page,Select "Web Server (IIS)" role then Click on Add Features.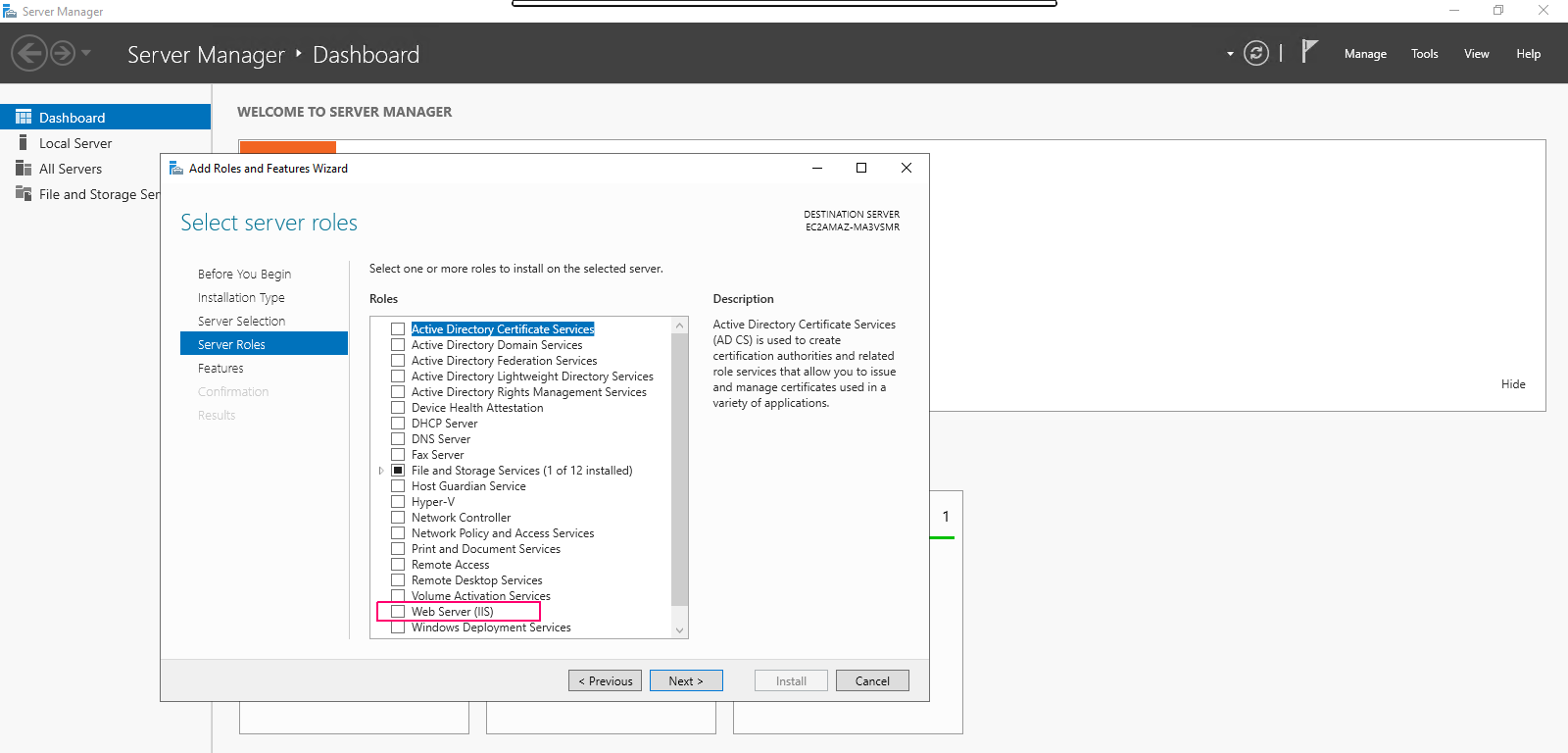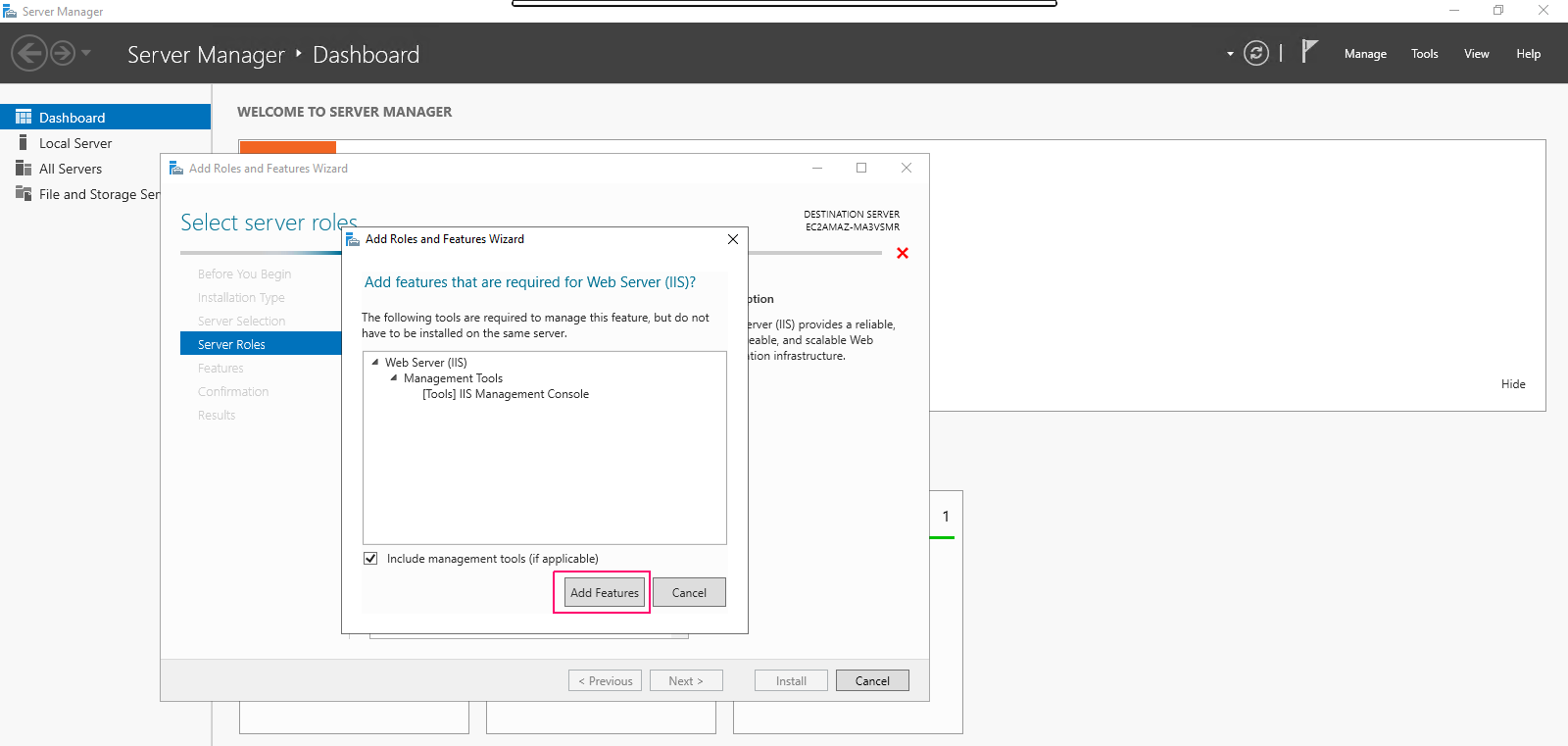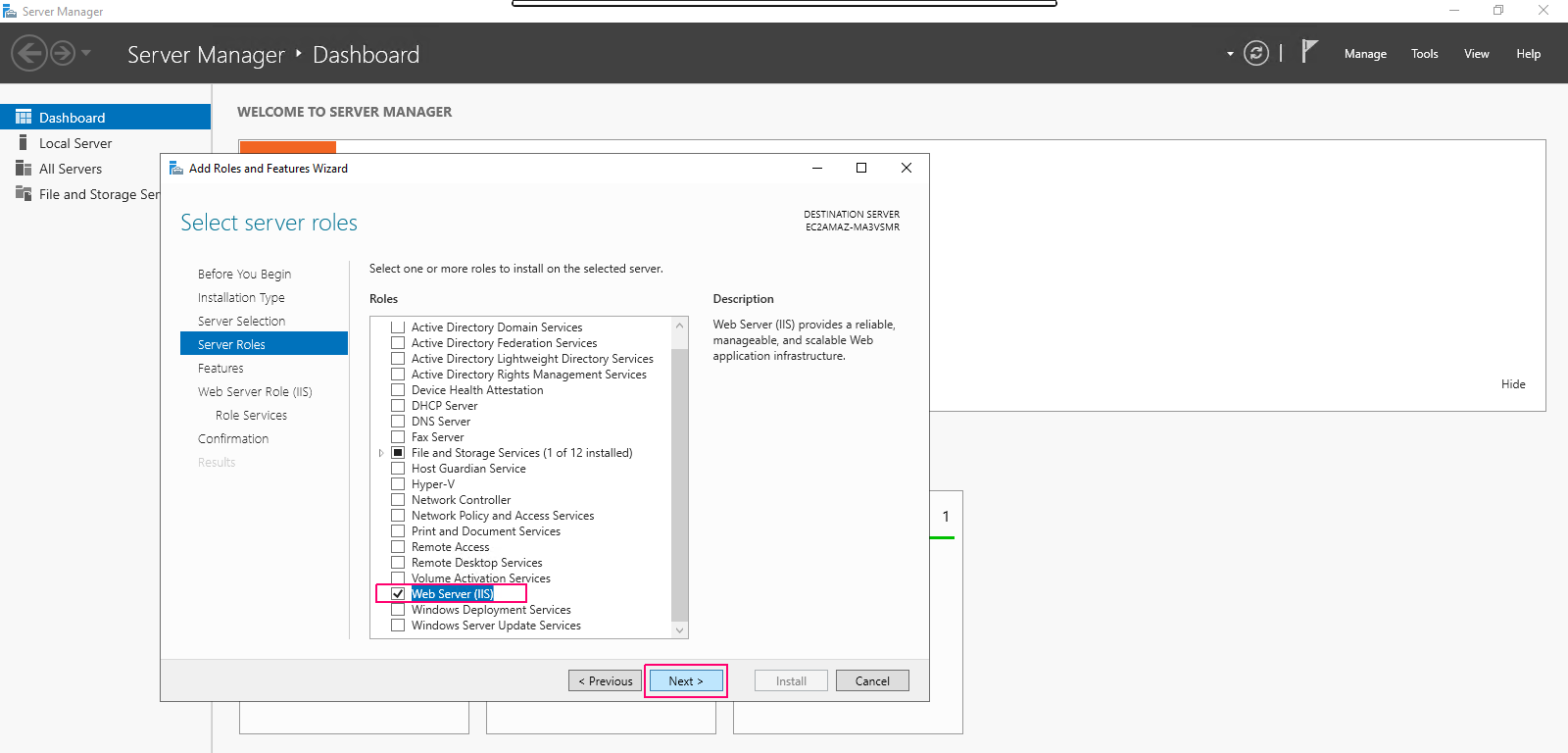 In Features page,no needs to select features.Click on Next.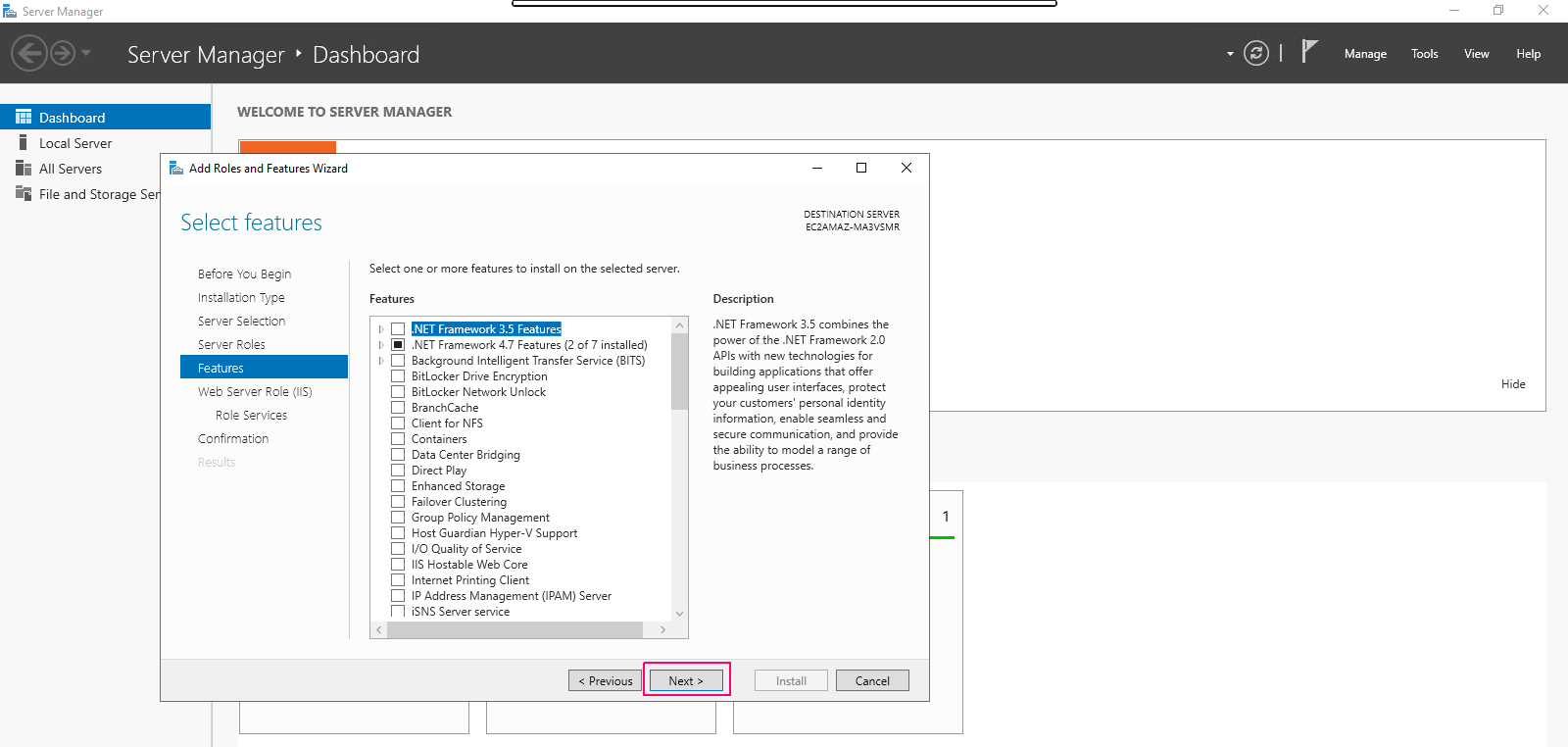 In Web Server Role (IIS)  page,Click on Next.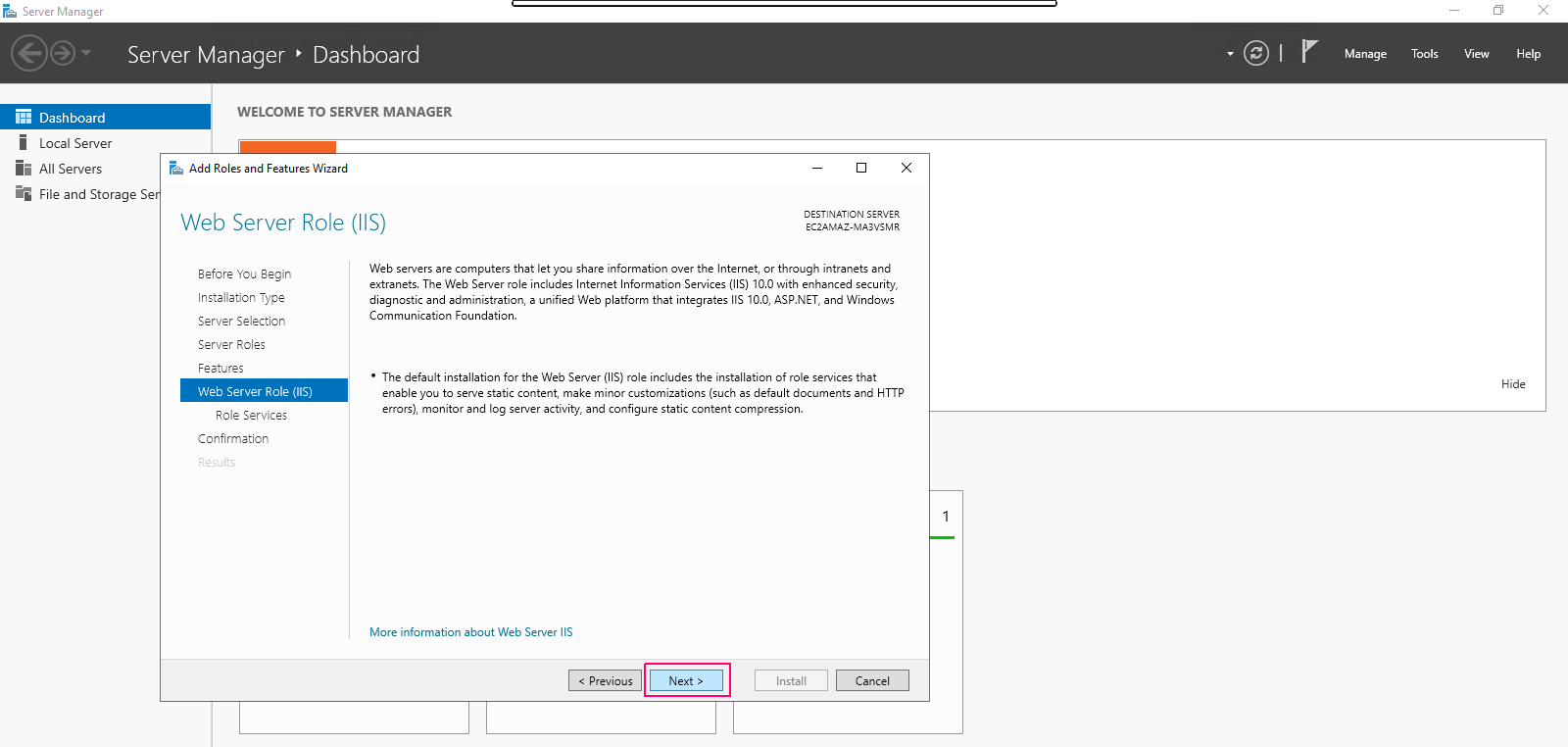 On Role Services page,Under Application Development select CGI then click on Next.

In Confirmation page,review the added roles,role services & features then click on Install.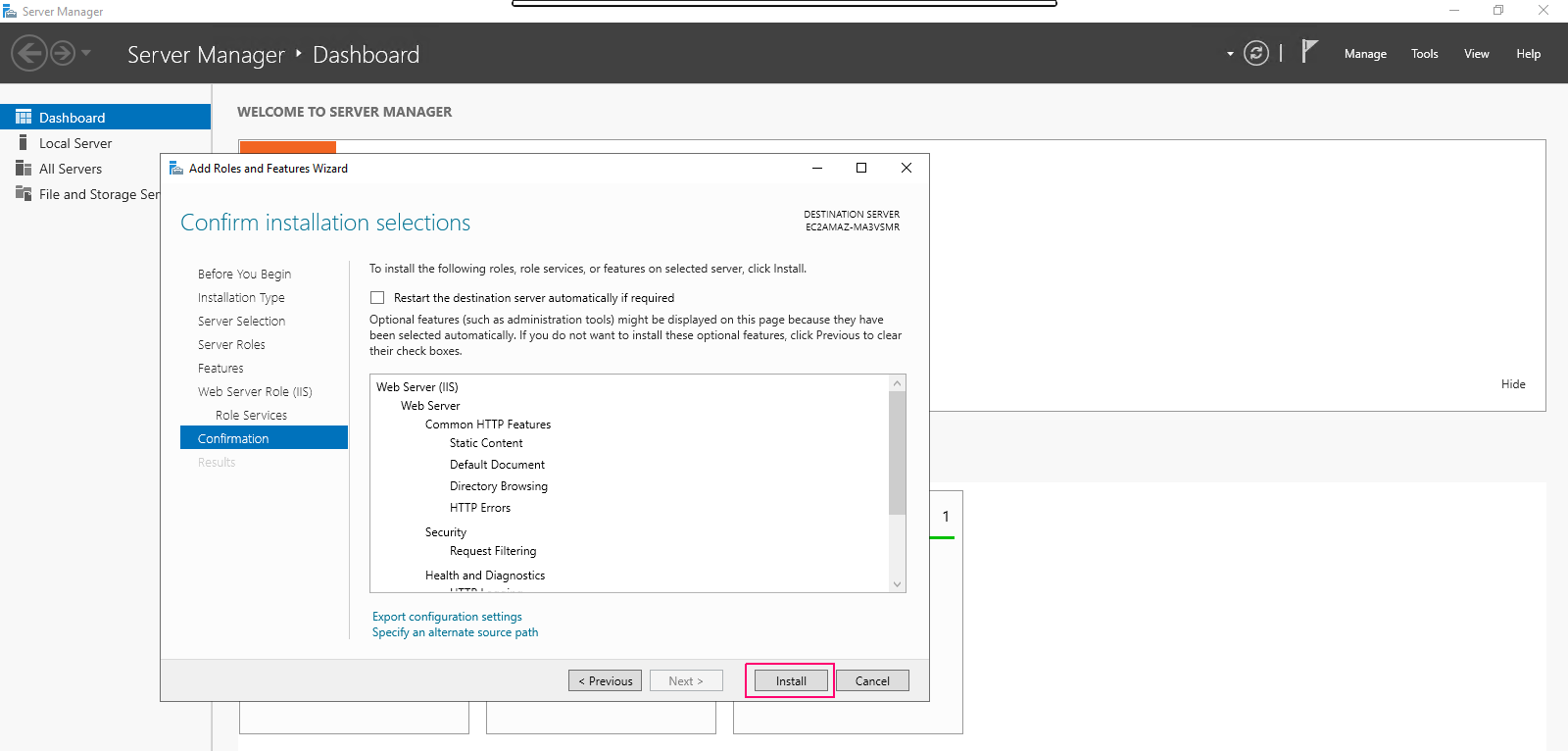 Once installation is done,click on close option to "Close the Add Roles & Feature wizard".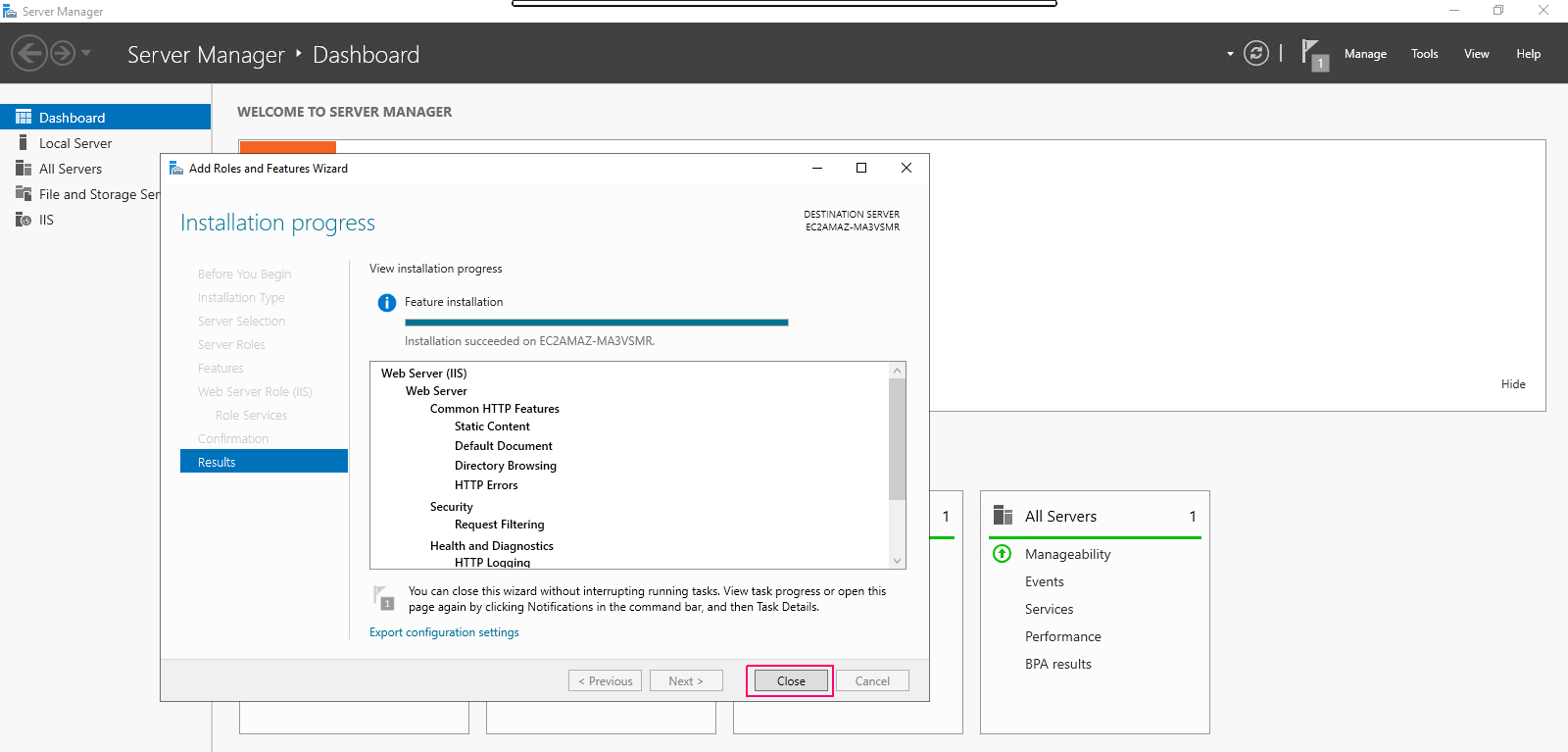 Now, we can easily see the added roles & features on Server Manager wizard.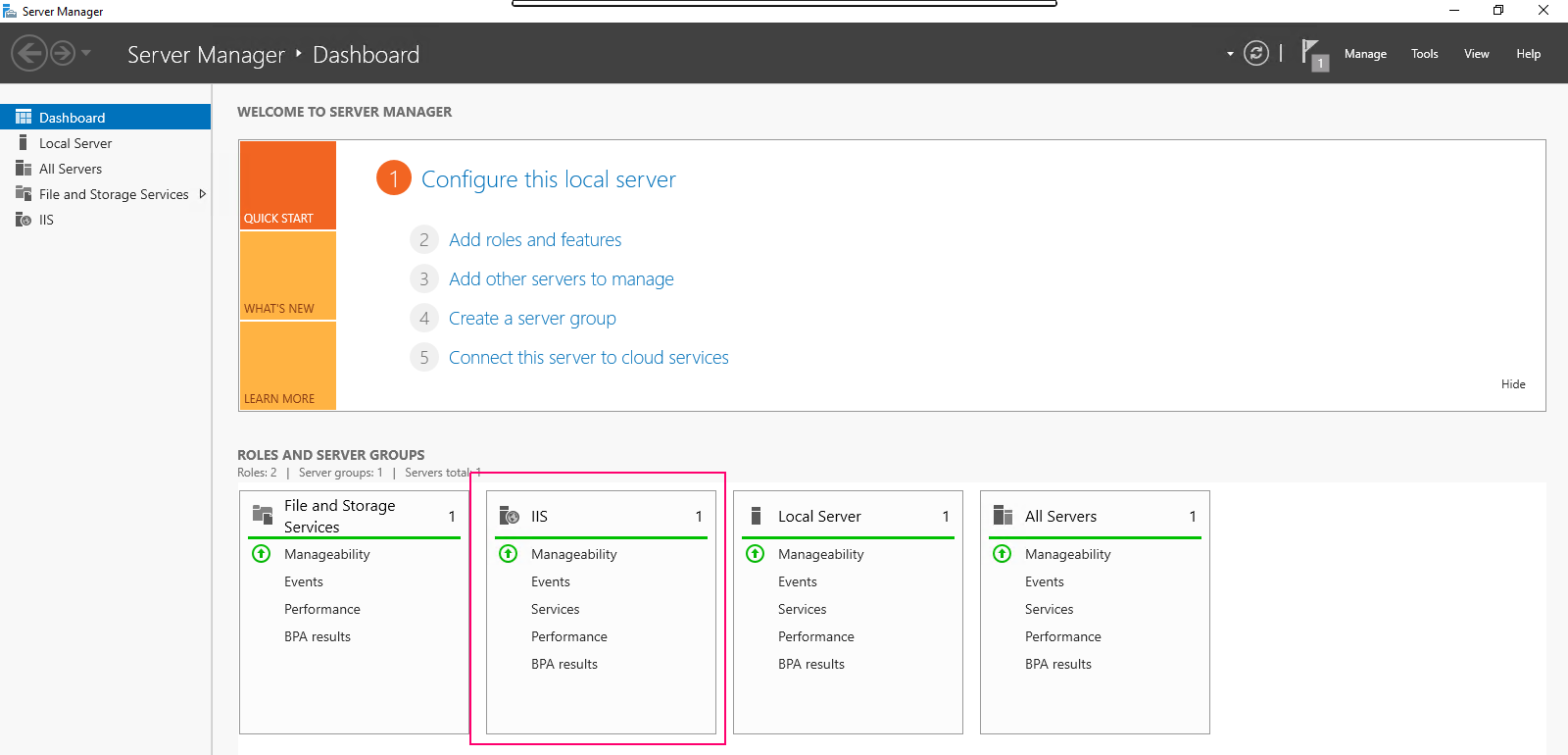 Open the Default Page of Web Server
Method 1:
Go to Browser then type the IP address of server or localhost in the URL search box.
http://server-ip
or
http://localhost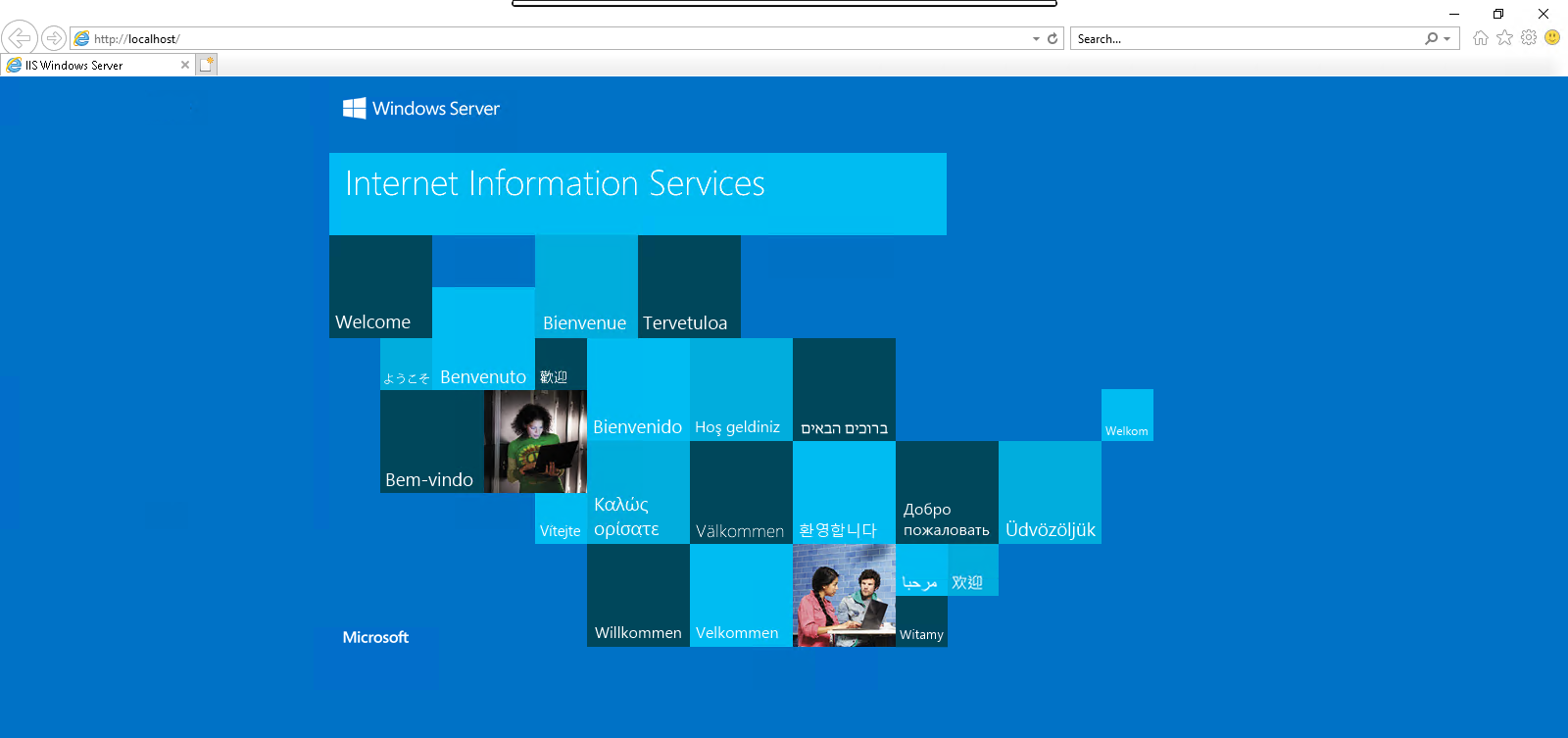 Method 2:
In Server Manager Wizard,click on Tools then select Internet Information Services (IIS) Manager.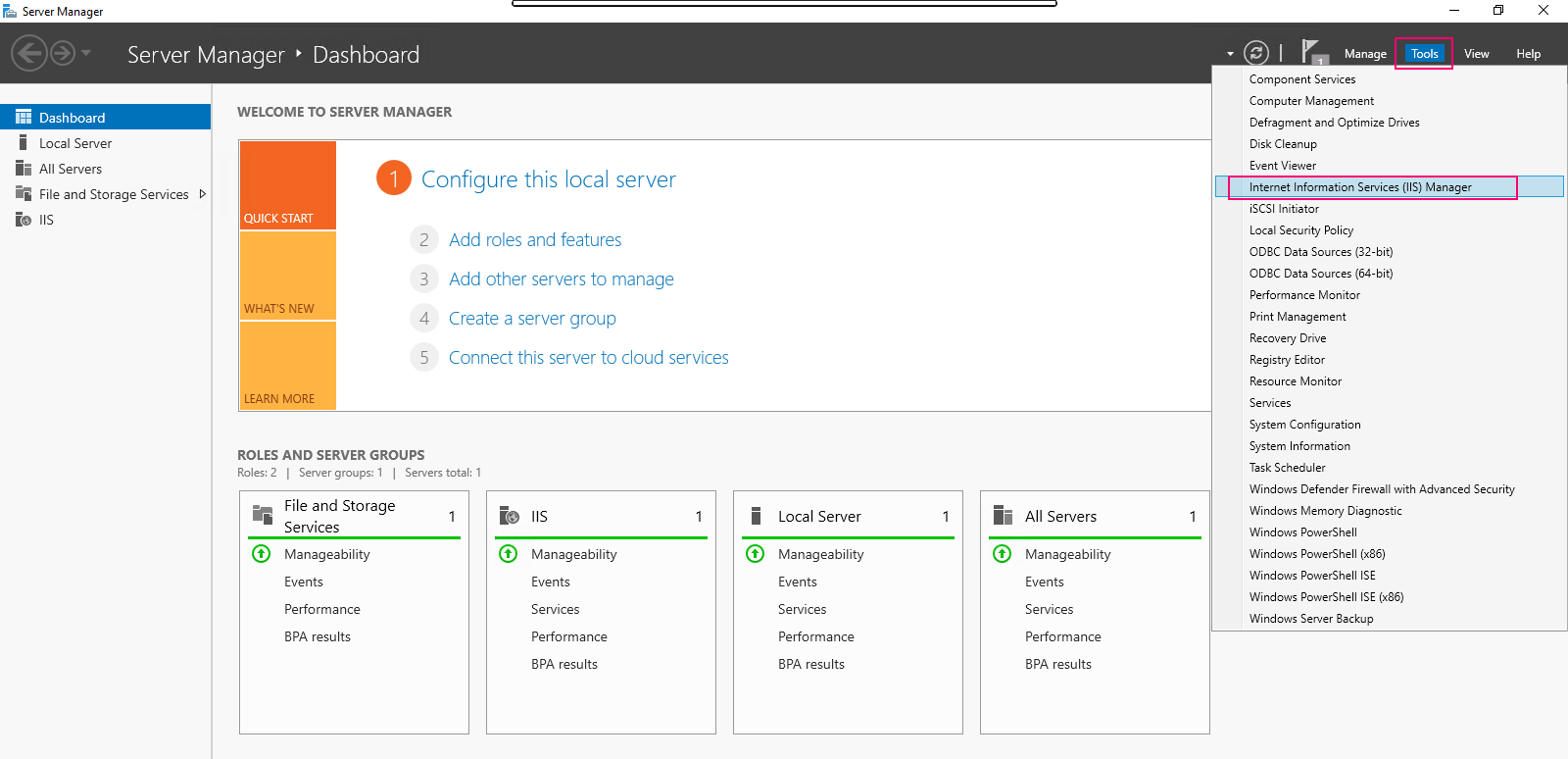 In IIS Manager wizard,in the left side click on server name.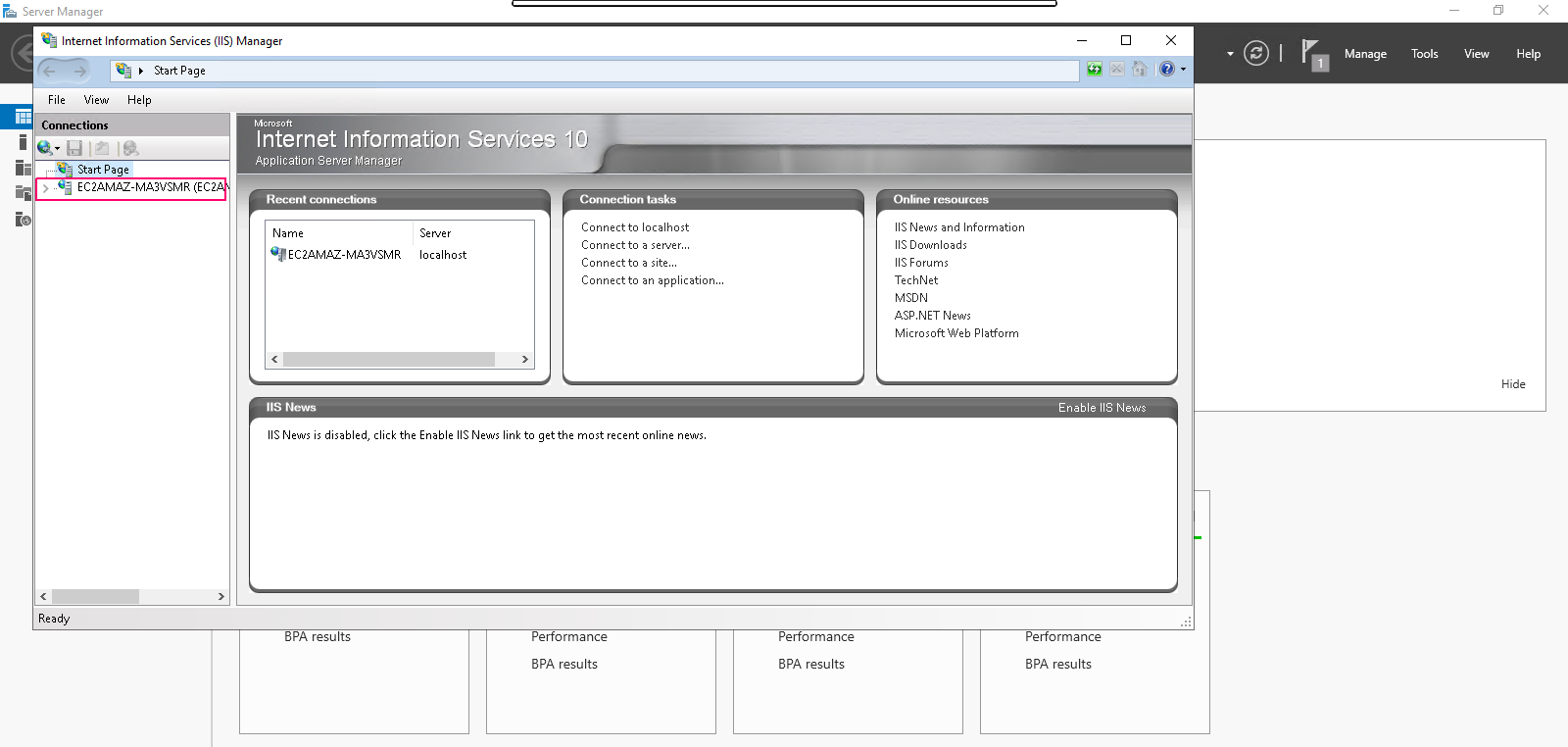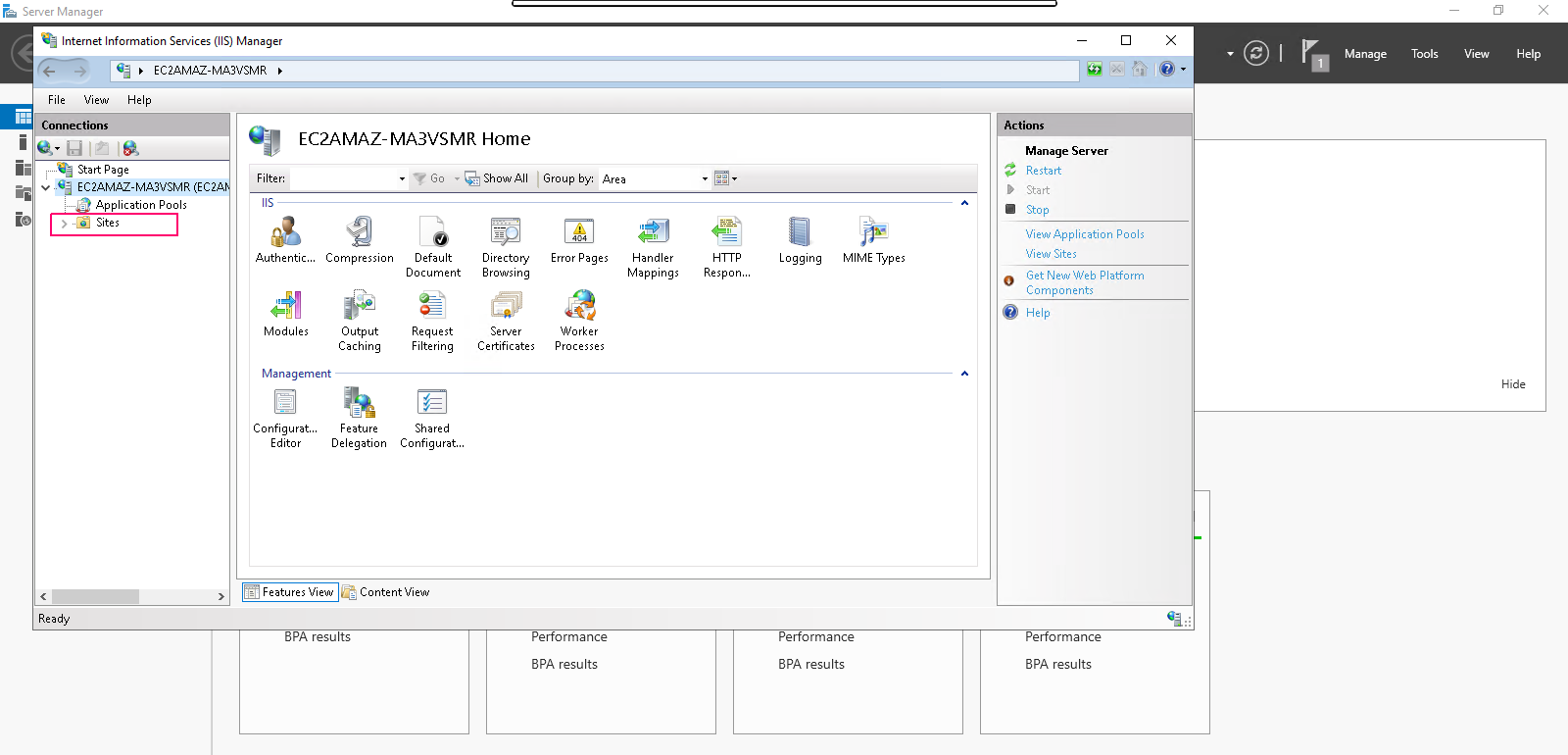 Click on Default Web Site.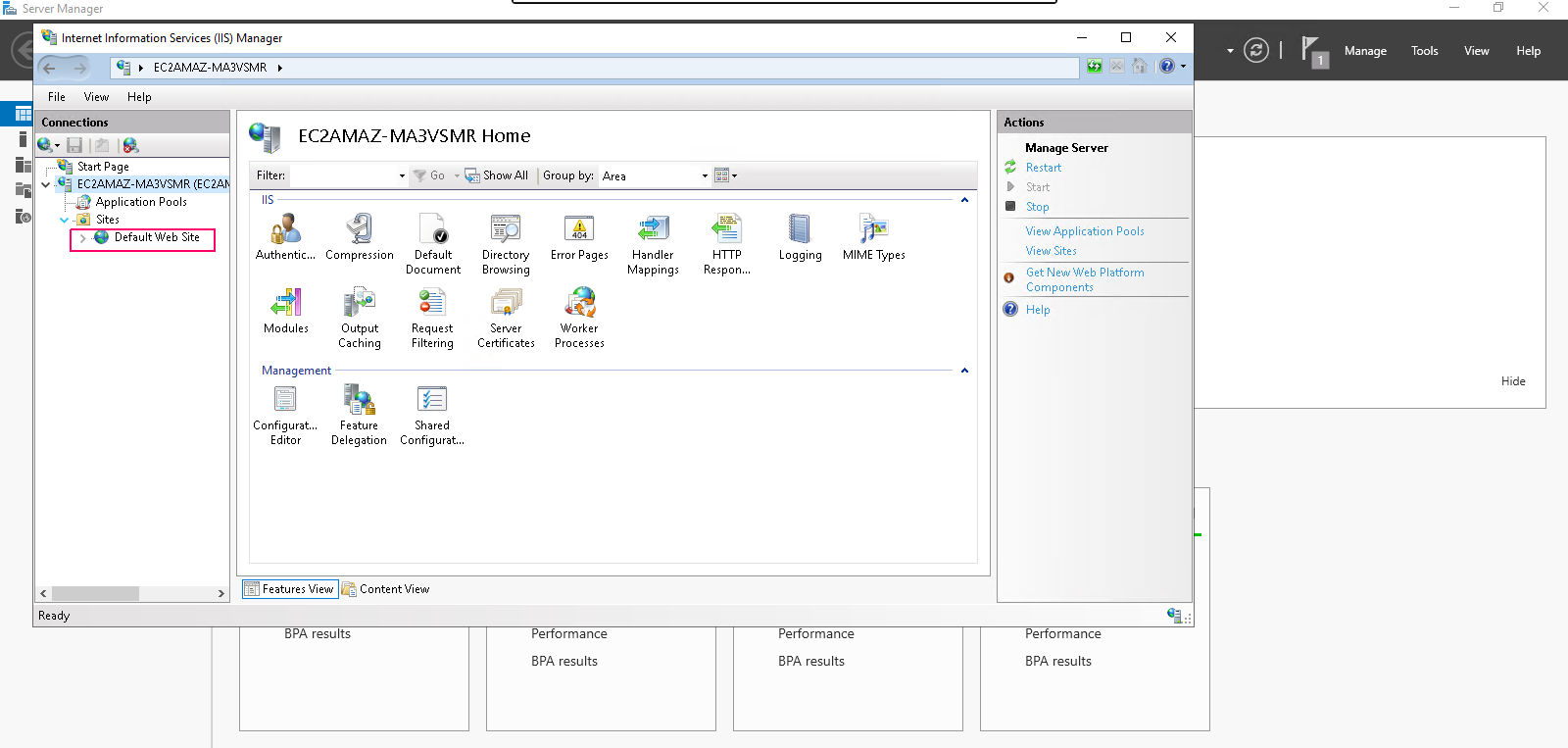 On Default Web Site,click on Browse *.80 (http) then default web page will open.