Hello,In this blog we are discussing about windows admin center.Here we are installing & configuring windows admin center on window server 2019 base.Window admin center is a platform where we can connect and add the servers & it allows to manage,configure & troubleshoot the servers,windows Server workloads remotely from a web browser and one location.
There are some steps to install & configure windows admin center on server 2019:
Install Windows Admin Center
Login to Window Server 2019 Base.
Click on Internet Explorer.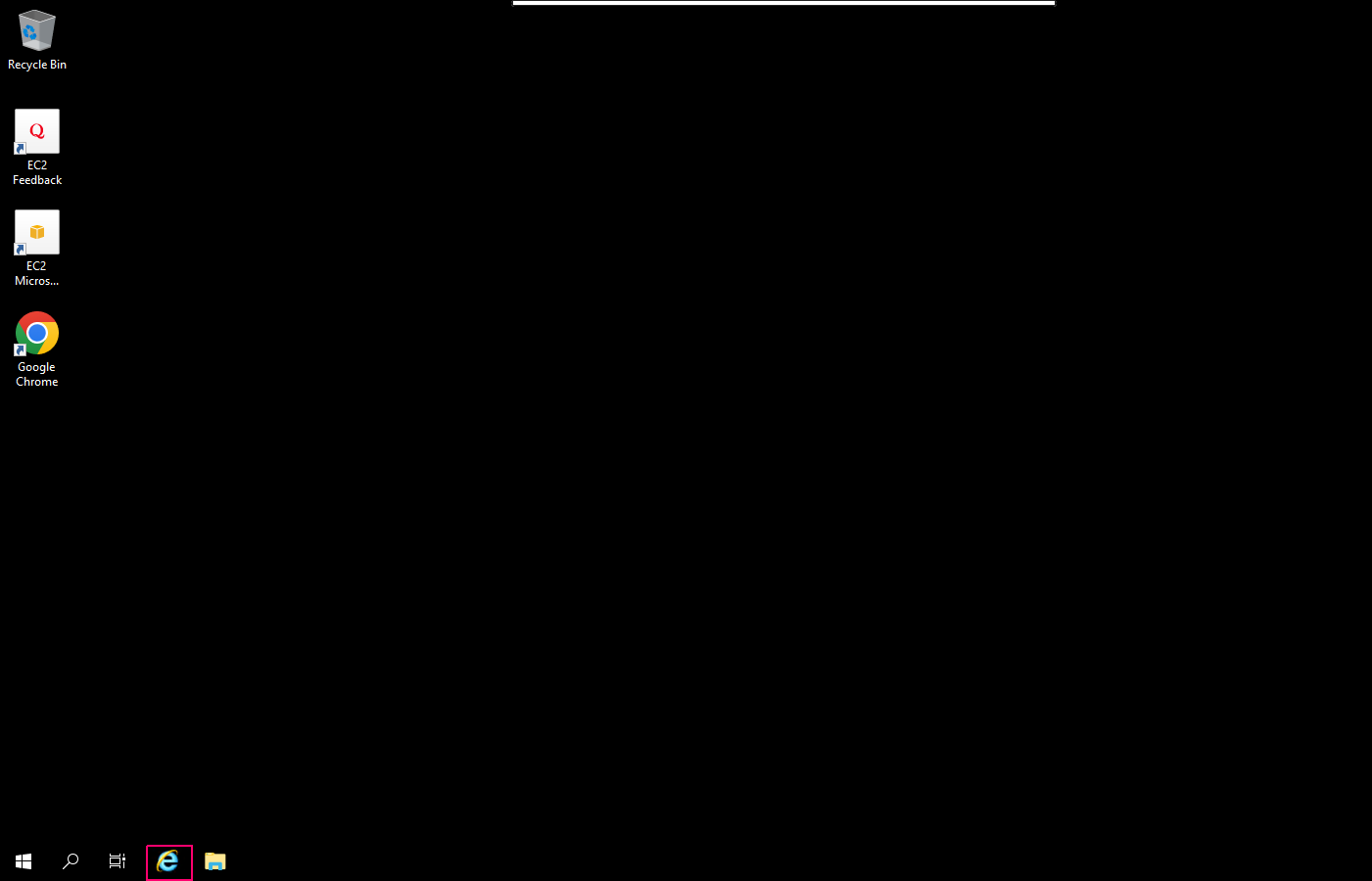 Go to Browser & search the following link:
https://www.microsoft.com/en-us/evalcenter/evaluate-windows-admin-center
Click on Download the MSI.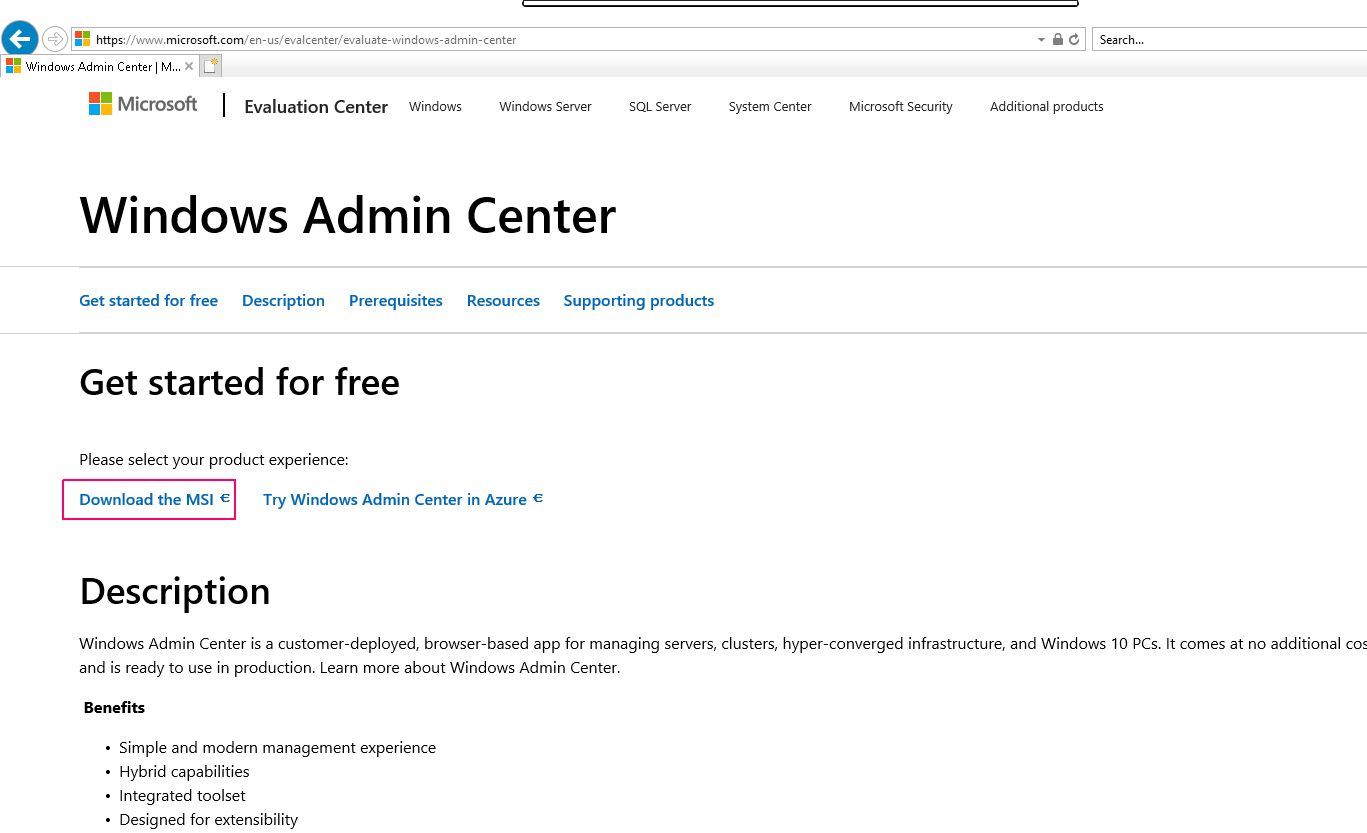 We need to register for free download window admin center.
Provide the required details then click on Download now.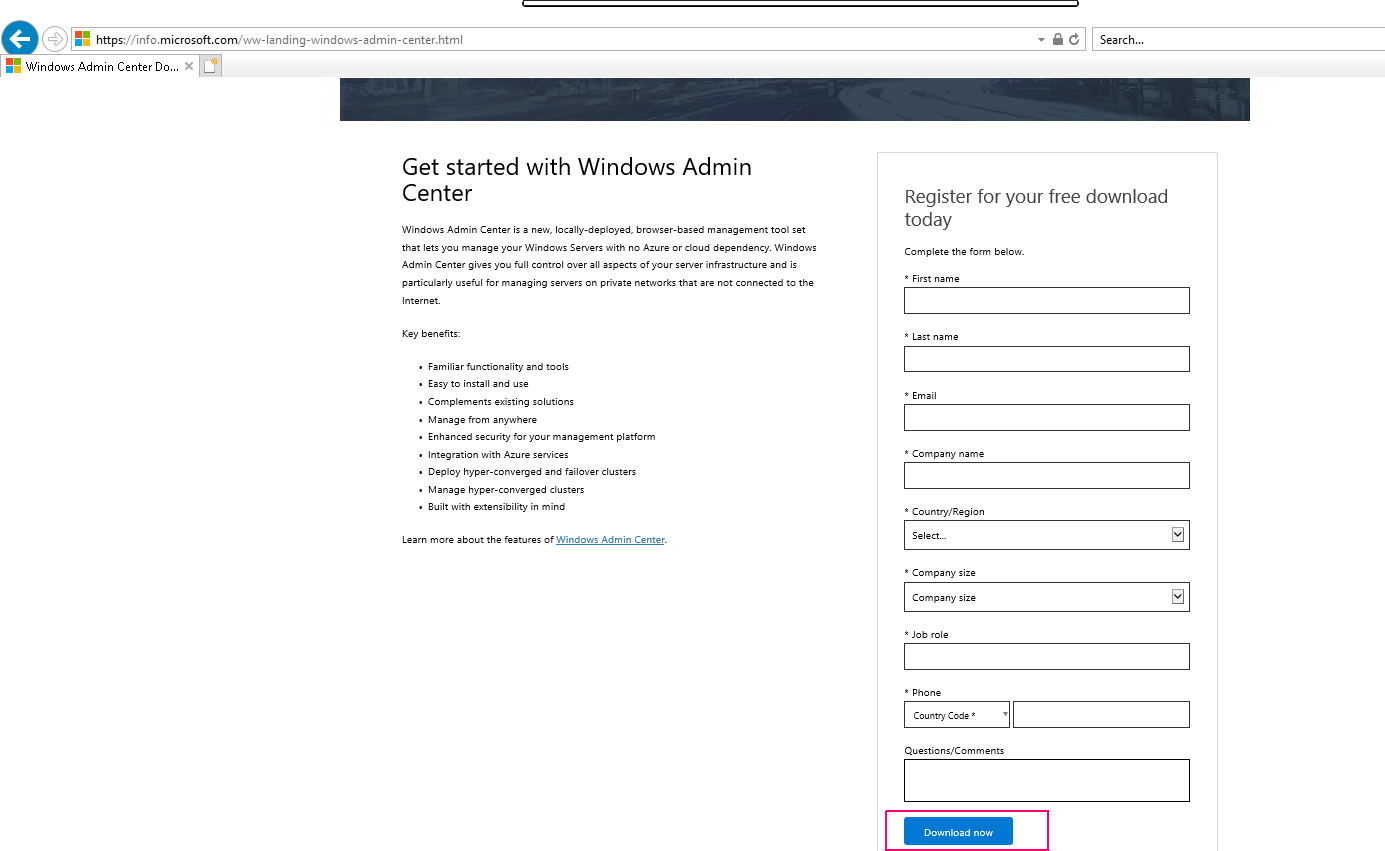 On MSI download option,Click on version 2110.2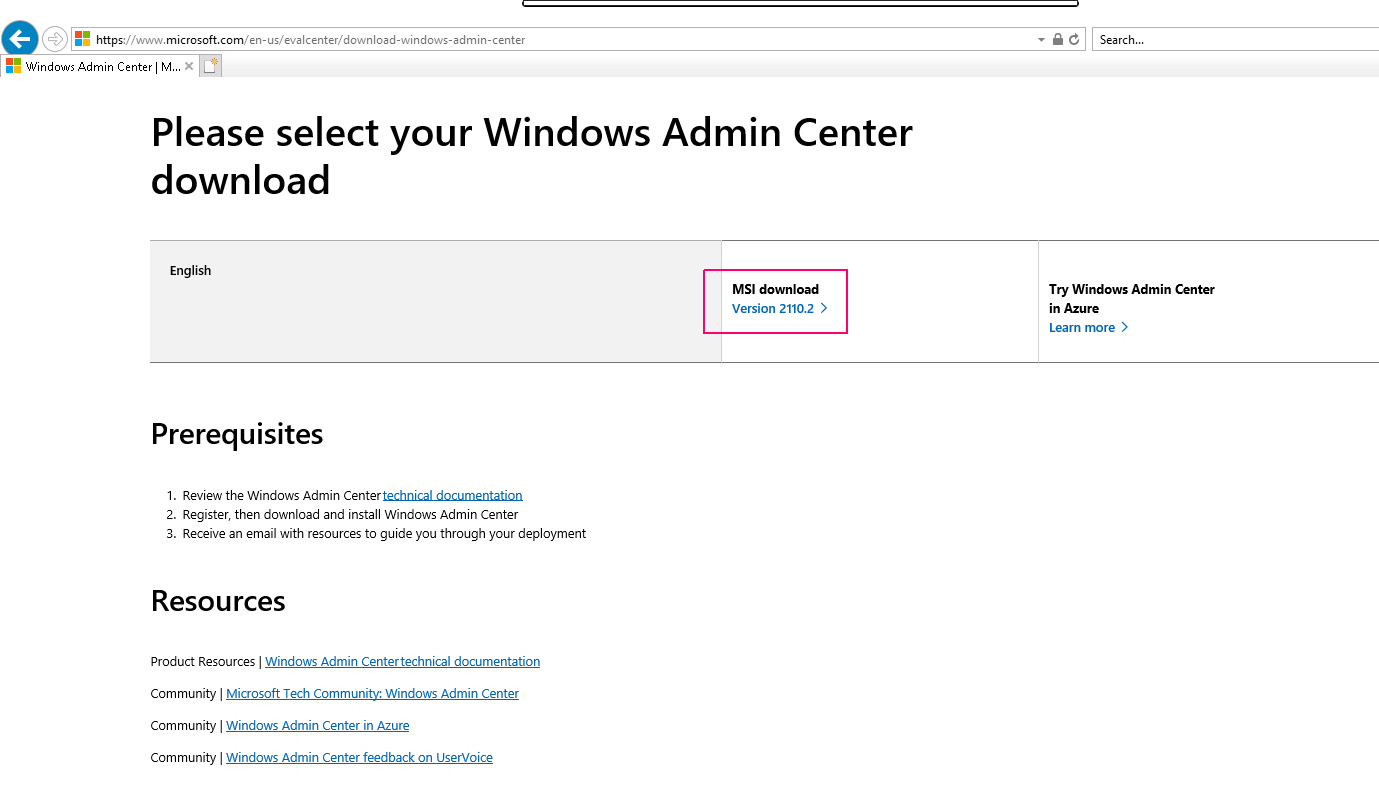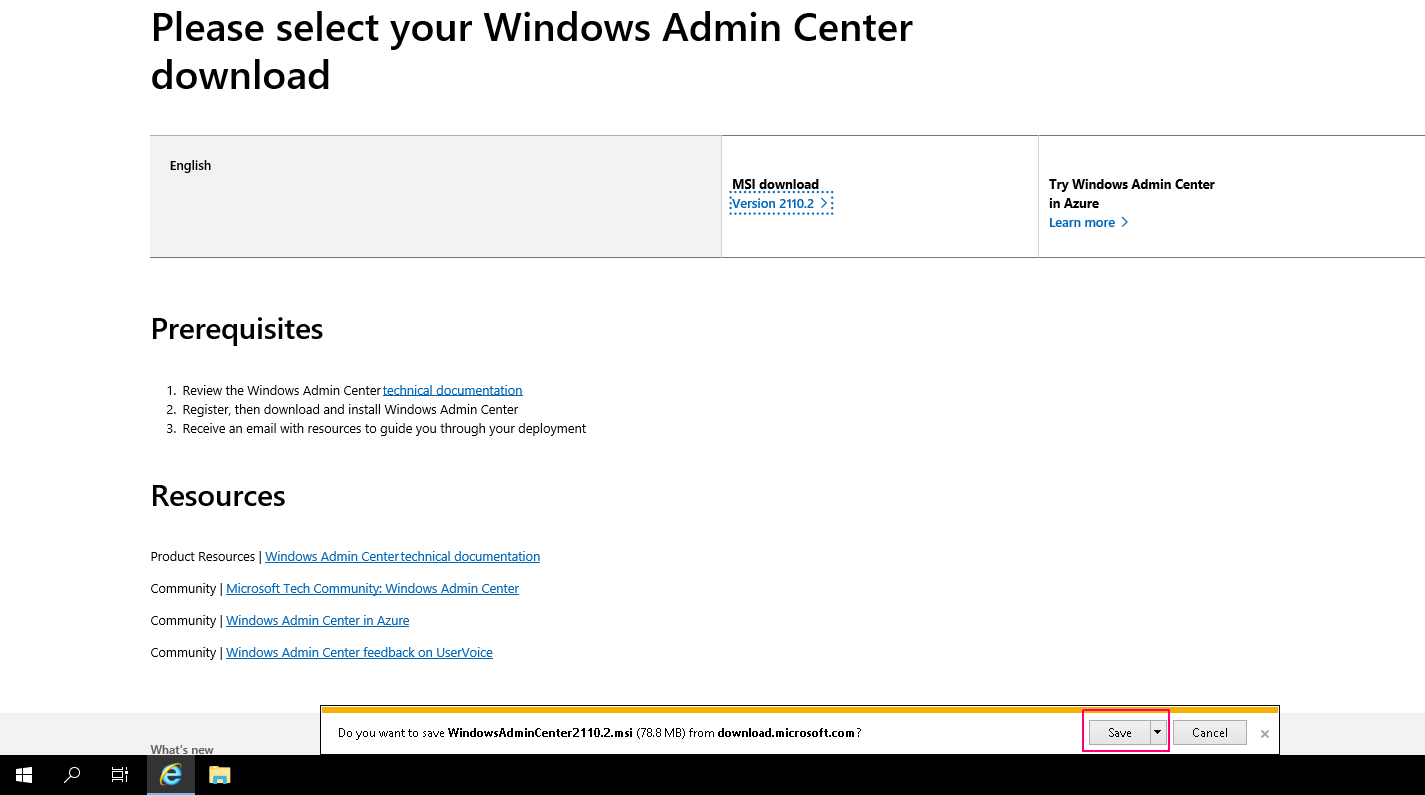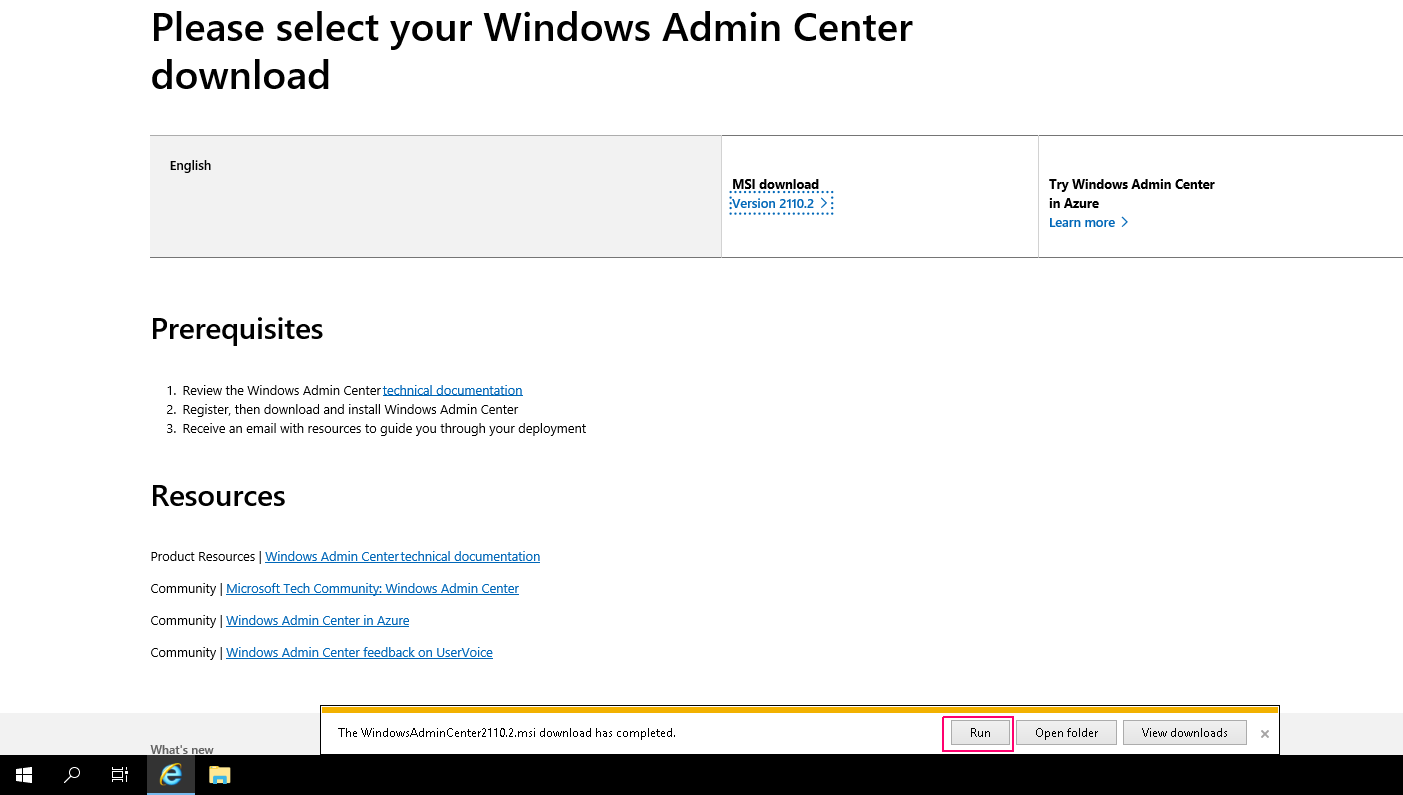 Welcome Page will open & click on Next.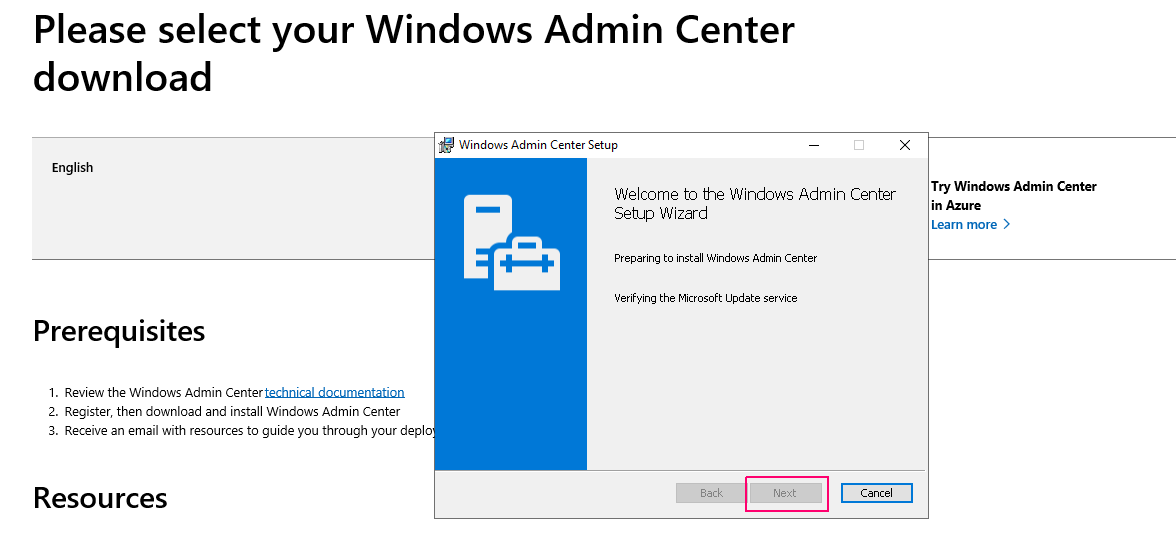 Accept the terms & conditions "click on I Accept the terms".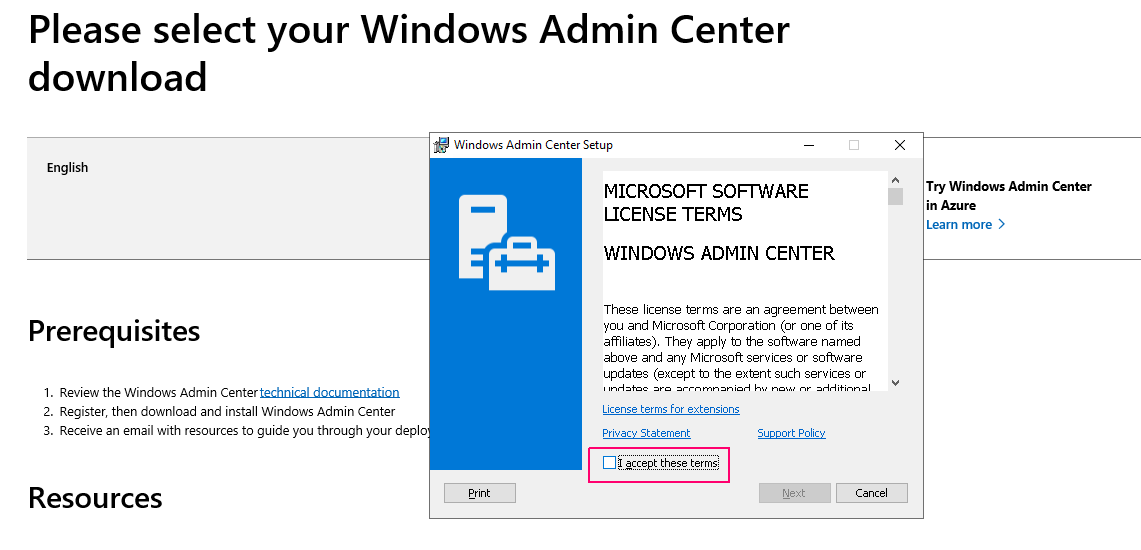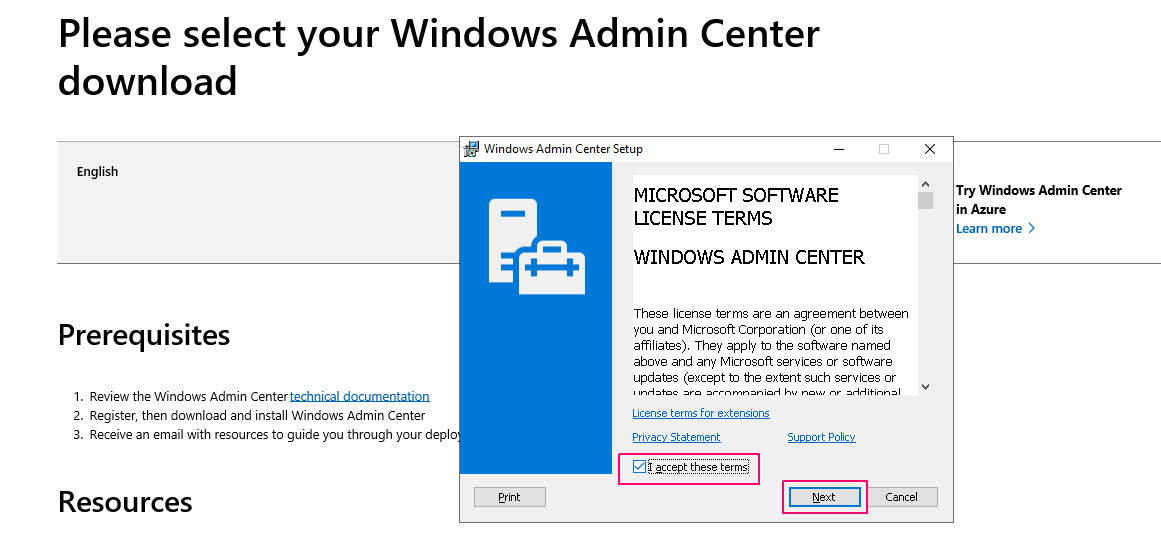 Select "Required & optional diagnostic data"
Click on Next.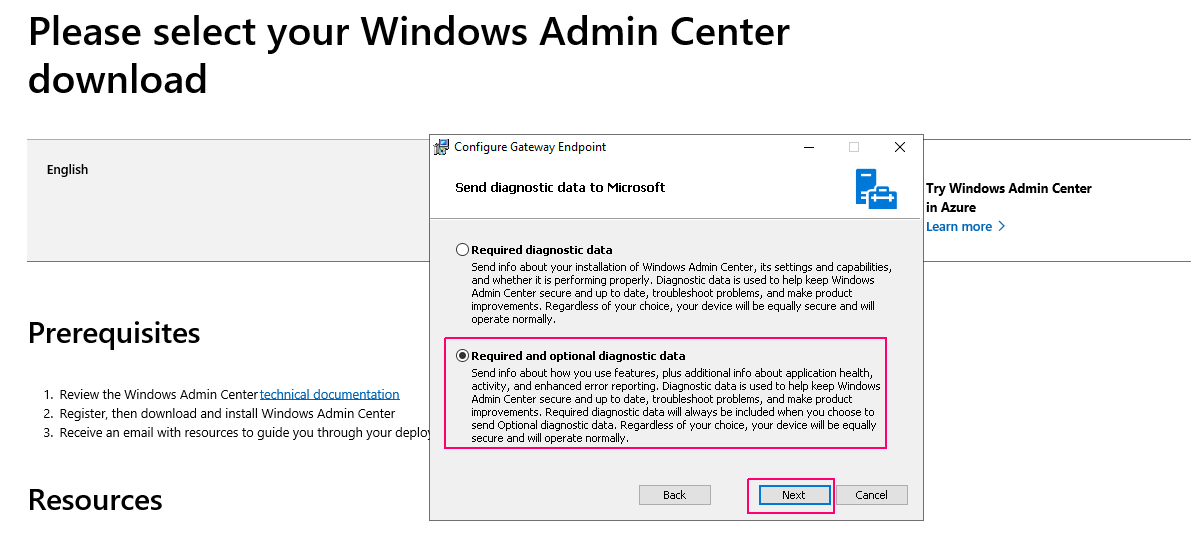 Select "Use Microsoft Update when I check for updates",click on Next.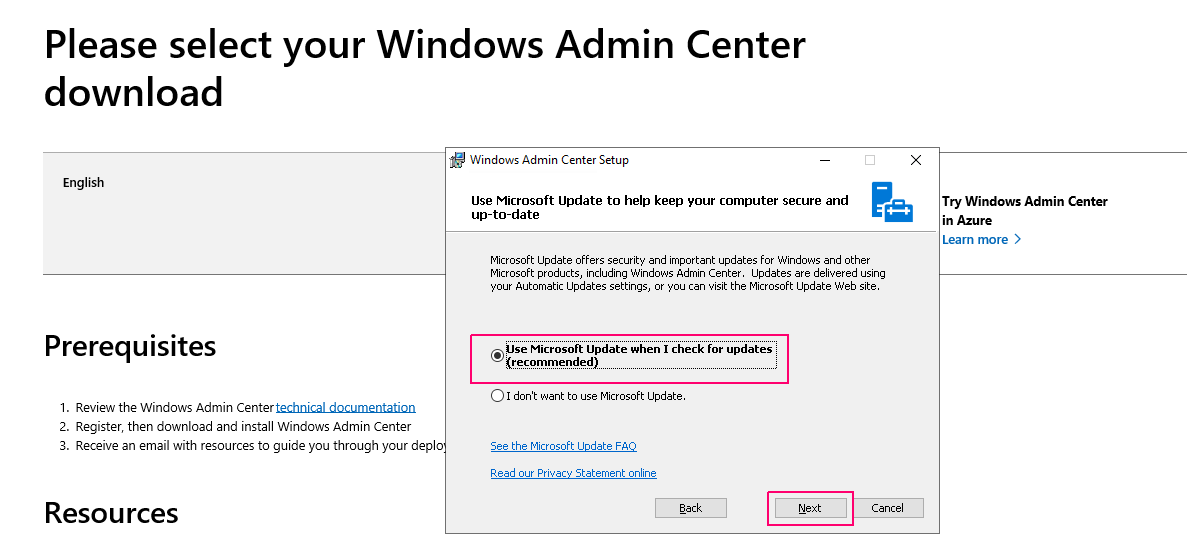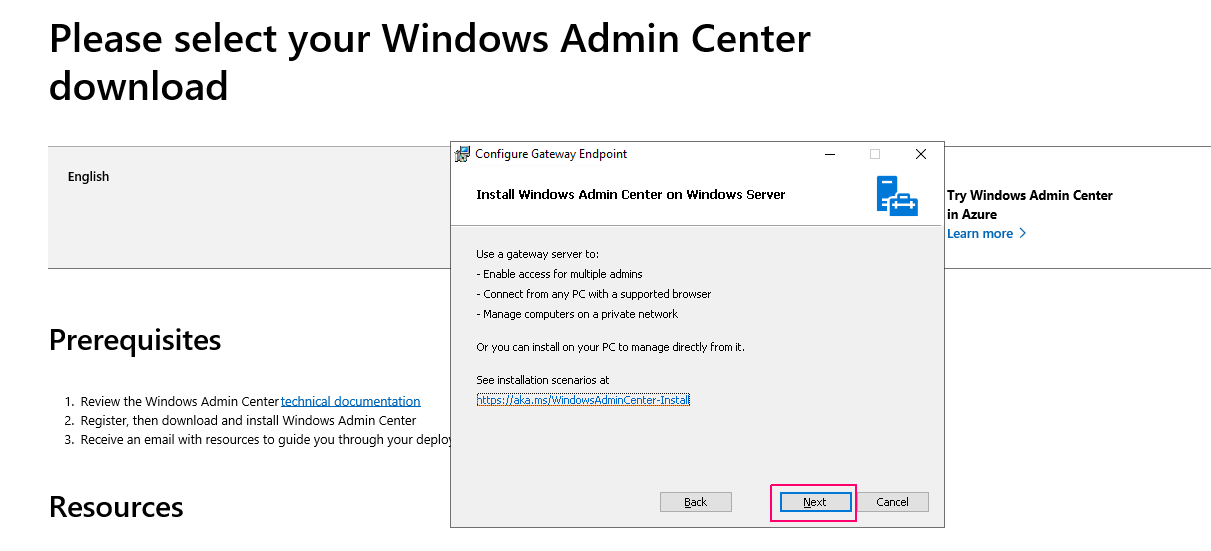 On configure gateway endpoint,allow window admin center to modify this machine's trusted hosts settings & automatically updates.
Click on Next.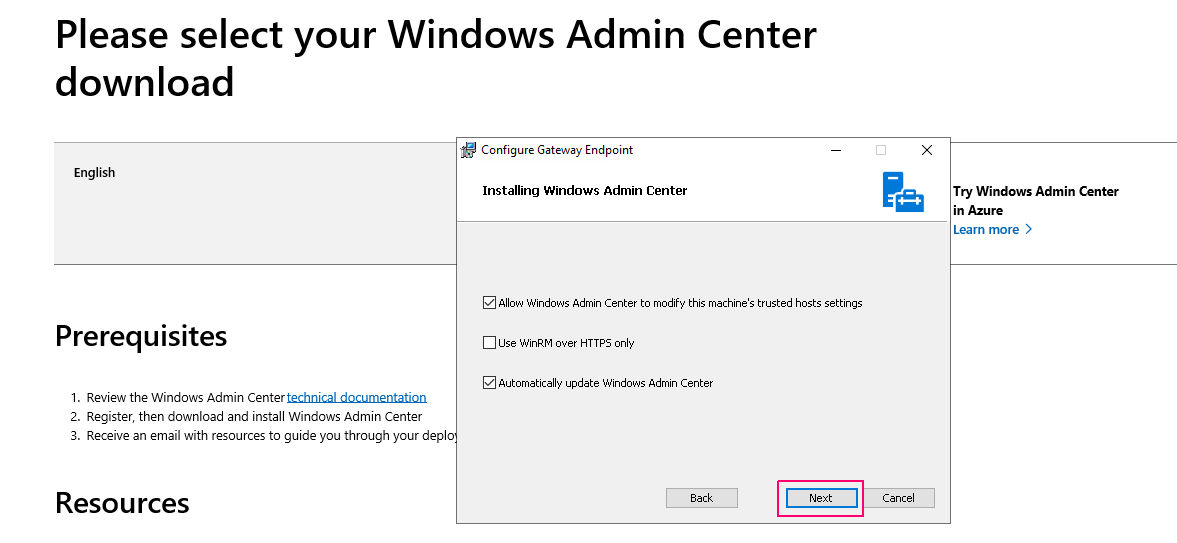 Provide a Port number for window admin center site,by default is 443.
Enable the HTTP port 80 to HTTPS.
Click on Install.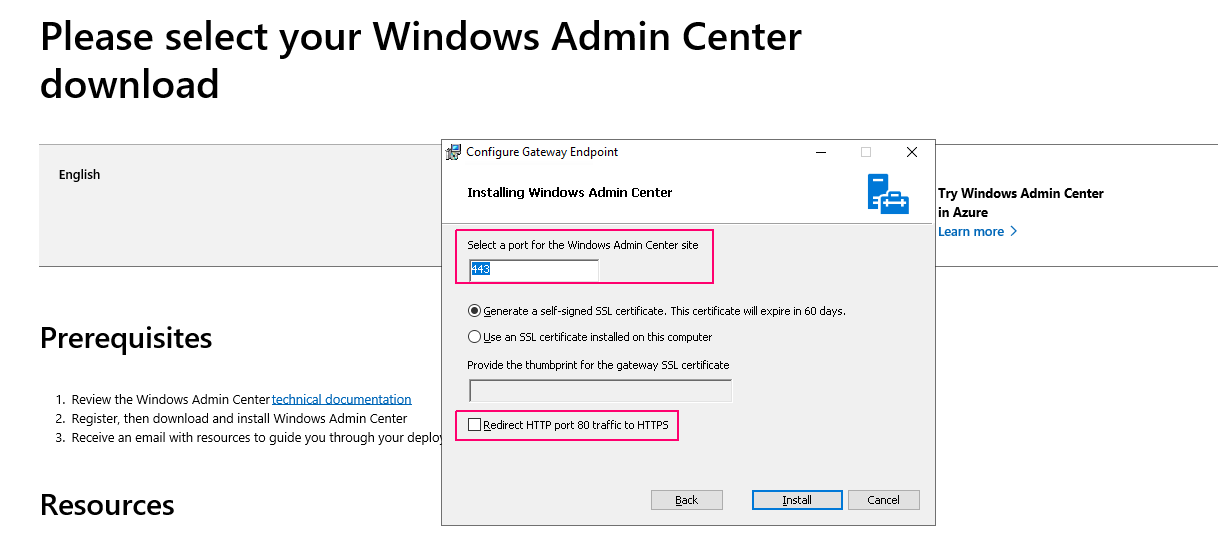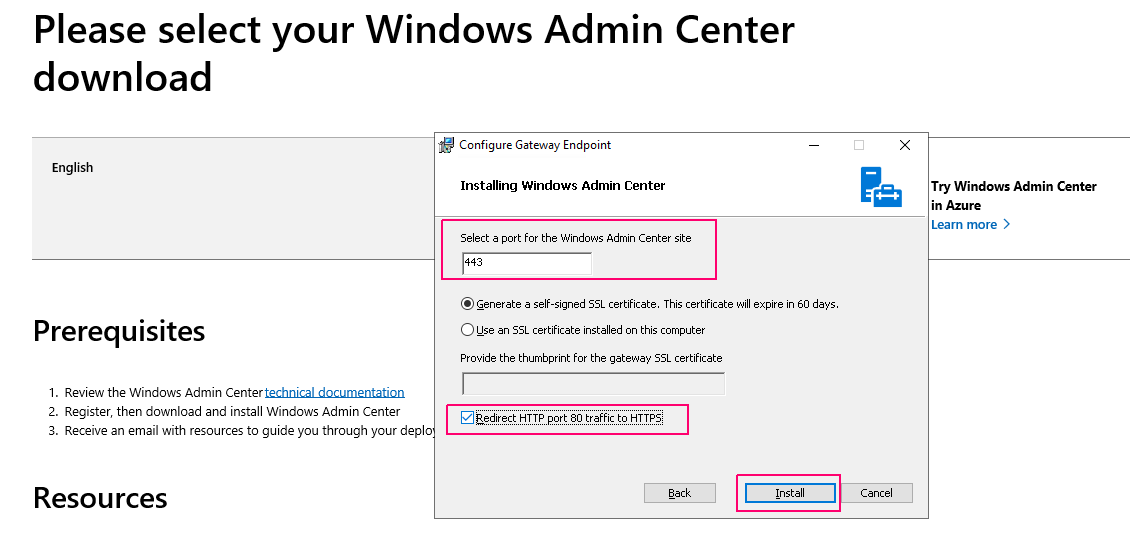 Now Installing window admin center.
Once completed,,click on Next.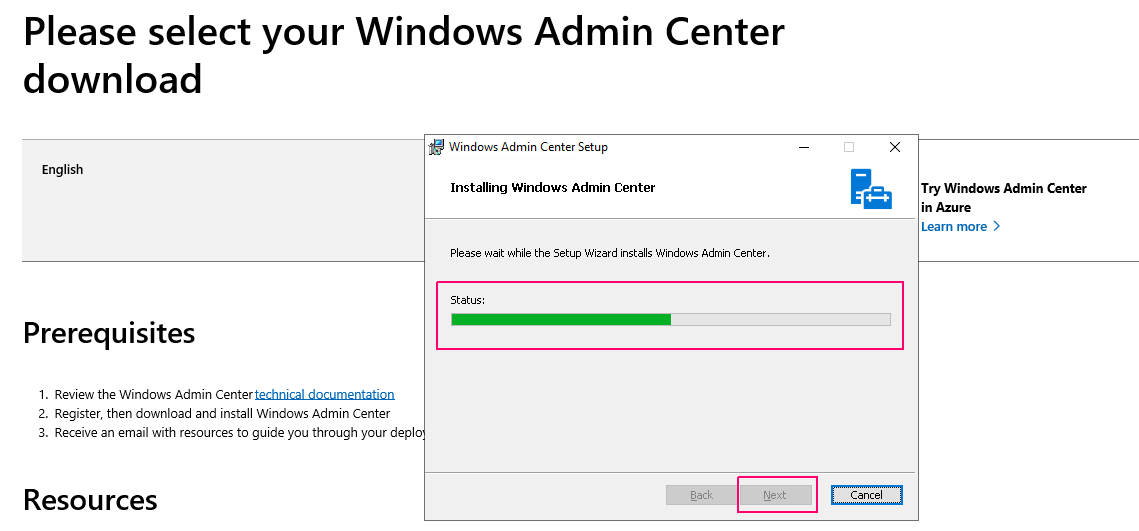 Click on the URL as mentioned on ready to connect from a PC page.Supported browsers are Microsoft Edge and Google Chrome.
Then Click on Finish.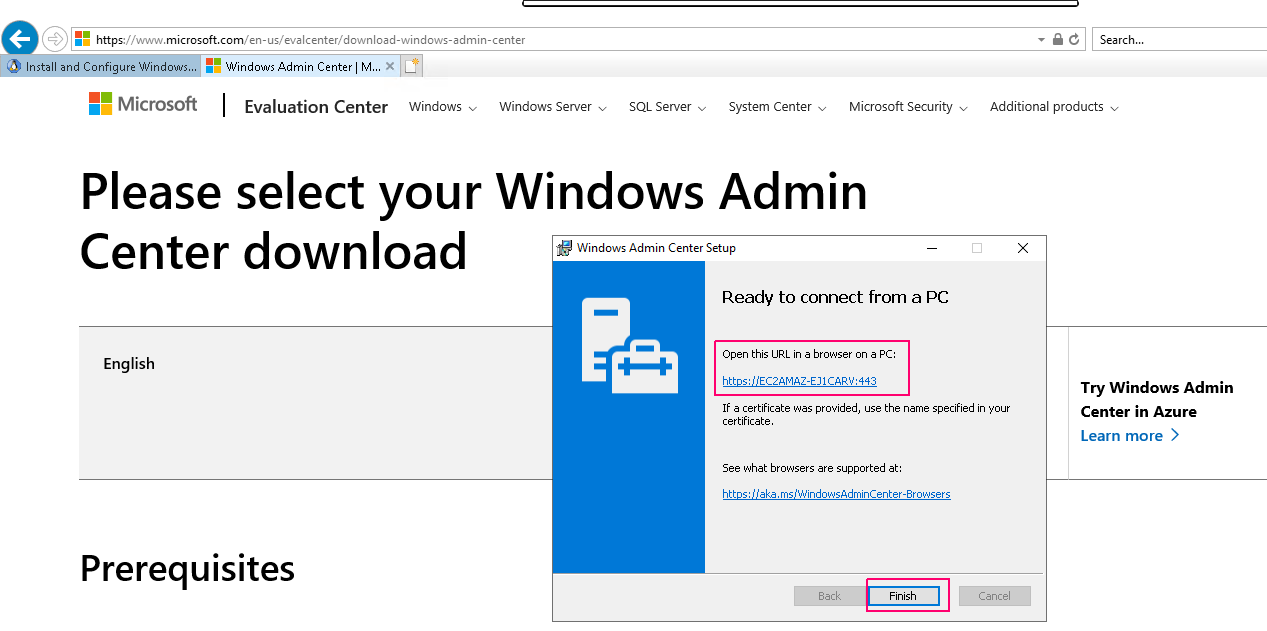 When the Windows Admin Center login page opens,we need to authenticate.Provide the Username & password.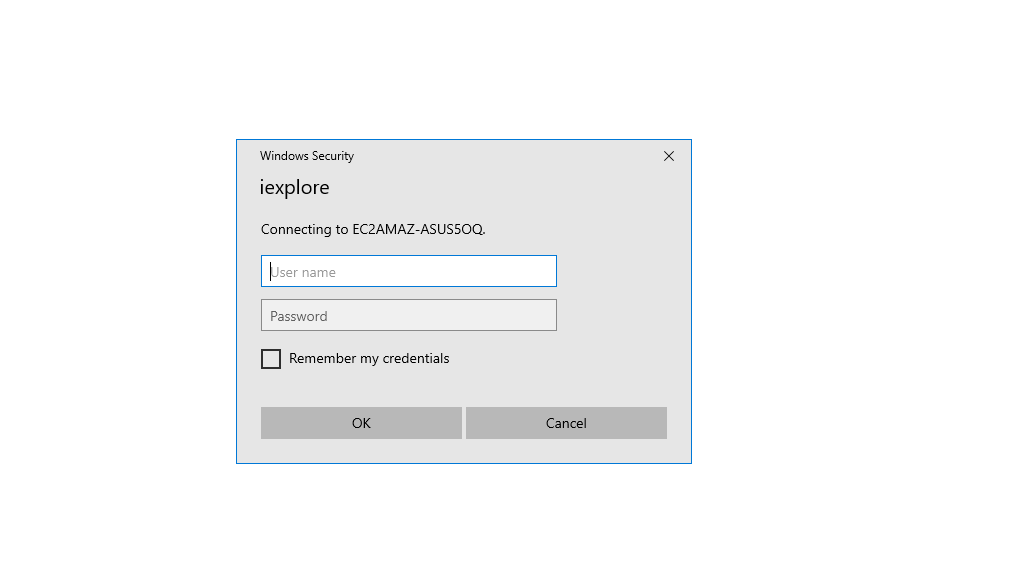 We are getting an error because Window admin center is not support Internet Explorer.

Configure Windows Admin Center
Open the window admin center login page in Chrome.

Provide the Username & Password.
Click on Sign in.

Welcome to Window Admin Center page will open.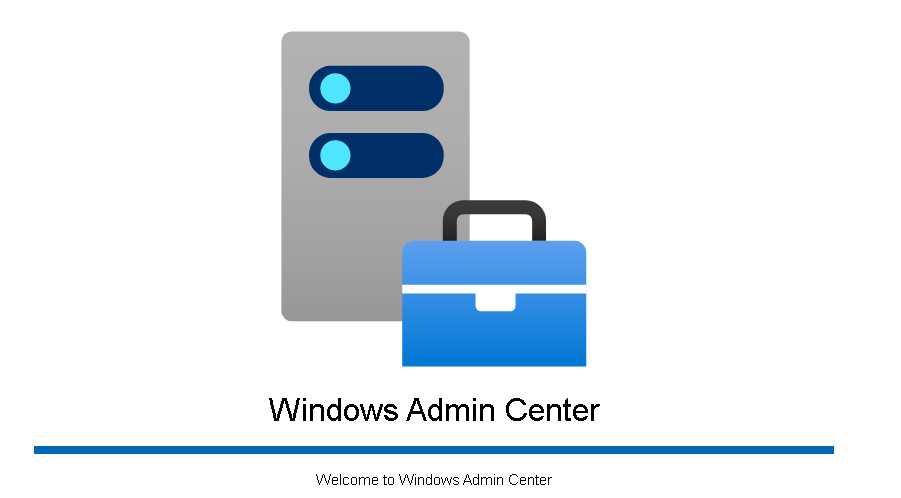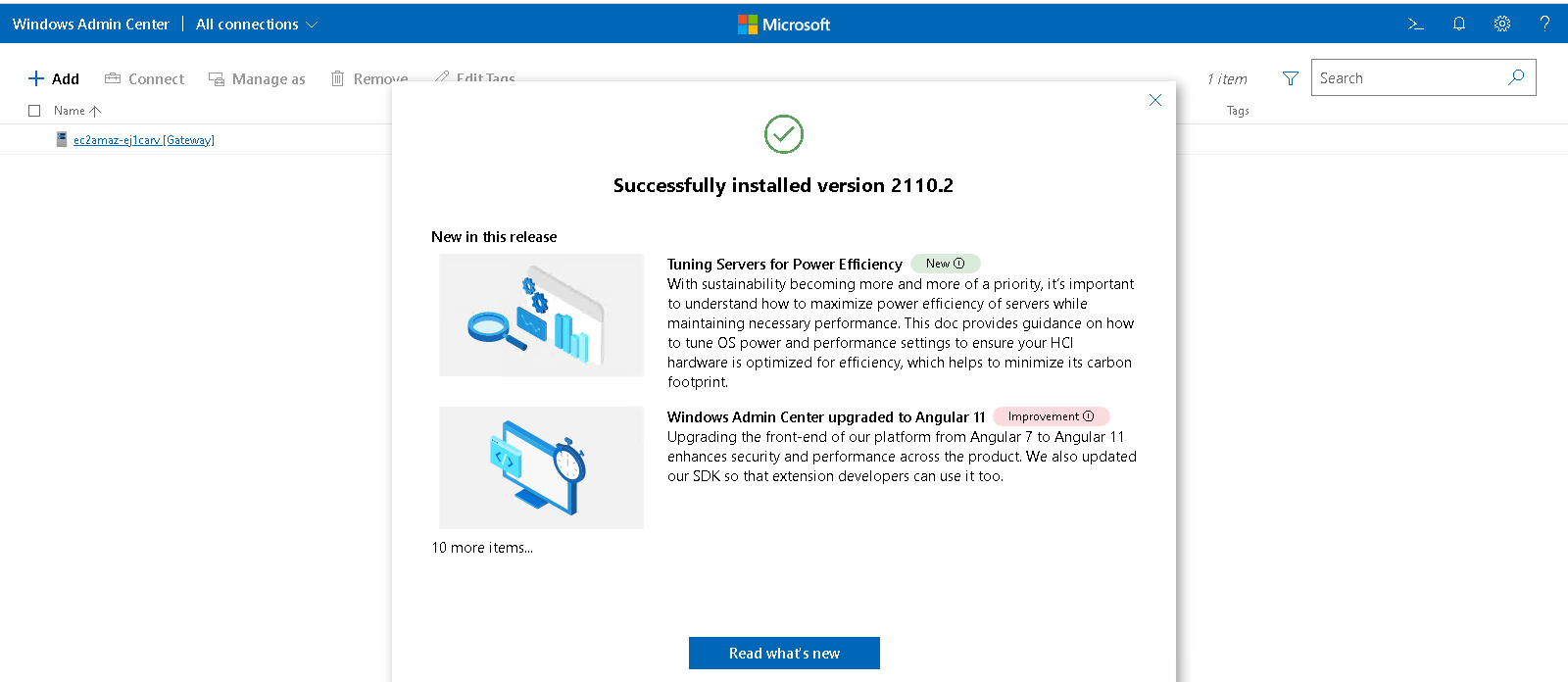 Here,we can see All connections on windows admin center..

Click  on Server name.
We can see all the details of Connected Server.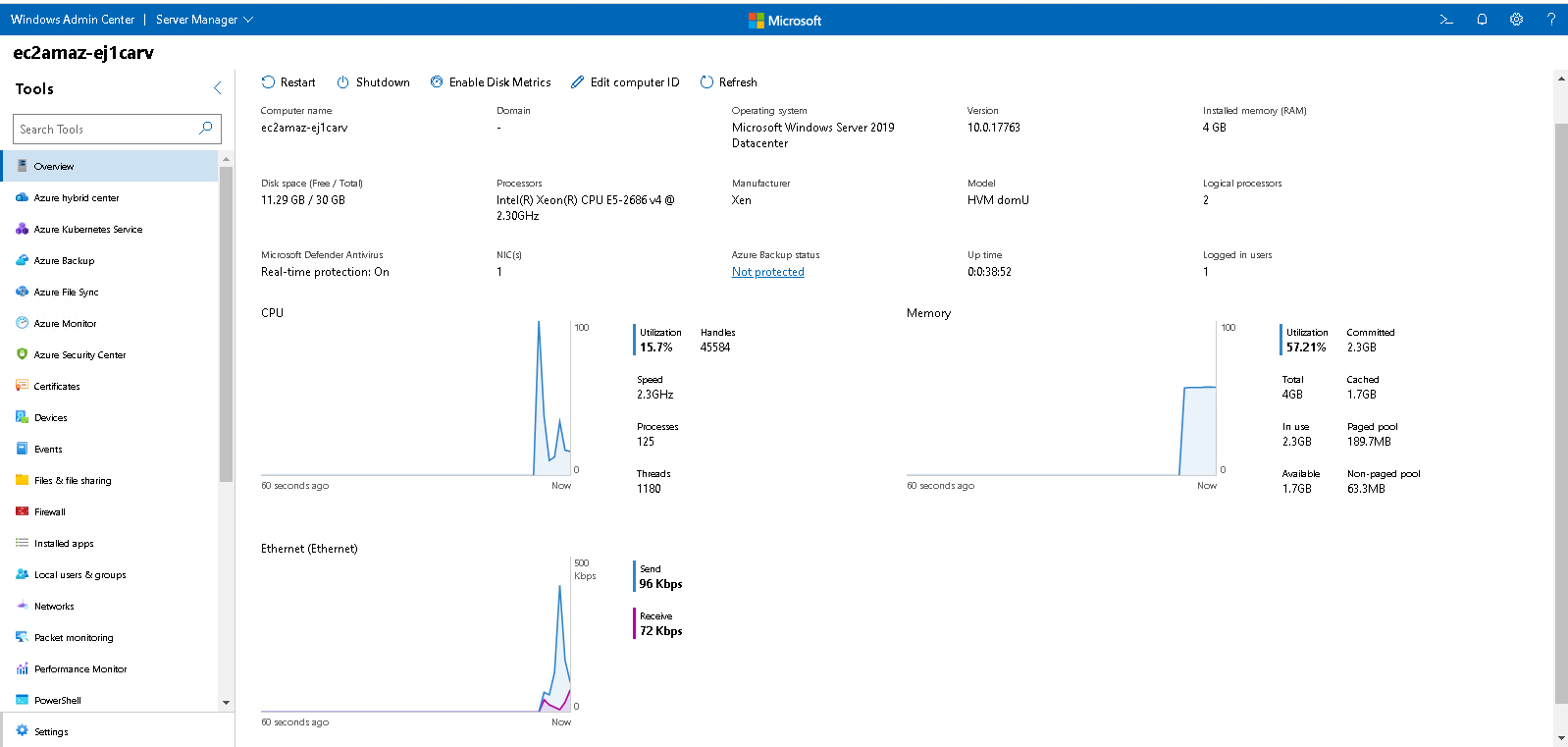 Add or create resource on window admin center,click on Add.

If we need to connect servers,windows PCs,Azure VMs & Server clusters.